FINALLY.  Suncadia's Harvest Festival was here.  B has been counting down the days now for a very long time.  The leaves in the trees were changing colors,  the air was crisp and our Airstream was toasty warm upon our return.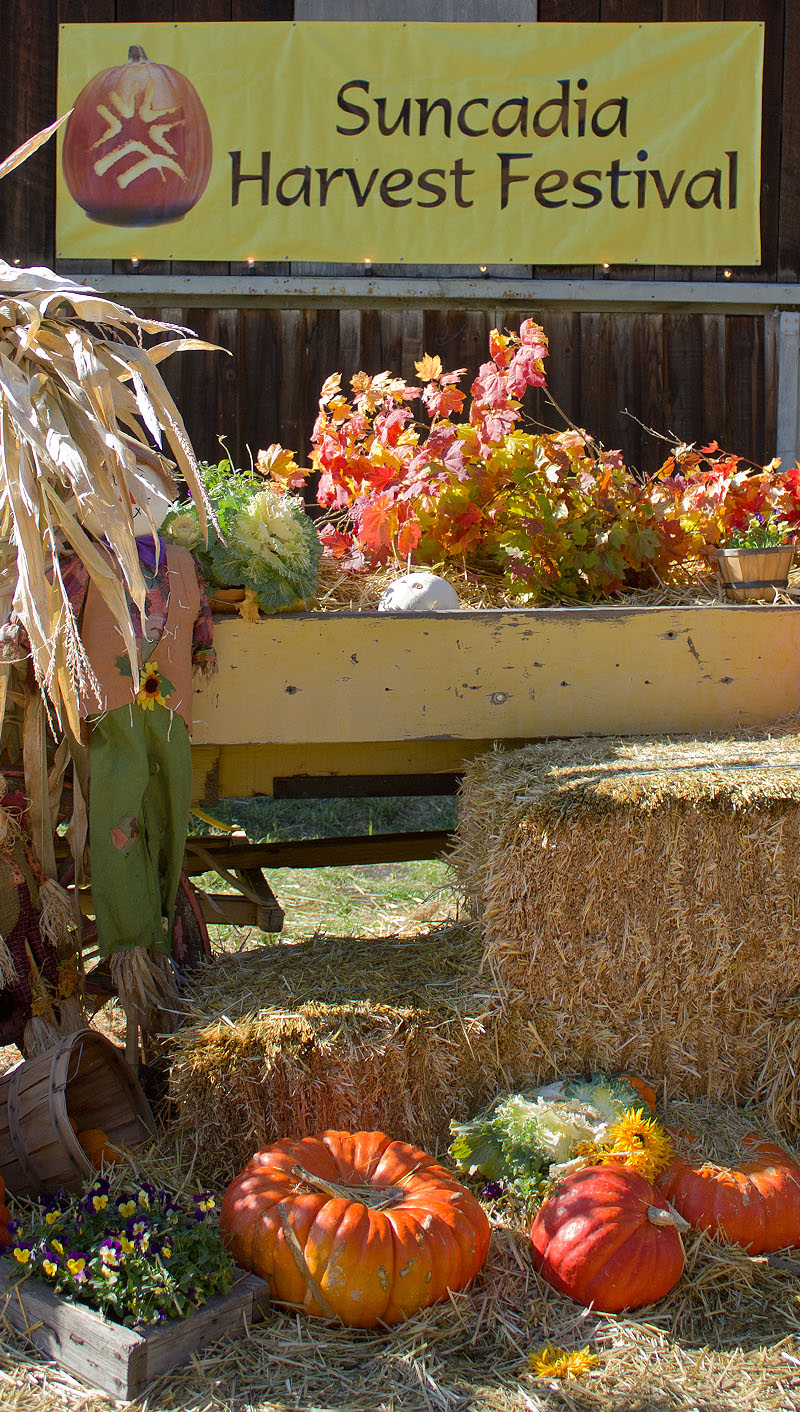 Pumpkin carving, seasonal crafts and chuck wagon rides by Happy Jack were just a few of the activities offered on this beautiful day.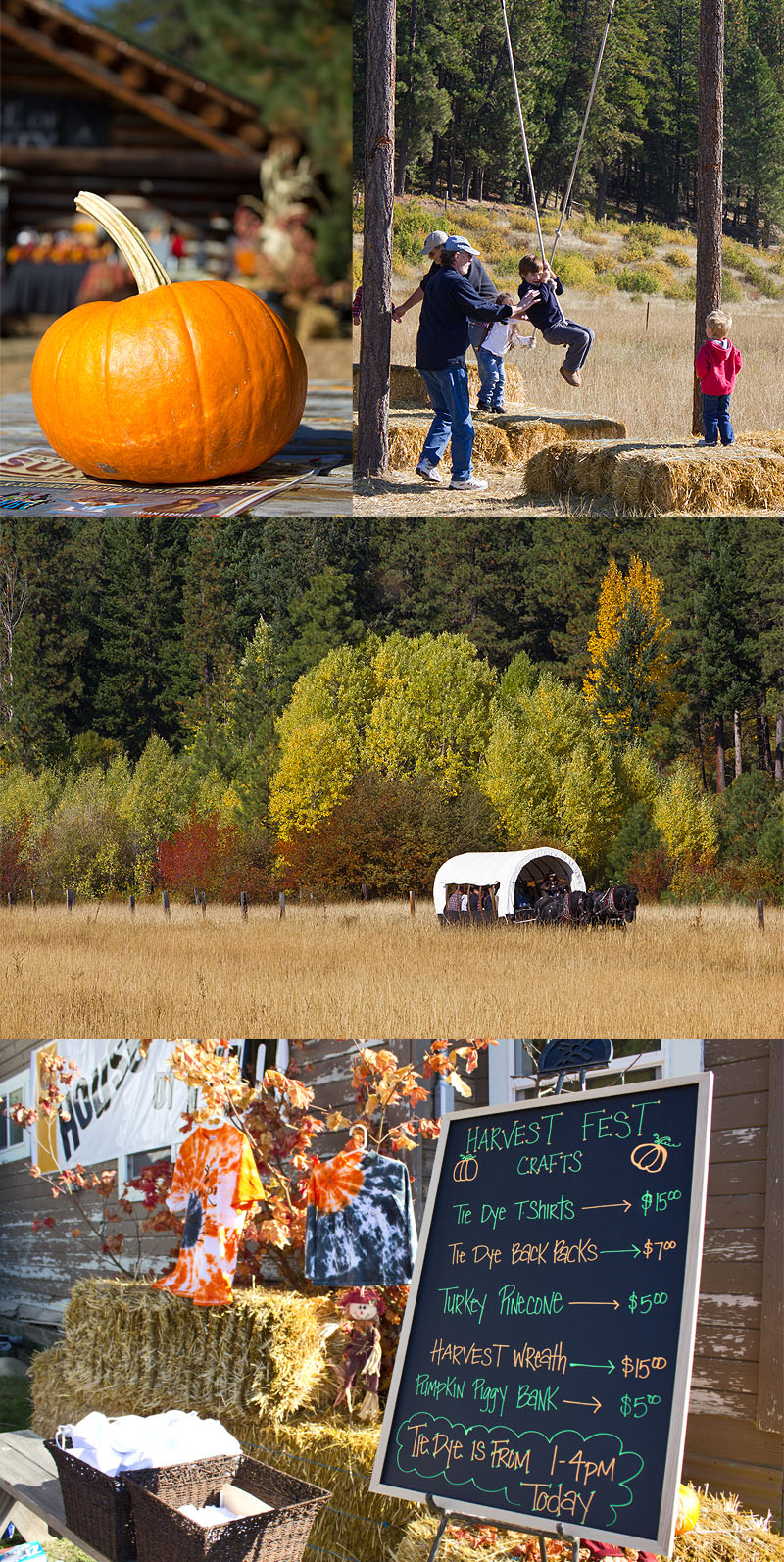 Did I mention that there was hardly a cloud in the beautiful blue sky?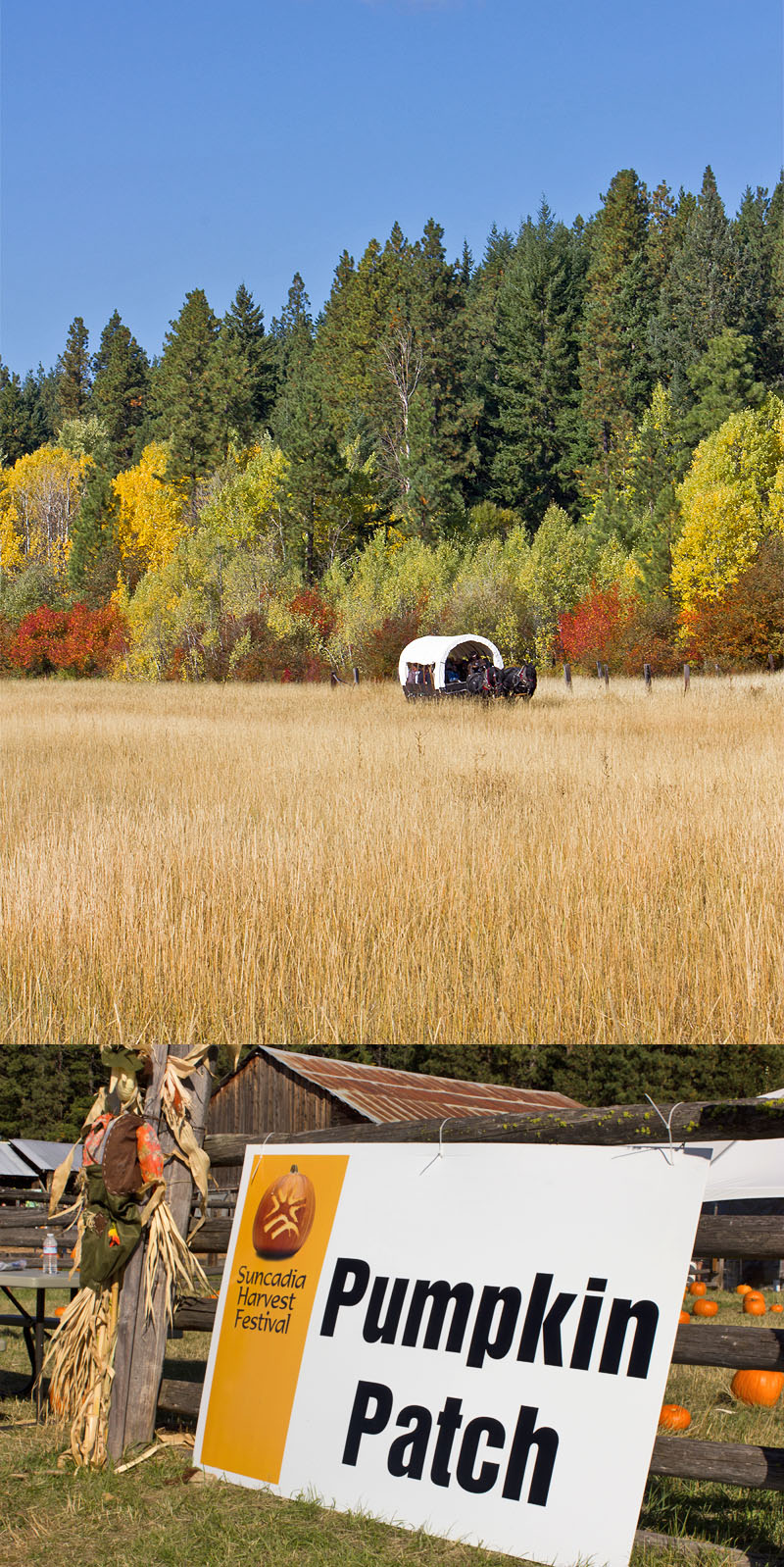 Bill and Val run Swuak Prairie Produce and it is obvious they are very farm proud.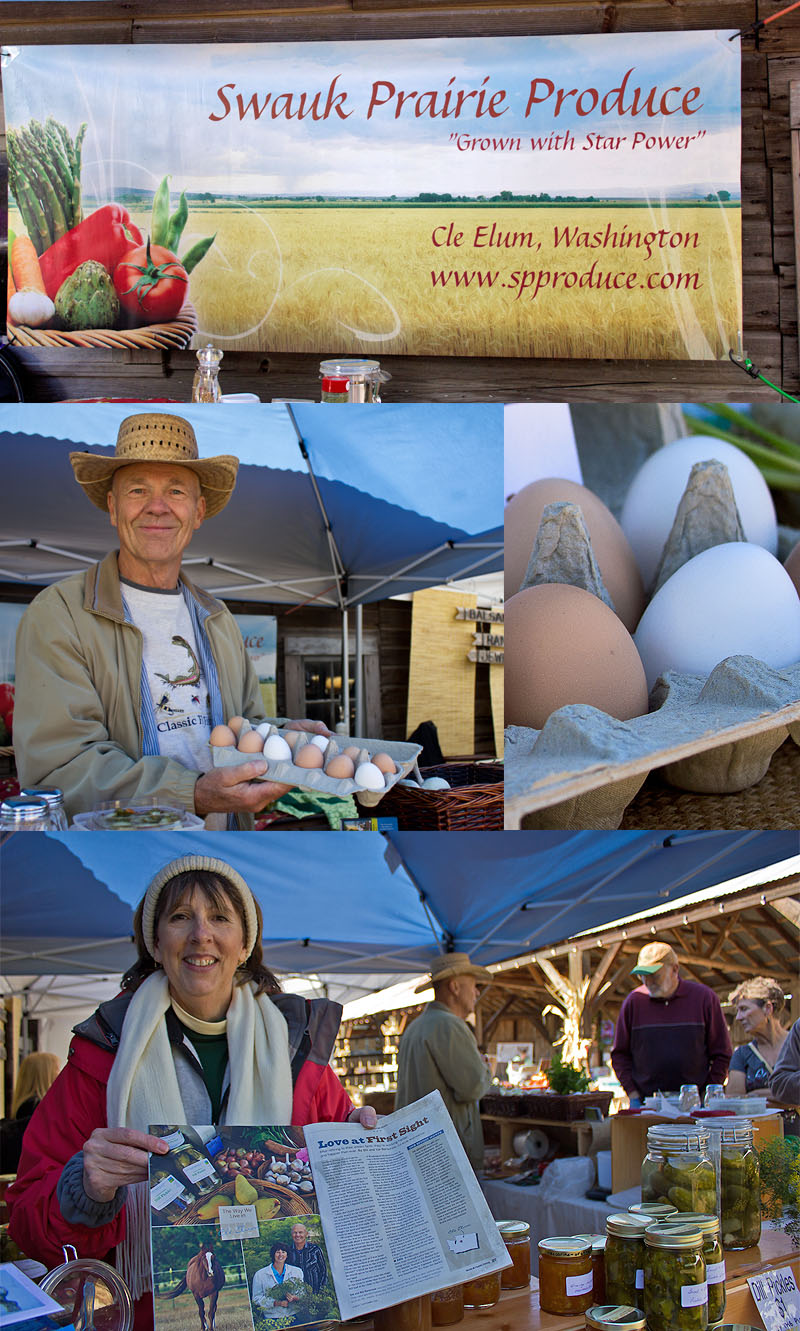 Bill was very happy to tell me all about his chickens and how happy they were to be "free on their range."  Here is Val holding up the August 2011 issue from Farm & Ranch Living magainze where Swuak Prairie Produce was featured.  I can't even begin to tell you how happy I was to meet Bill and Val.  Farm fresh eggs year round — and also fresh veggies?  I picked up some of these fresh veggies :)  It was so great to meet local farmers Bill and Val and bring their organic fresh local fare back to my trailer to cook!
Swuak Prairie is open to the public so please do stop by!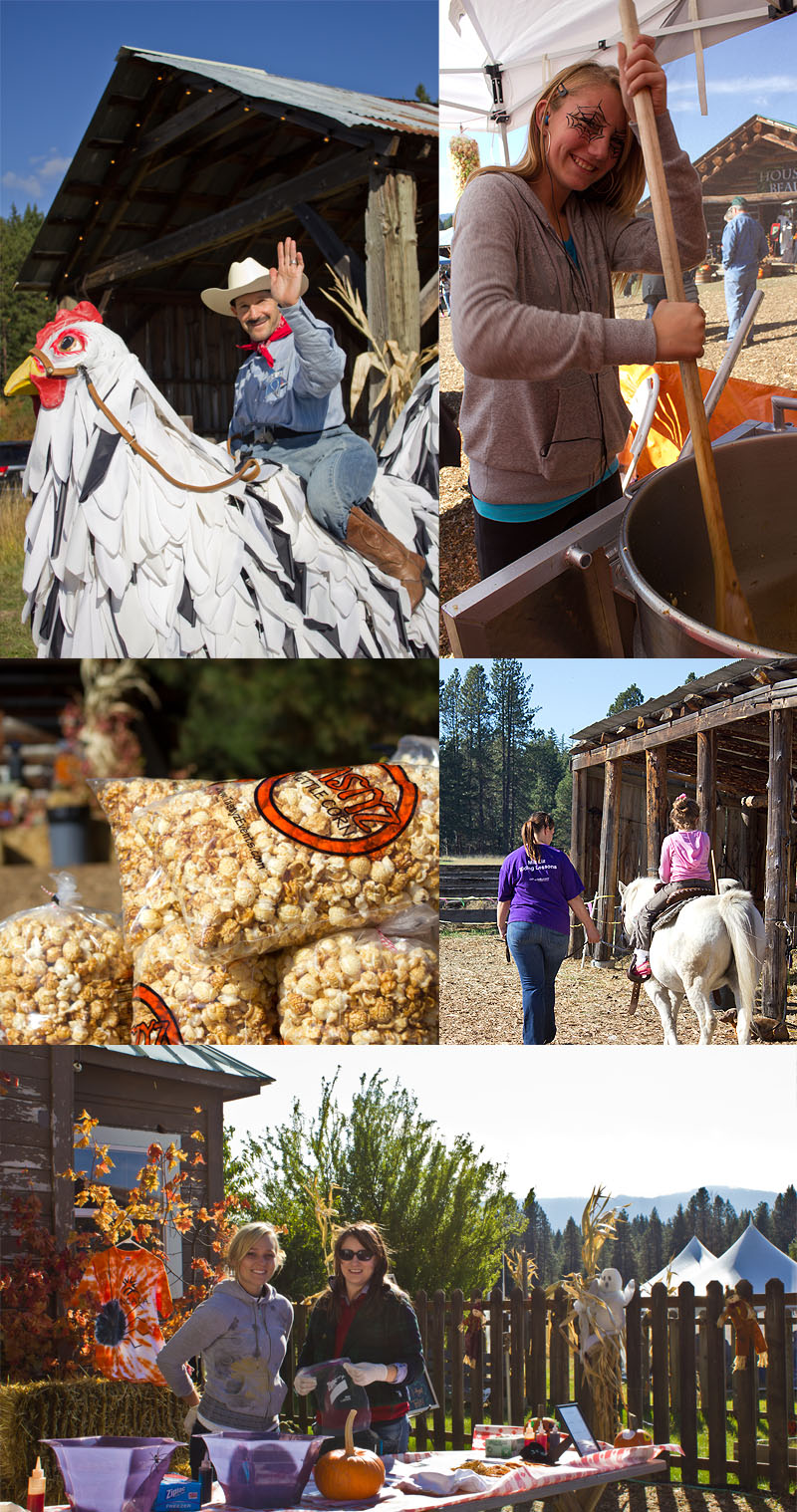 Pony rides, Kettle Corn and fun crafts filled our day . . . but soon it was time to head to the Bennett Cabin where we would spend our evening by the warm fire telling stories.  The Bennett Cabin was built over 30 years ago by the Bennett Family, all by hand.  It took over 5 years to build but as you can see from the pictures, it feels as if you are in a fairytale once you step inside . . .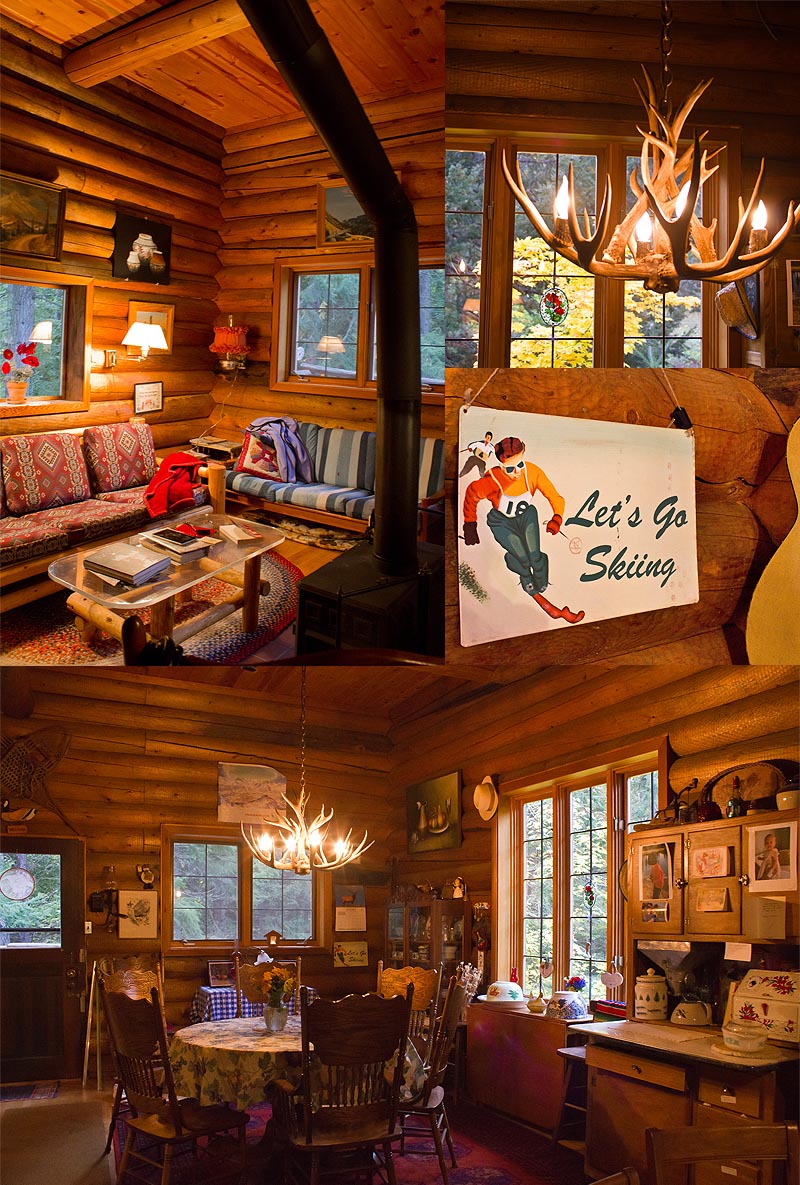 We spent the night in our Airstream (which was very nearby) and the next morning I took a walk to the cabin to take some pictures and eventually cook some breakfast.

I could hardly wait to prepare breakfast on the cast iron, wood burning stove using my farm fresh eggs.  Have you ever heard of Nest Eggs?  That is what I prepared that morning.