Hubby, B and I awoke Thanksgiving morning to awe inspiring gale-force winds that literally shook the Airstream like a maple leaf being torn from its tree. The Doe Bay Resort retreat tearfully was at a seasonal transition to winter destinations. We were both honored and grateful to be their guests for one of the most memorable times in our lives. I don't think there is one particular highlight one can single out about Doe Bay. It is the synchronicity between all its moving parts. The spectacular coastline exposure, inspiring views, hot pools, sauna, yoga facilities and classes, the culinary artistry at the Cafe, and most importantly, its friends and family. We will miss you dearly, Doe Bay.  Thank you for the incredible, life changing experience.  Heaven on Earth this is. xoxo.
We now slowly make our way back to the mainland. Our very last stop in the San Juan Islands is Lopez Island.  Odlin County Park, to be specific.  To celebrate Thanksgiving.  A simple meal prepared on our Airstream.  Just the three of us.
Here we are in the Orcas Island ferry line on that stormy morning.  What a peculiar sight!  No one here but us . . .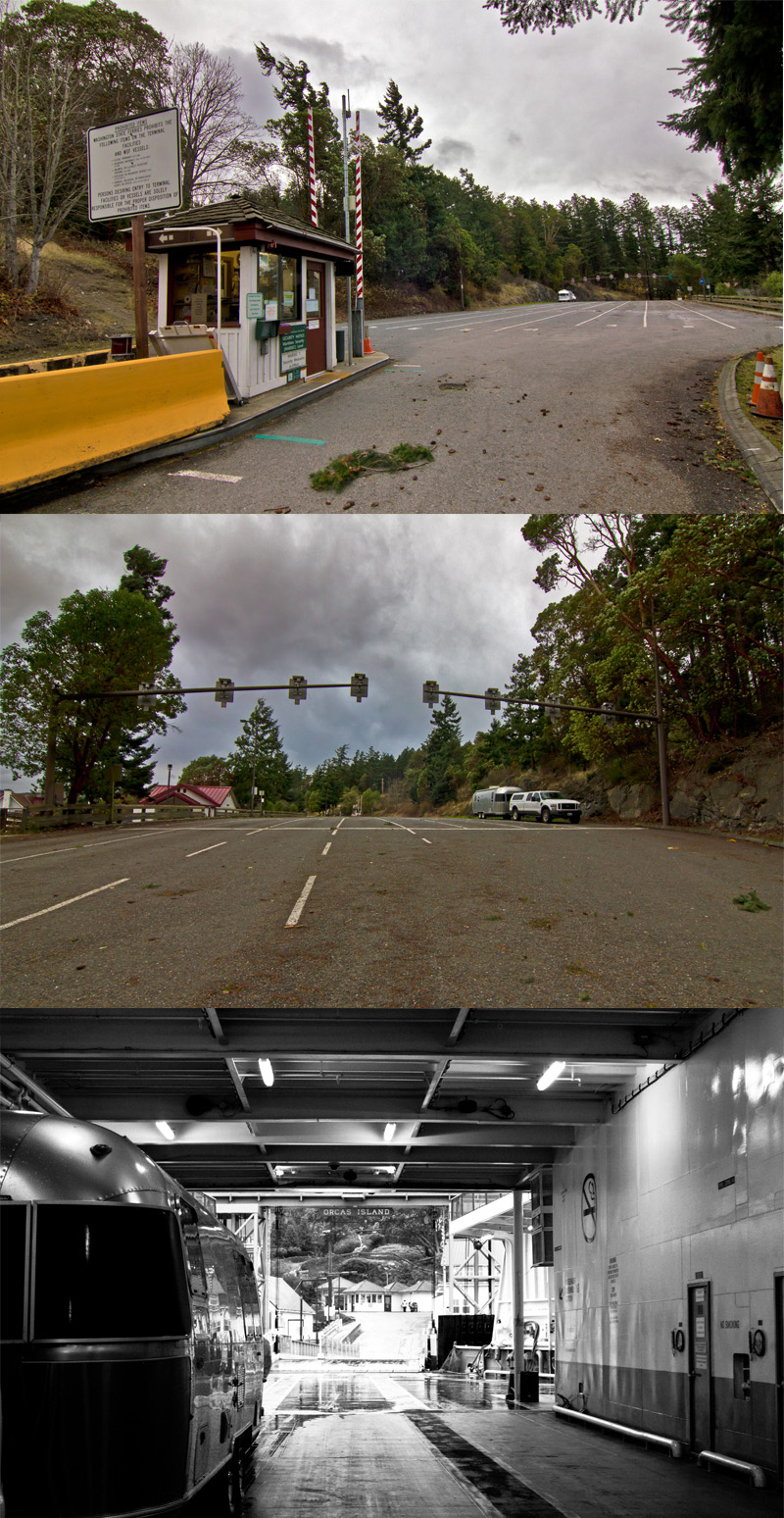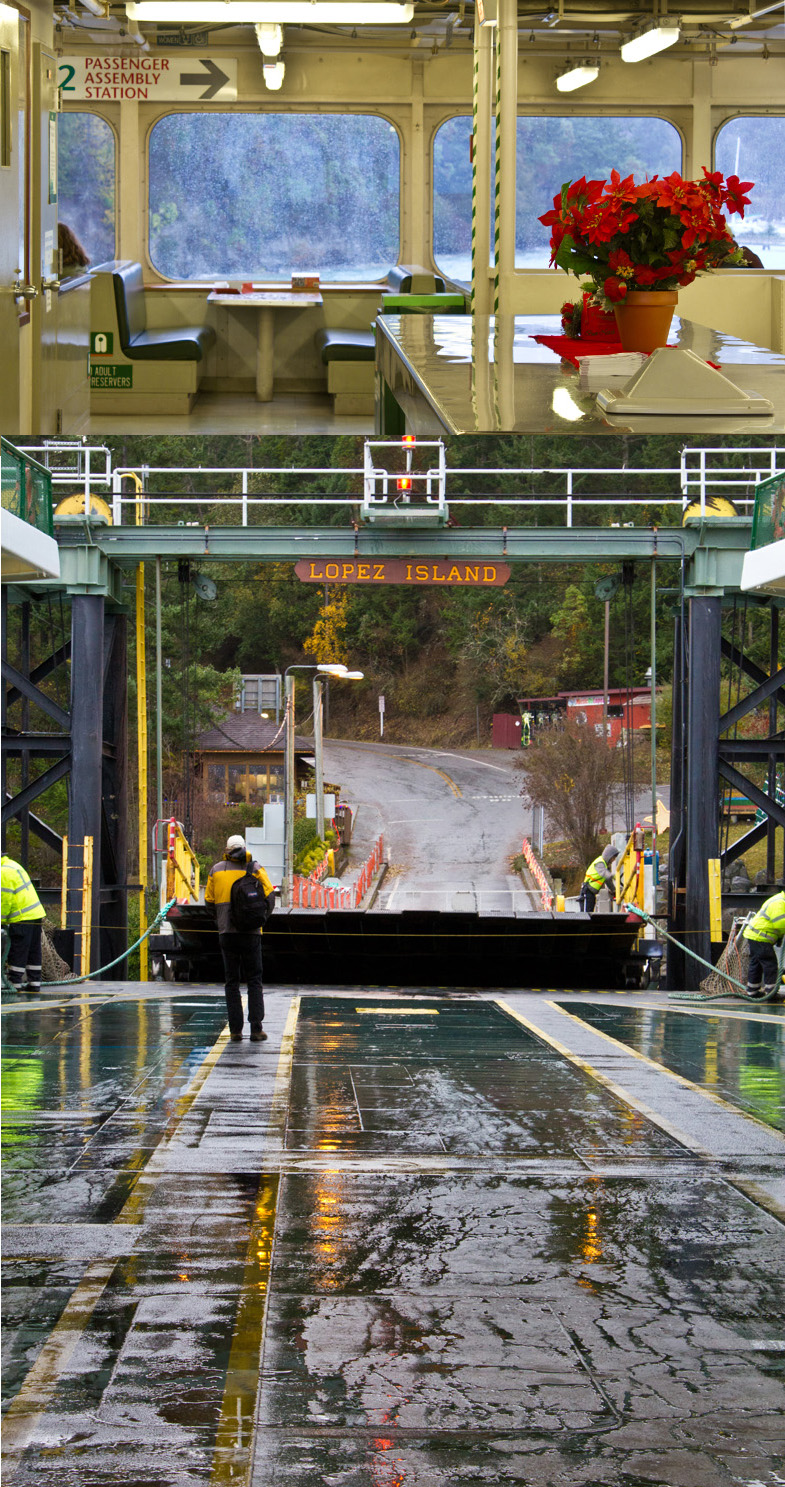 The ferry you see in the distance, stopped to enjoy the view of our Christmas tree and our silver, shiny Airstream as well, I am sure . . .

Wishing everyone a safe, happy and healthy holiday season.