This was our last stop during our Oregon Coast trip last year and I can honestly tell you, from the bottom of my heart — Jetty Fishery is a true hidden gem.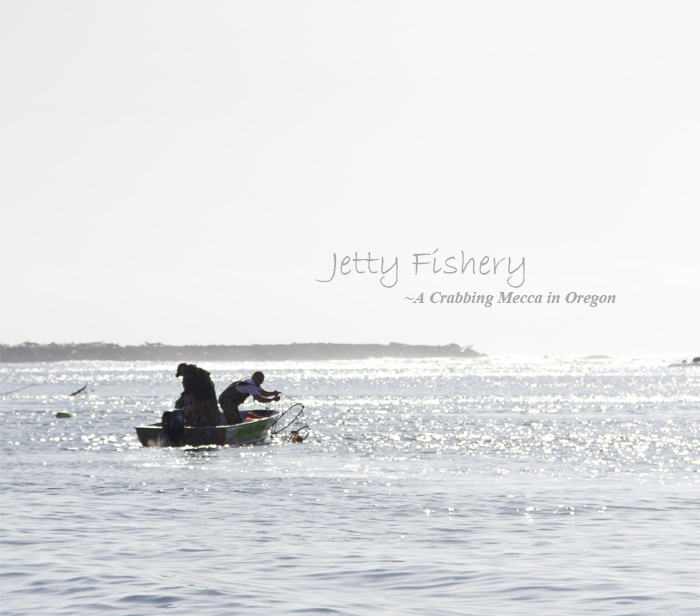 After our beautiful day that we spent at the beach we headed north on Hwy 101 and arrived at Jetty Fishery.
We could not believe our eyes.
To us, we just discovered a hidden gem and probably one of the most perfect spots that we had ever been to with our Airstream. The spots here come with full hookups, are covered with grass and come with amazing scenic views of Nehalem Bay.
It could not have been more of a perfect place for us to be.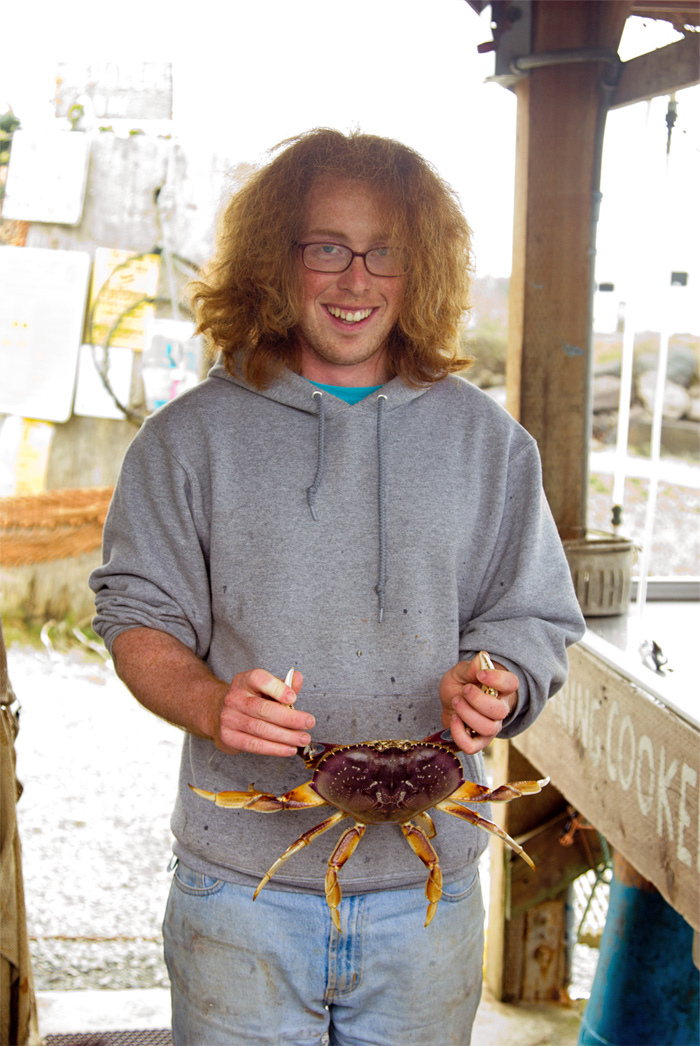 Complete with smiling faces and some serious Dungeness crabbing opportunities, we were very excited to be here and start our crabbing adventure on the waters of Nehalem Bay.
"I could spent an entire week here," hubby said to me.
I could not have agreed more.
We love the taste of fresh dungeness crab and the adventures that come along with catching it.  Here when you catch a crab(s), you can bring it back to the dock and Josh (pictured above) will do the honors and cook your fresh catch for you to enjoy right there on the picnic tables.  Imagine enjoying your catch with sweeping views of the bay while the sun is shining.  This is what we saw when we arrived — families doing just that and being happy together.
If you run out of luck and happen to not catch any crab, you can purchase some from their fresh salt water tanks.  Also available are oysters and clams if you like.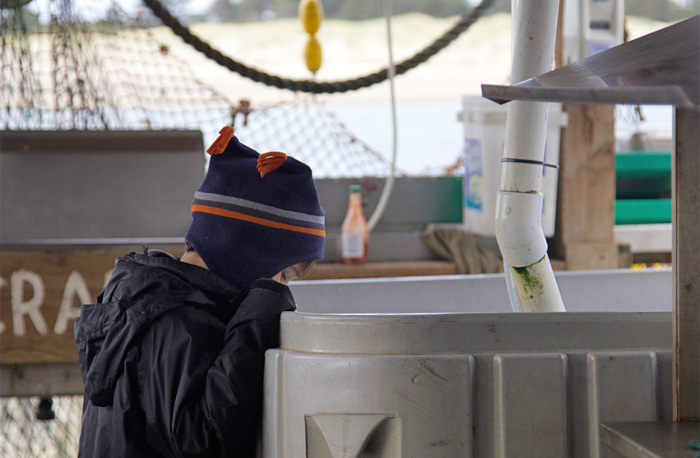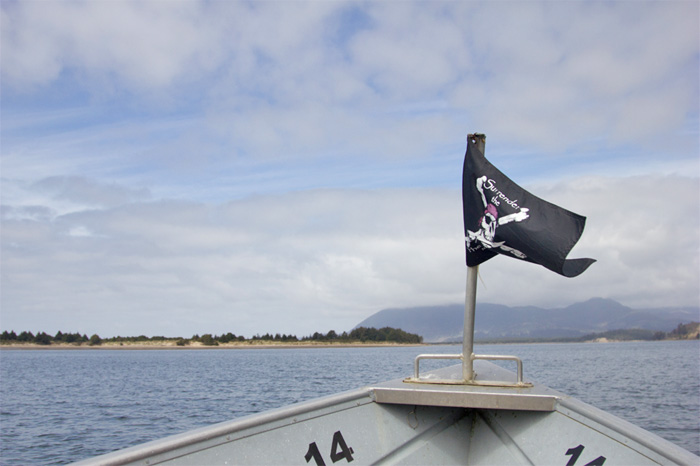 ~ heading out to drop some crab rings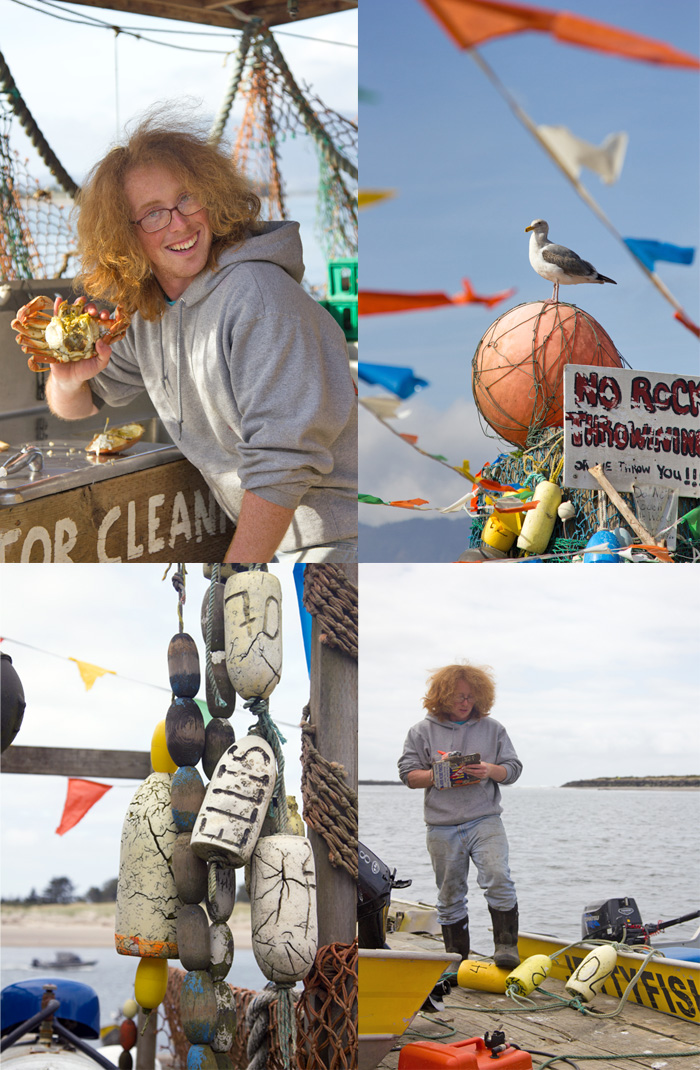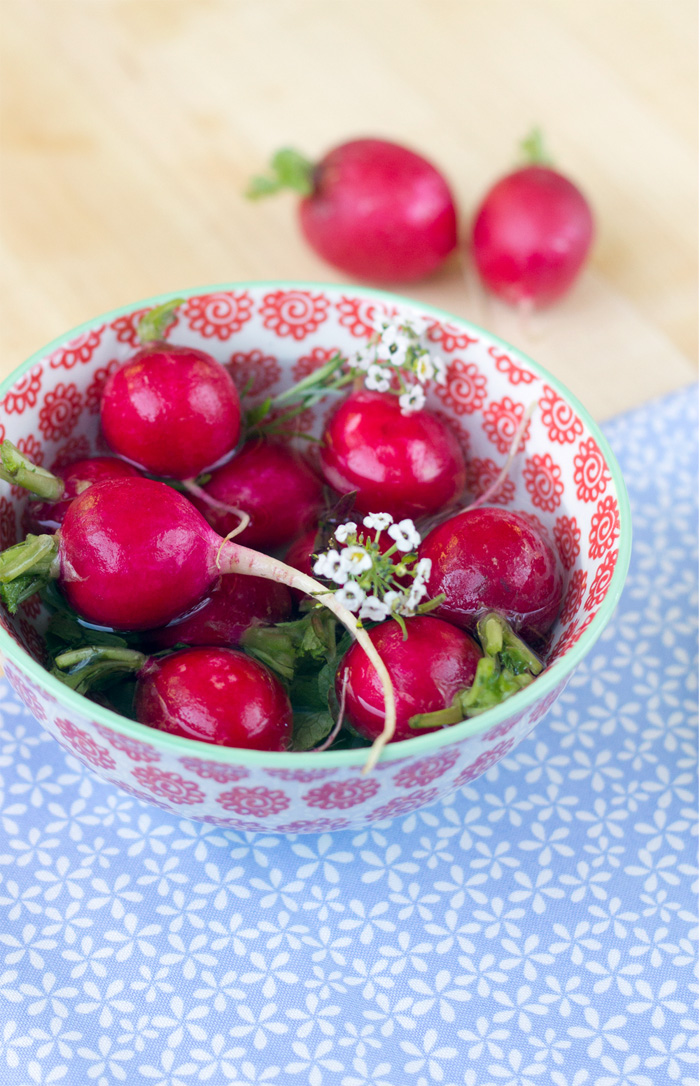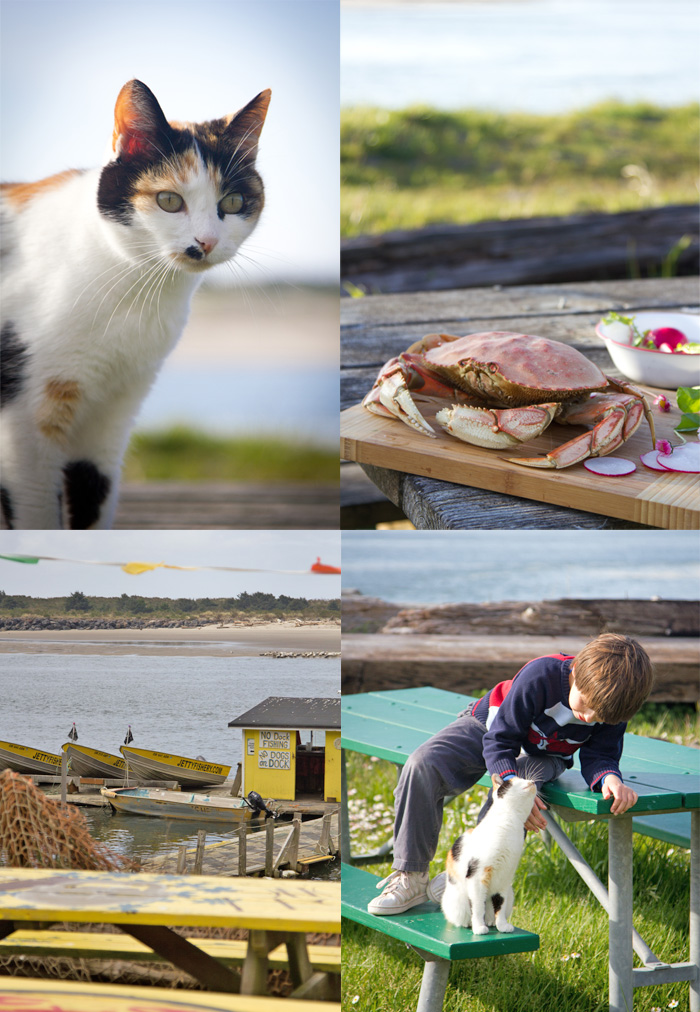 ~ our crab and Prissy the local kitty.  She and B became very good friends.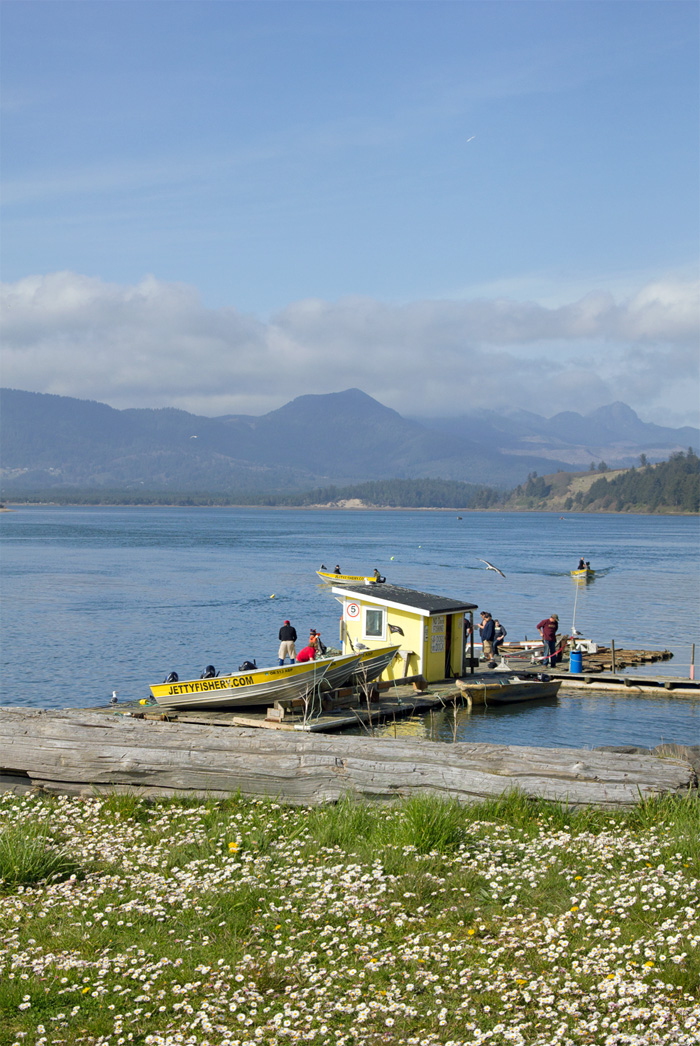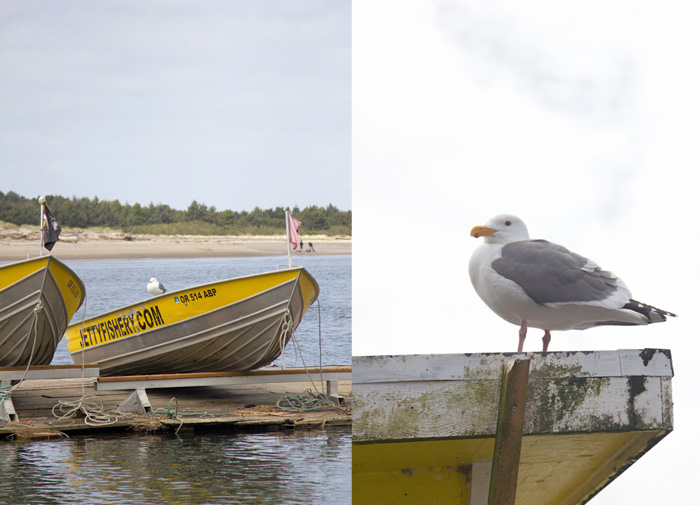 ~ Seagulls are everywhere and just waiting for the right moment to make their move on the seafood here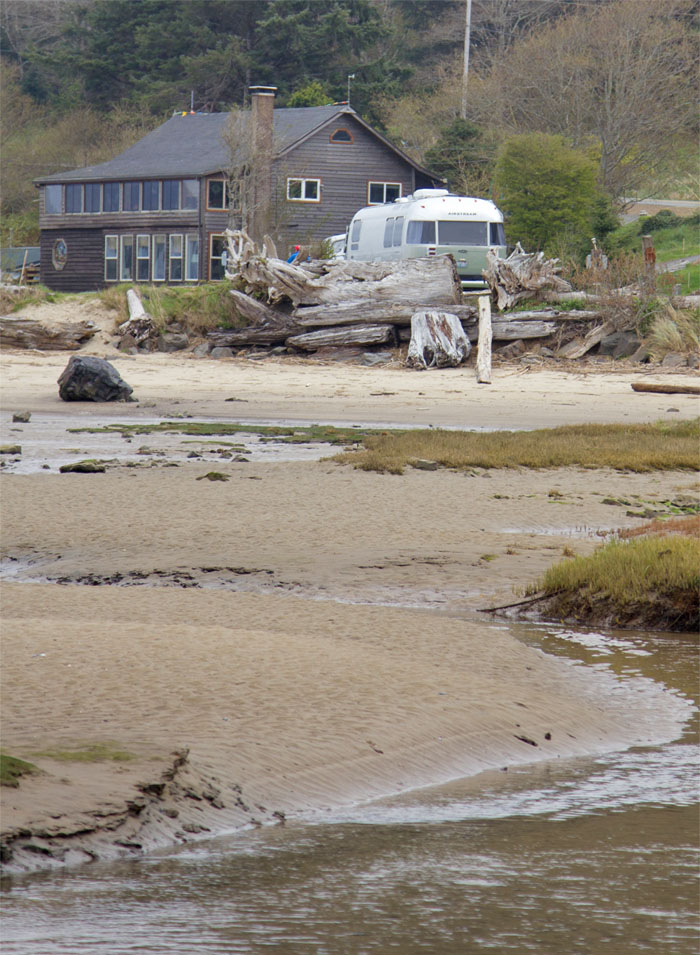 Right where I am standing is paradise for children that come to Jetty Fishery in the warm summertime.  This is a protected sandy place from the sea and at high tide, the sea water flows into this area and creates many shallow pools.  The sun then warms up the water making it an ideal nature playground for children.  I can only imagine it here in the summertime.  Must be incredible . . .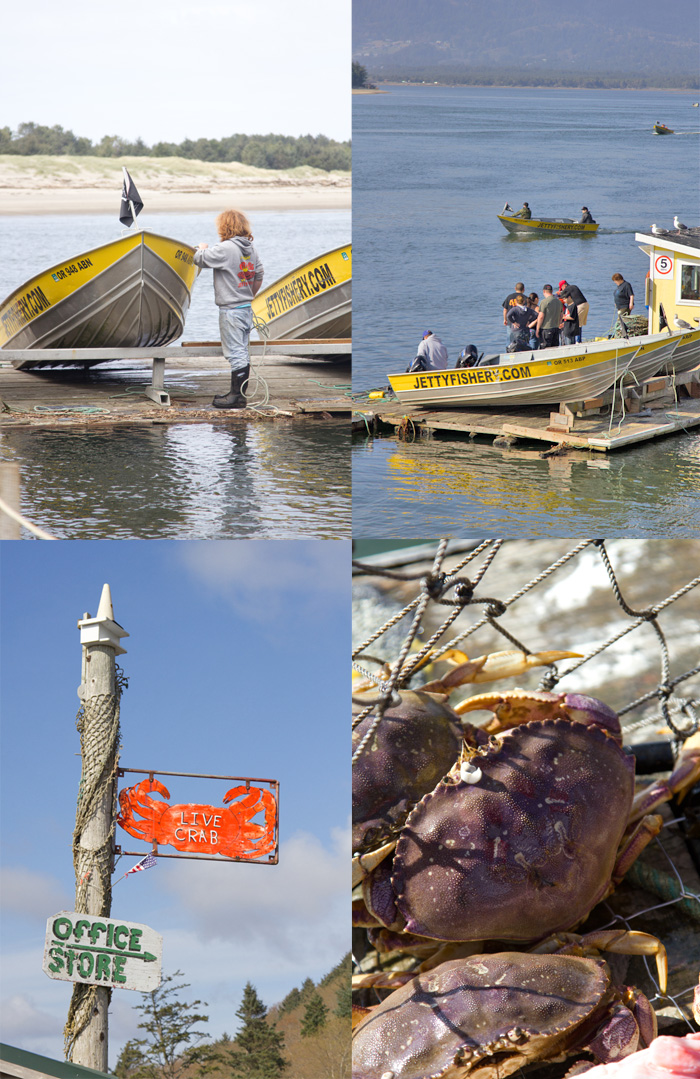 Our crab was going to be the star tonight and shine in a savory parfait complete with diced avocados, grape tomatoes and thinly sliced spicy radishes.  A drizzle of cold pressed extra virgin olive oil and a squeeze of lemon juice was all that this simple dish needed.  Crunchy and flaky sea salt brought it to pure perfection.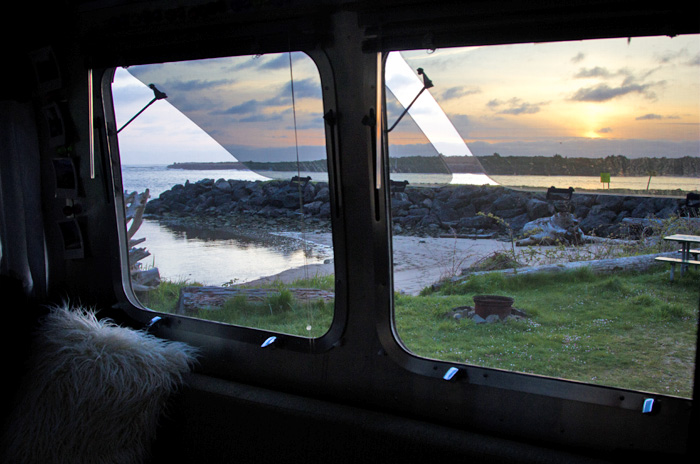 ~ Our sunset view at Jetty Fishery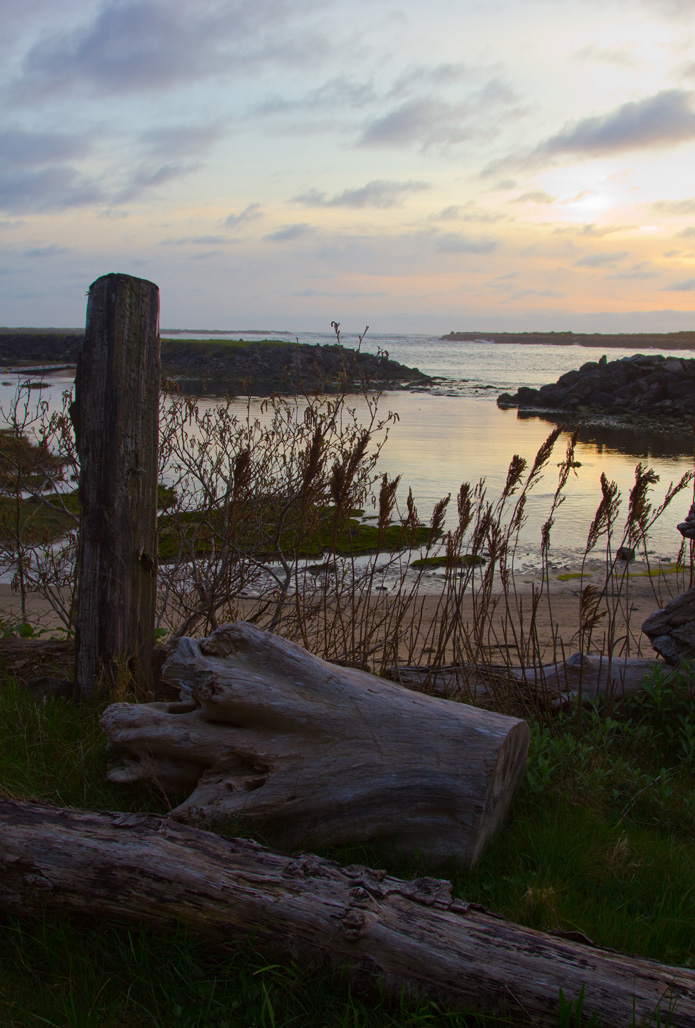 ~ Our view just outside of our Airstream's door

An excerpt from jettyfishery.com:
The Jetty Fishery has been mentioned in publications such as the New York Times, Sunset Magazine, The Oregonian and Beer Northwest and is frequently selected as one of the best one-stop destinations for singles, couples and families to take part in crabbing, picnicking, hiking, camping, clamming, fishing, birding and eating some of the best fresh seafood on the West Coast of the United States.
The Jetty Fishery is located on the waters of the Nehalem Bay, less than 10 feet to tide pools, authentic cabled docks and sandy beaches. If you want to experience the pounding surf of the Pacific Ocean, you only need to open y
our window. Just a 2 minute boat ride across the Nehalem Bay and you'll find yourself on the deserted beaches of the Nehalem Bay State Park. You can comb the beach, relax and read a book in a secluded nest of driftwood, or walk the lovely 3-mile peninsula over to the town of Manzanita and have an ice cream cone. No matter what you like to do, the Jetty Fishery is an excellent base of operations for your local activities.