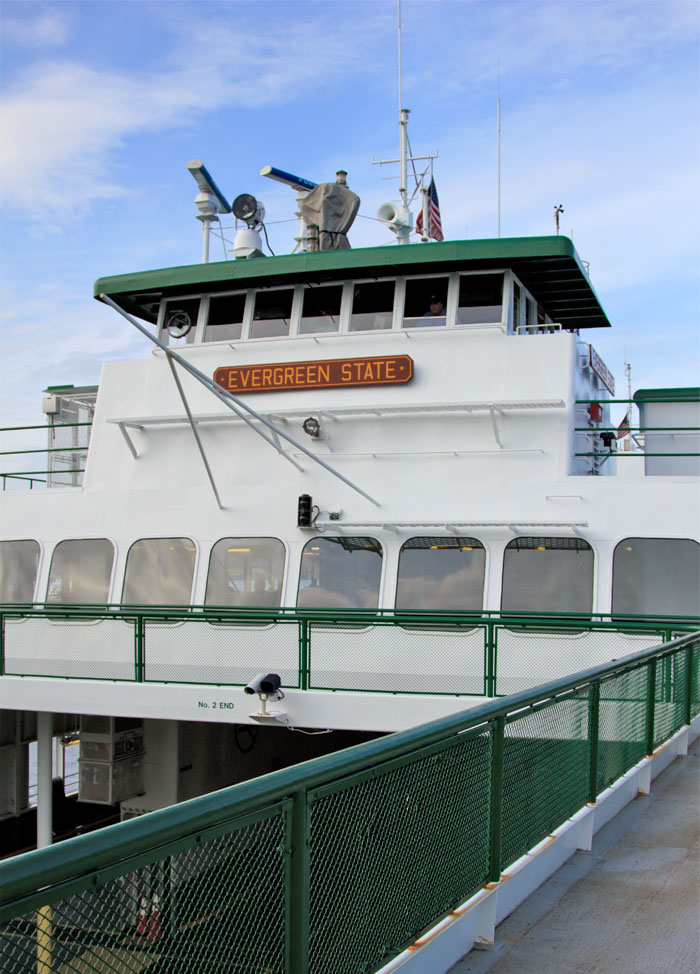 "How many more days until we go zipping mommy?" B asked
Over and over, every day this question came from him.
Finally I was able to tell him that today was the day!
"Yaaaaaaaay!"
I will admit it, I was nervous.  Heights are not something I am fond of.  As a matter of fact, I am quite terrified of them.
But do you want to know something?  It was AWESOME.  Thank you Zip San Juan for the memories and the most exhilarating experience.  Ever.

Our day started off with a very fulfilling breakfast complete with soft boiled eggs the way B loves to enjoy them.
"I'm so full mommy."
Perfect — now it was time to go and catch our ferry.  We were "walk on passengers" this morning en-route from Orcas Island to San Juan Island where Bryan of Zip San Juan was waiting for us near the ferry landing.
"Let's go!"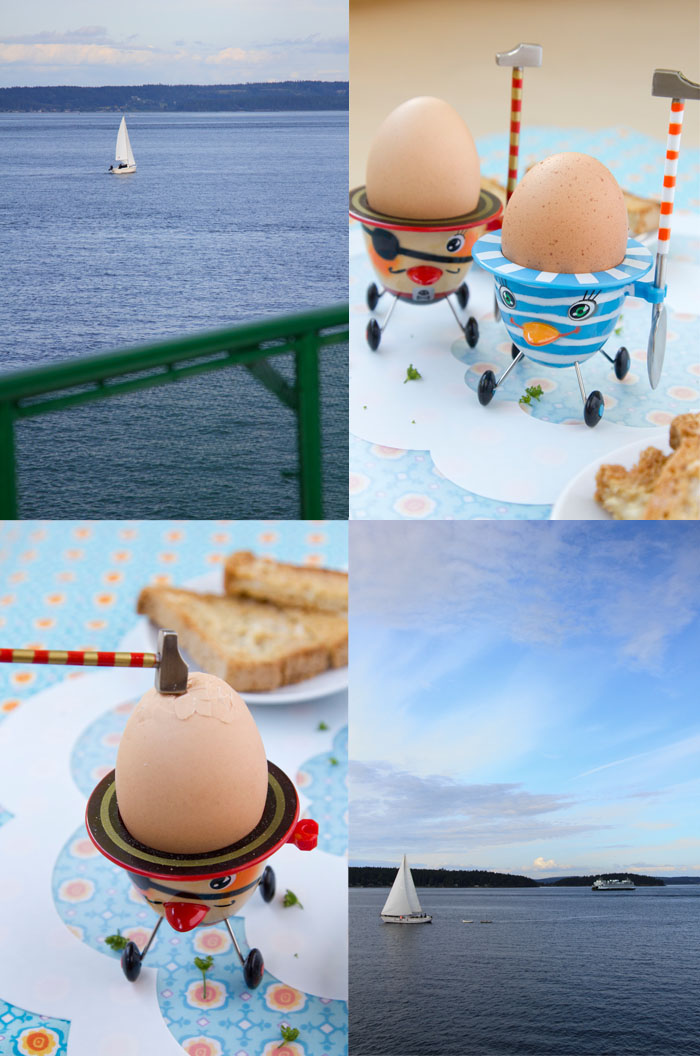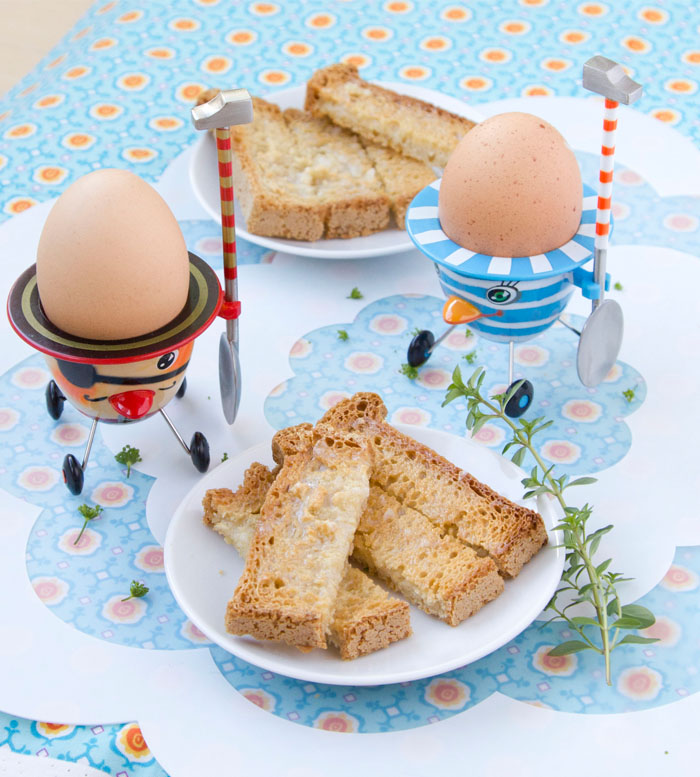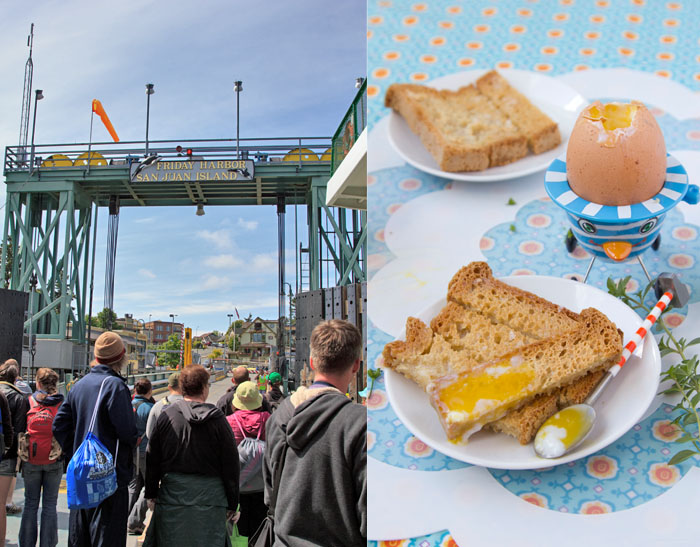 ~ We were walk on passengers.  A nice change of pace.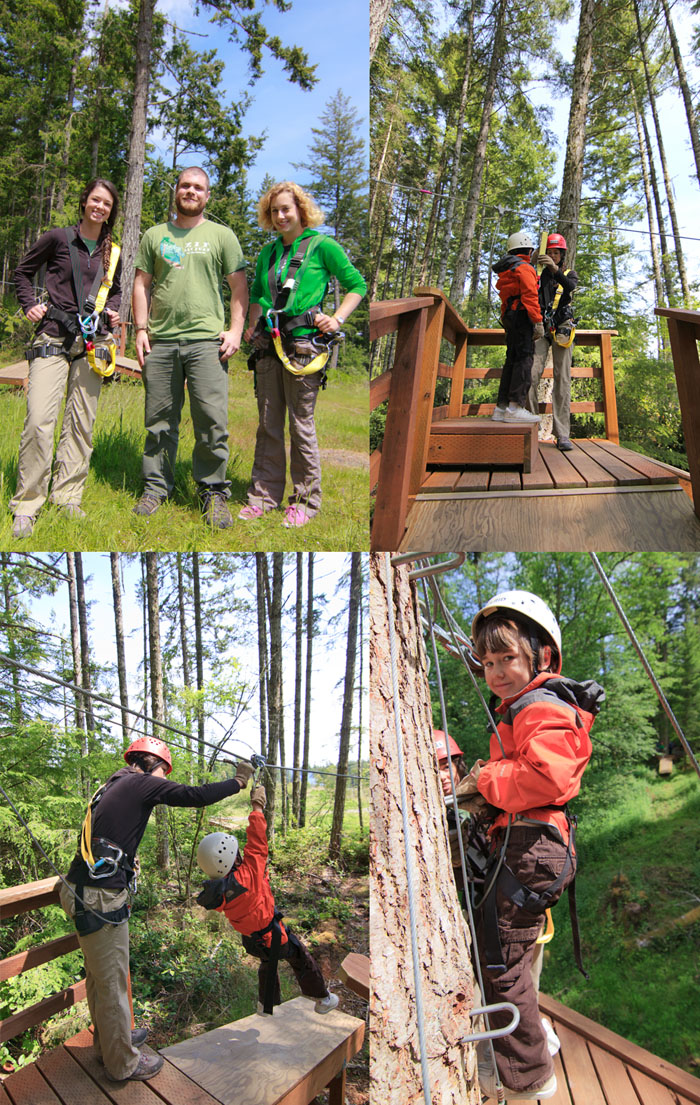 ~ Megan, Bryan and Candace — our awesome, funny and "make you feel comfortable" guides :)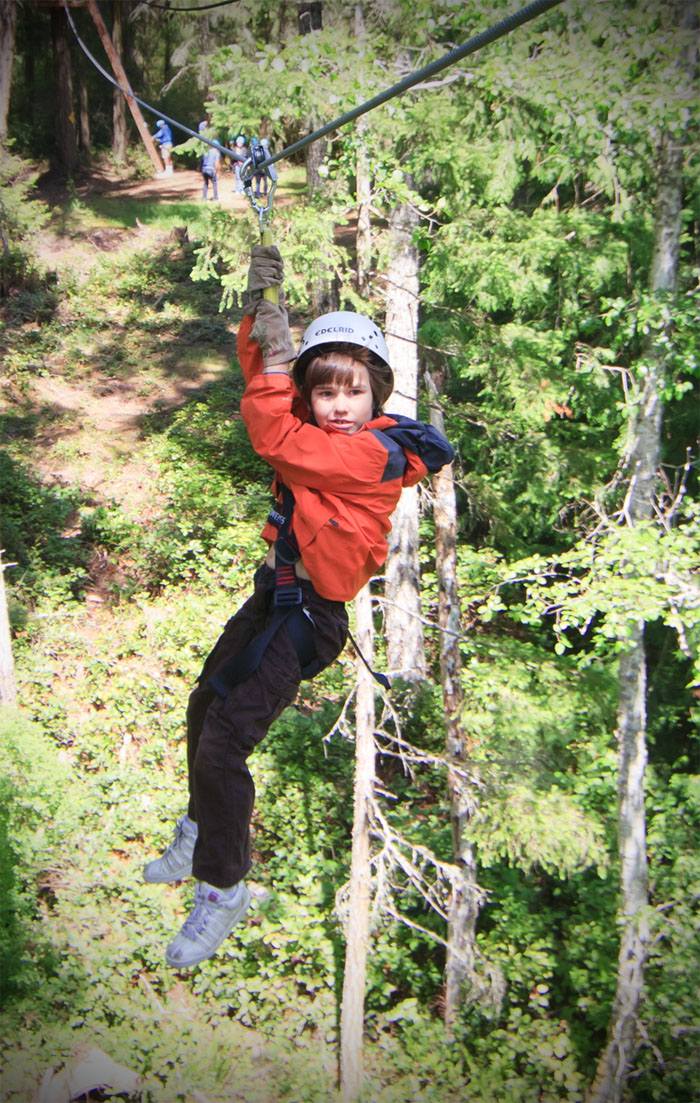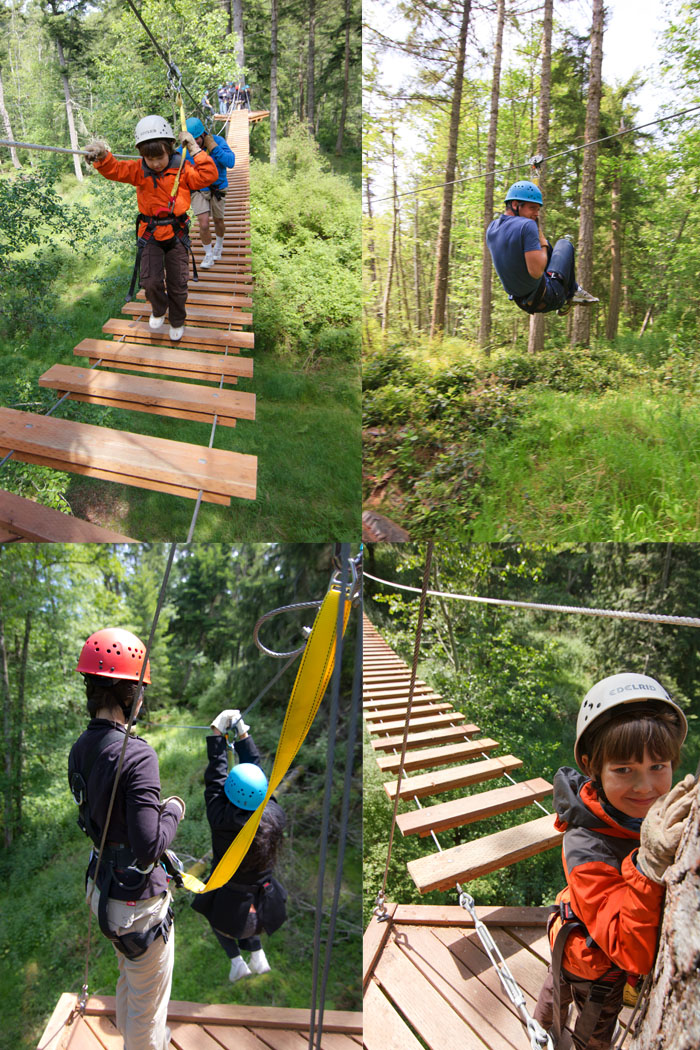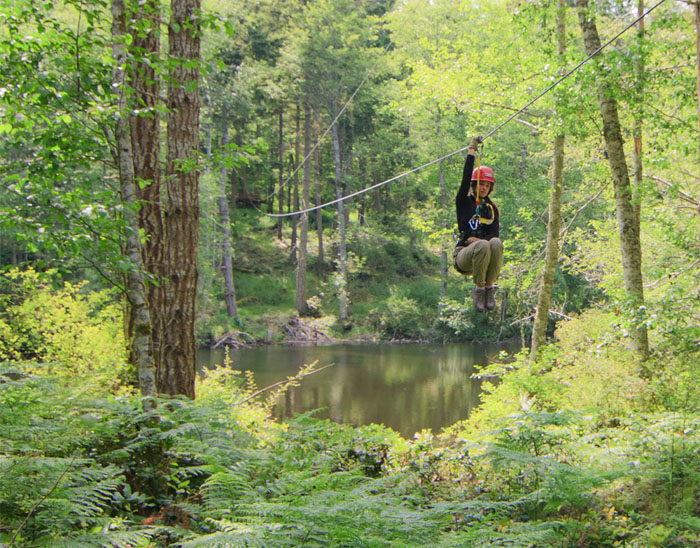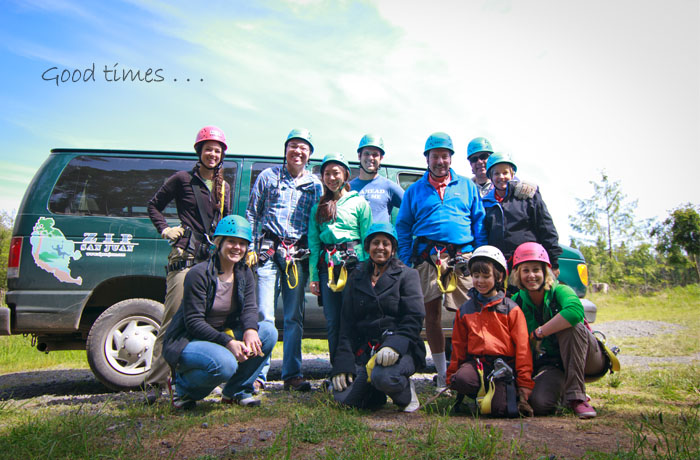 ~ This was the last line in the zip line series.  It was the "slowest" line of them all :)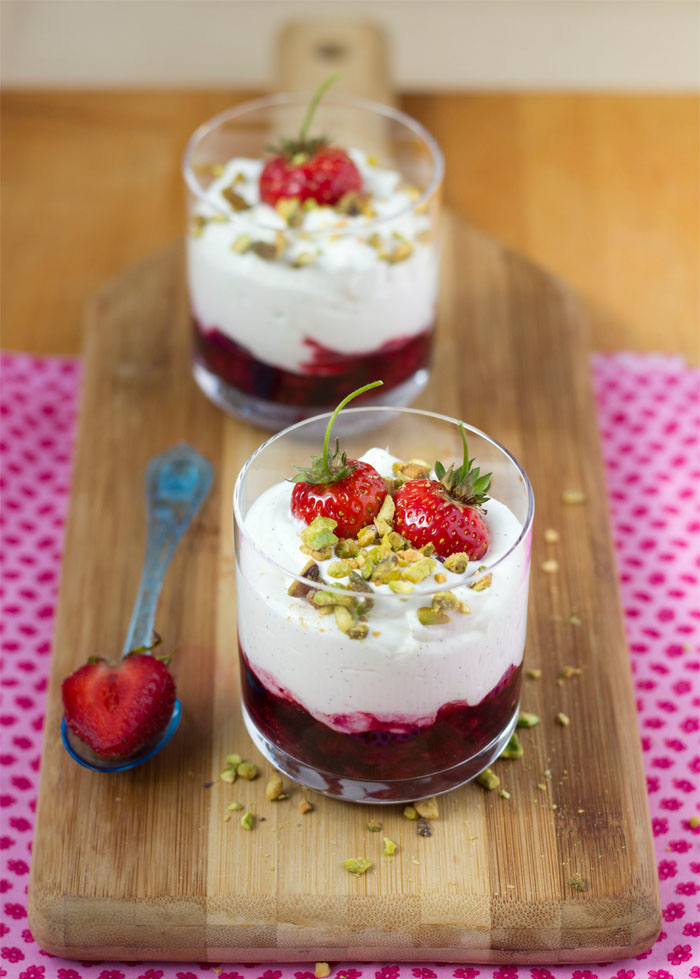 ~ A stewed berry dessert prepared in my Airstream kitchen for dessert that evening
After our Zip Lining experience we headed back to the ferry, but not before stopping by to say hello to Popeye down at the Friday Harbor marina.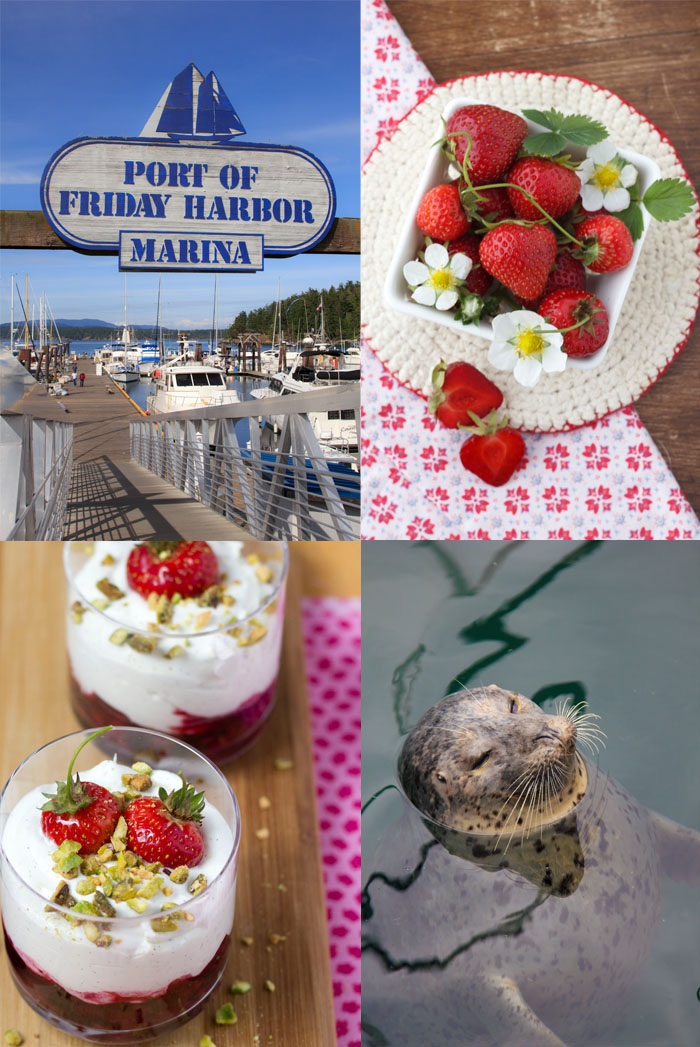 ~ Popeye, the local resident harbor seal.  She will capture your heart, forever.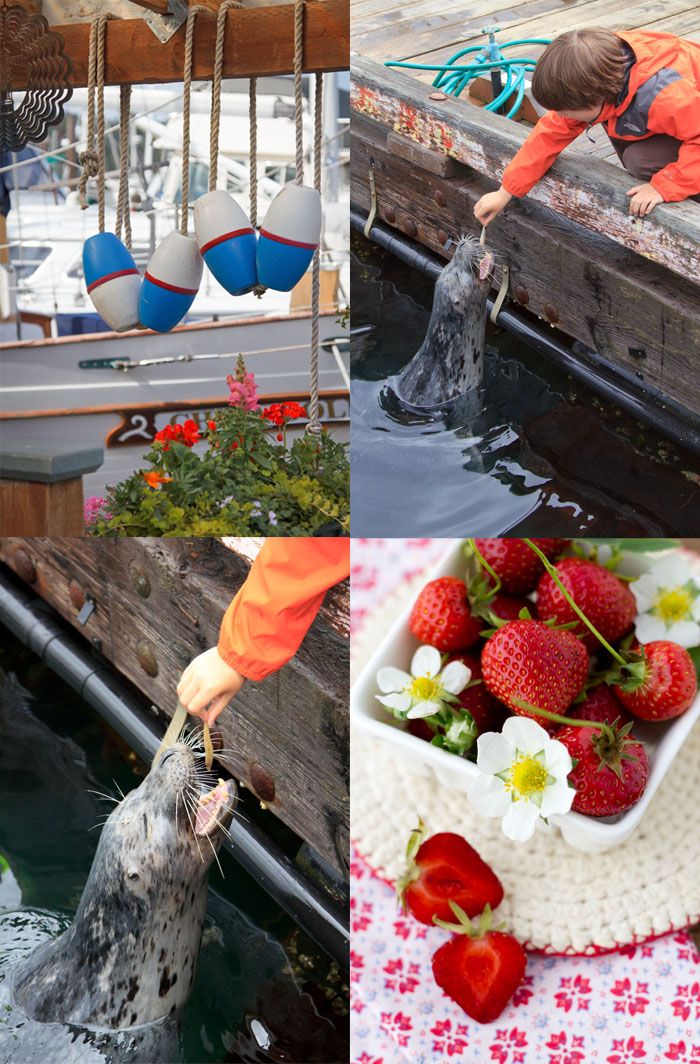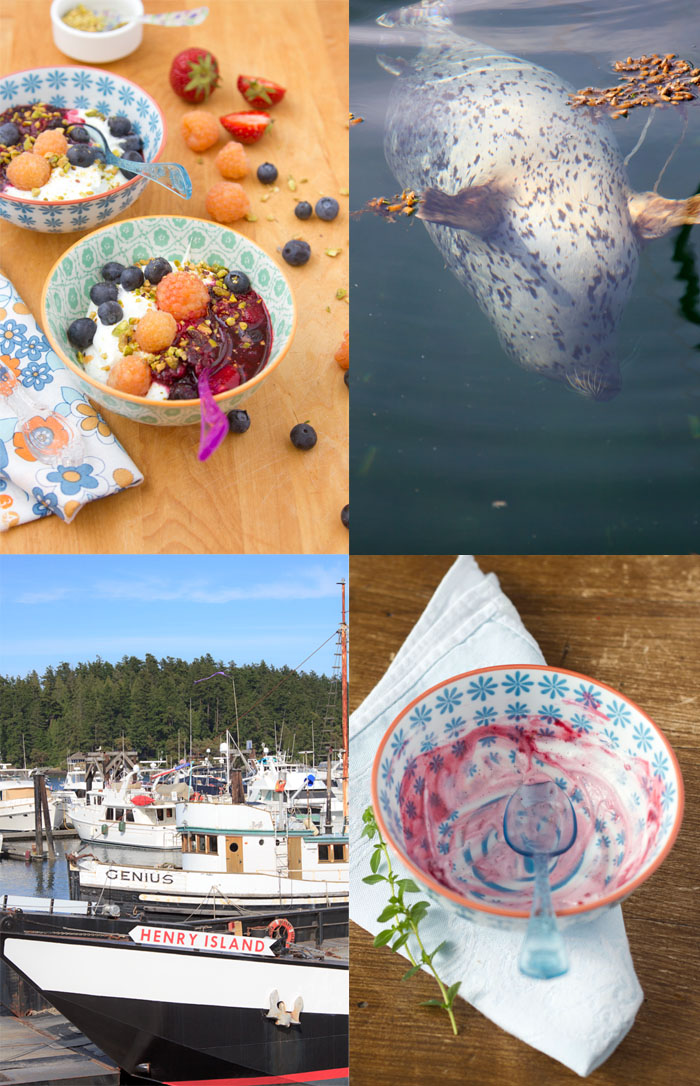 ~ Here in the Friday Harbor marina you can take a leisurely stroll and pick out your dream boat.  Which one would you choose?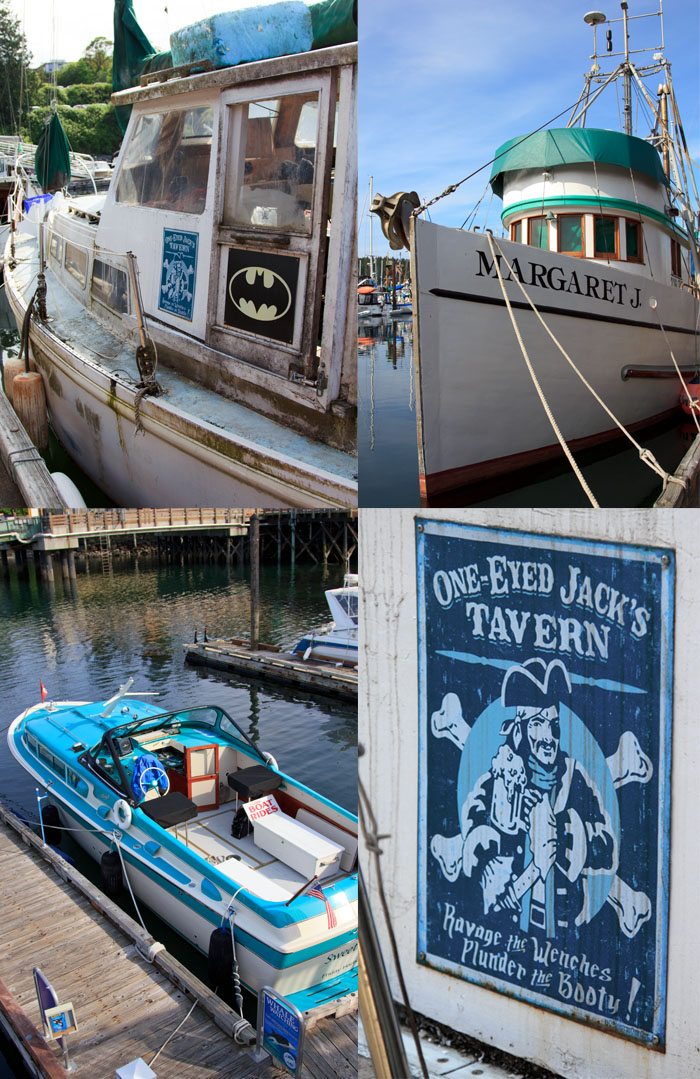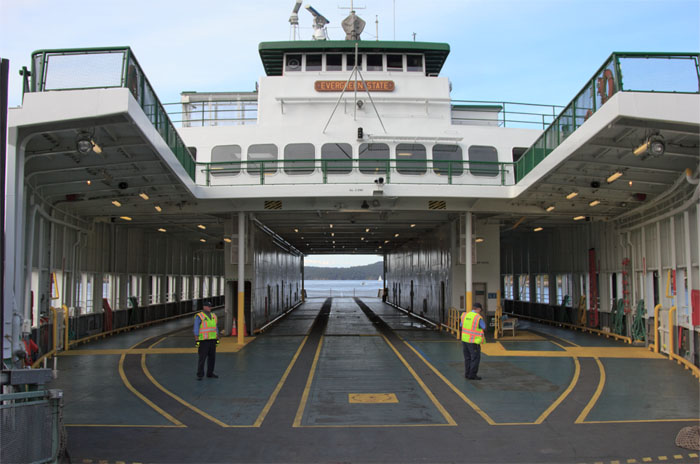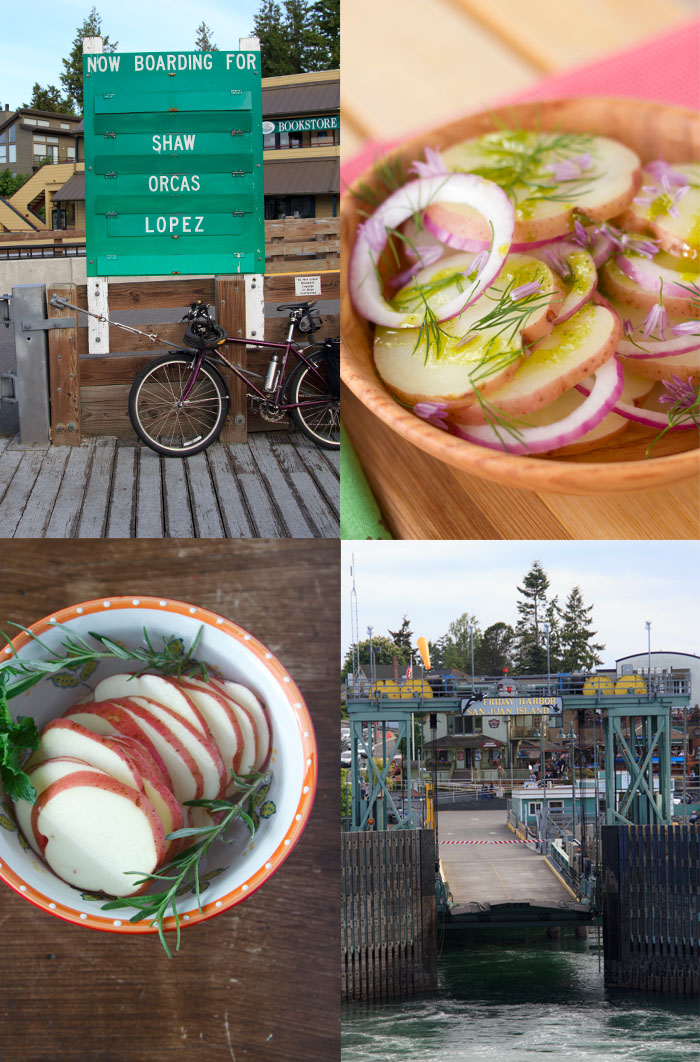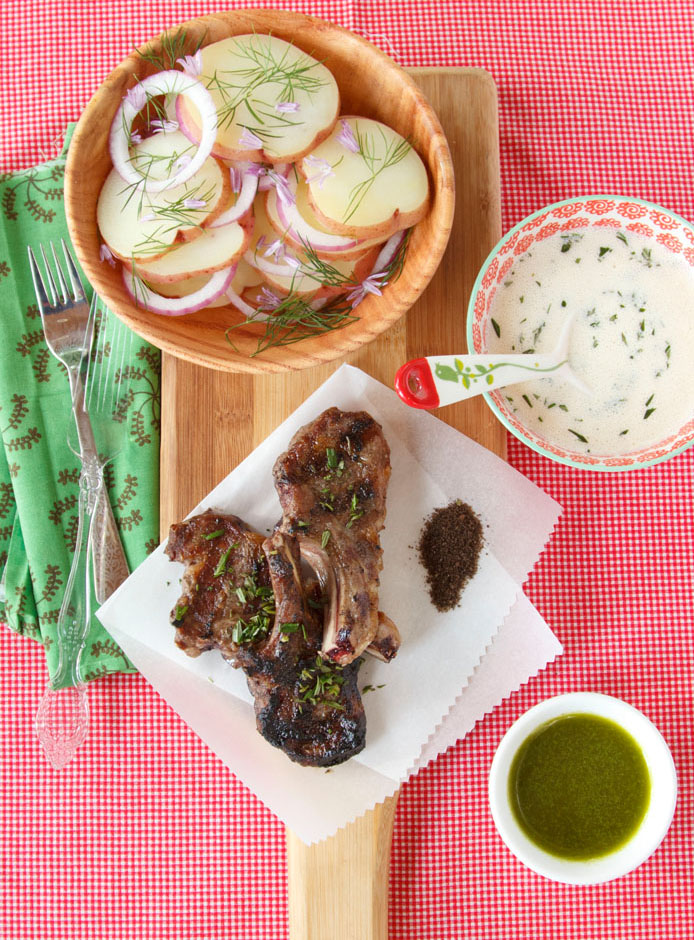 ~ Grilled tender lamb chops with rosemary buttermilk dipping sauce (I omitted the mayo and used non-fat Greek yogurt in place).  Basil oil vinaigrette (minus the chili) for the thinly sliced potatoes and red onion salad.  This was a dinner to celebrate our incredible day.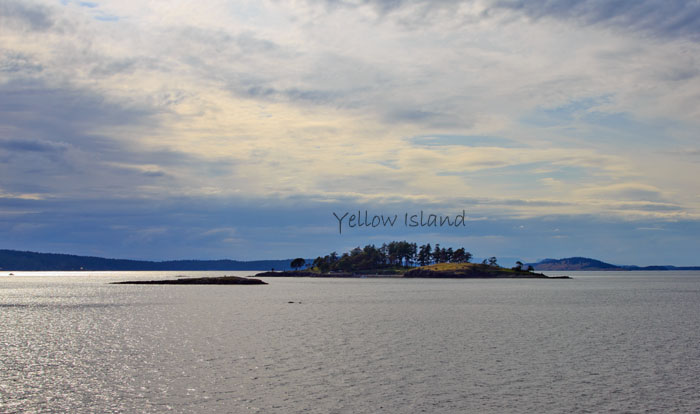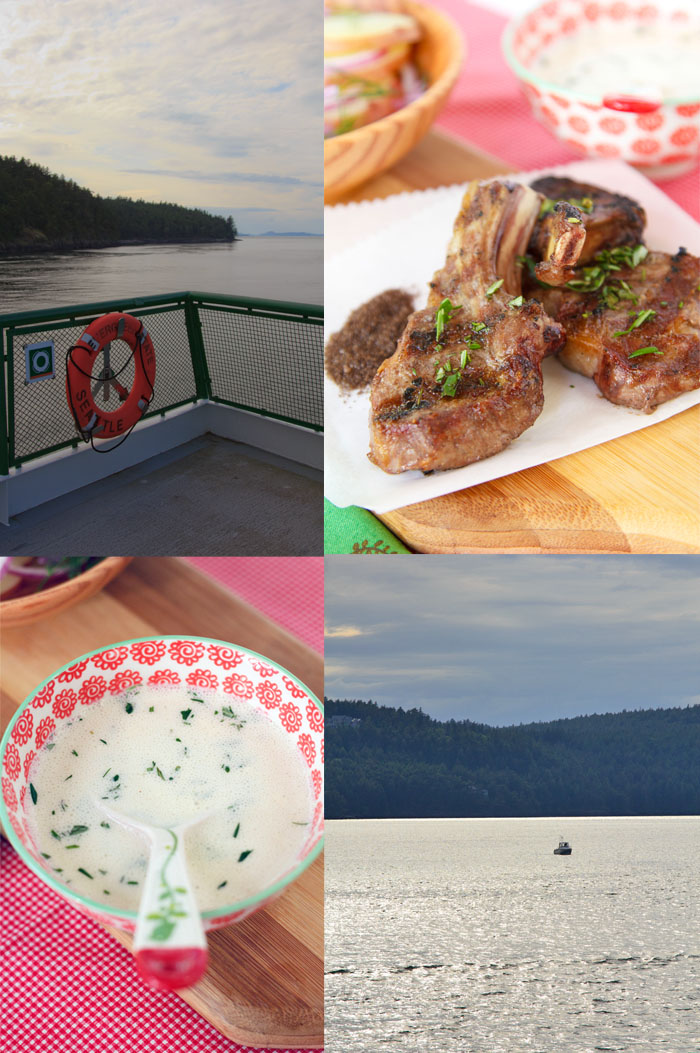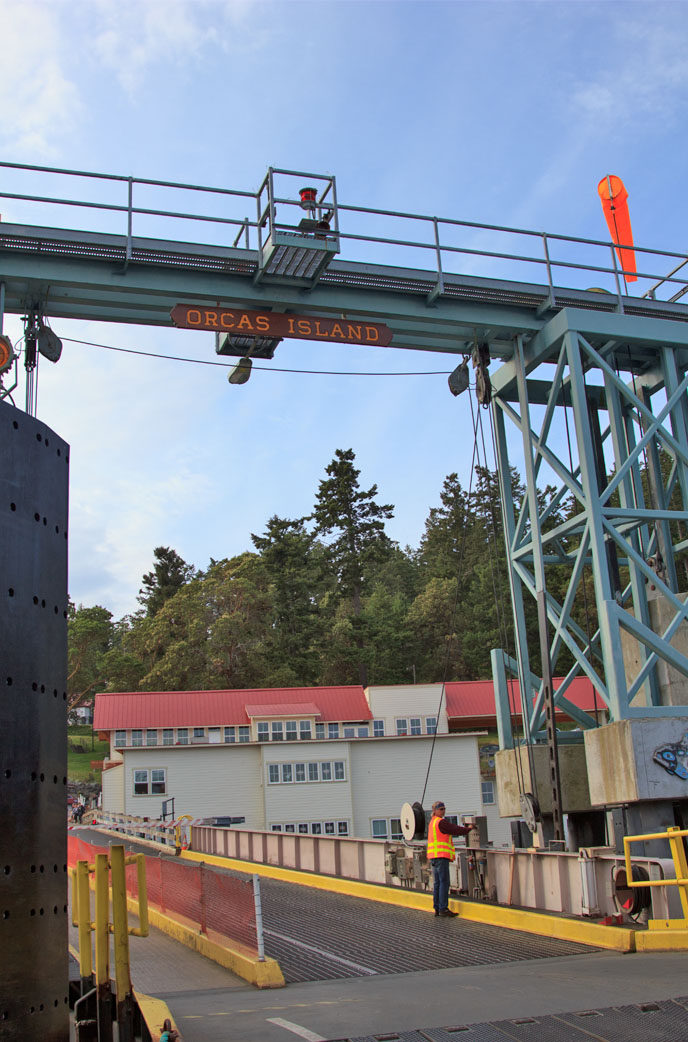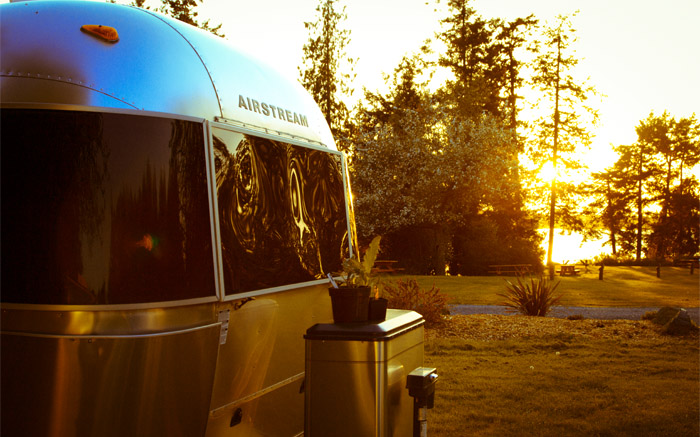 ~ Home Sweet Home – West Beach Resort, Orcas Island.