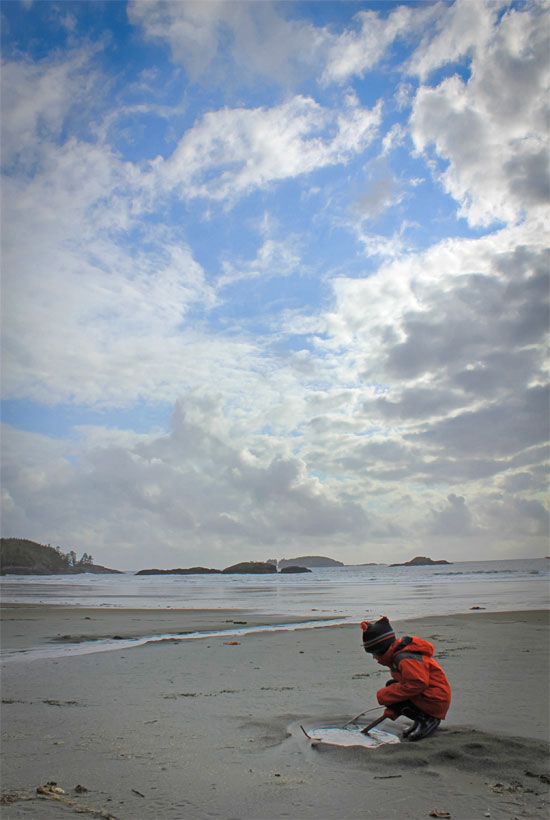 I spent a quiet afternoon over the weekend in the Airstream enjoying a simple lunch, watching a movie (for the millionth time, can you guess which one?) and clicking through many, many pictures on my laptop enjoying them all.
. . . and reminiscing.
Oh the trips we have been on, I still can not believe it sometimes . . .

This is Tofino, B.C. located on Vancouver Island.
We camped almost right on the beach with our Airstream and the storms during this time of year are intense.
I bring up this trip to you because we almost decided to go back again next month.  Almost.
But then we thought, yes it was beautiful and peaceful.
. . . and so relaxing, but we still have so much more exploring of places that we have not yet been to.
So we will wait until another time to go again.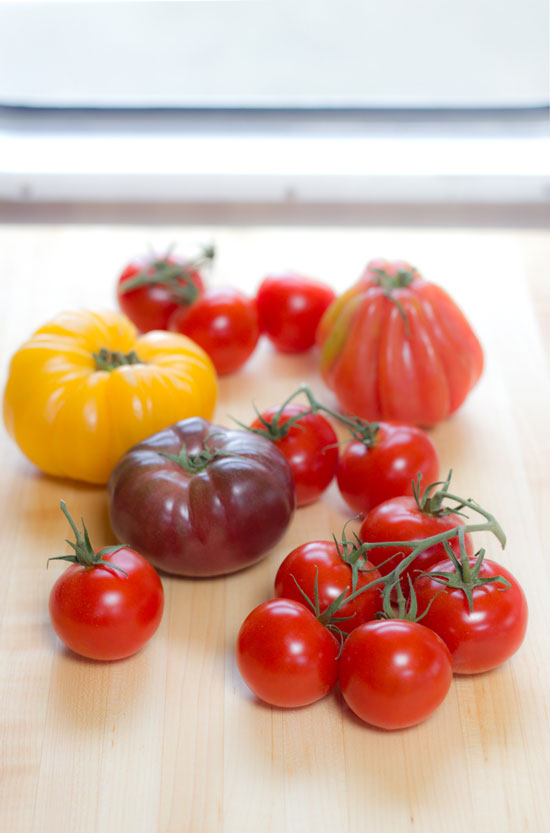 One of the many activities we enjoyed while on holiday in Tofino was wildlife watching via a chartered boat.
It was beautiful.  We were hoping to see some bears, but they were still in hibernation.
But that was just fine as we enjoyed other types of wildlife.  Sea Lions, Eagles and birds of all types . . .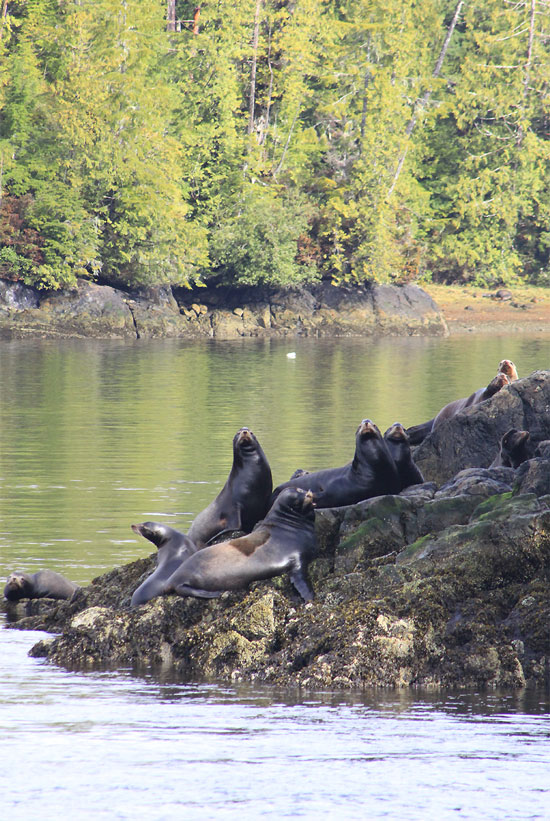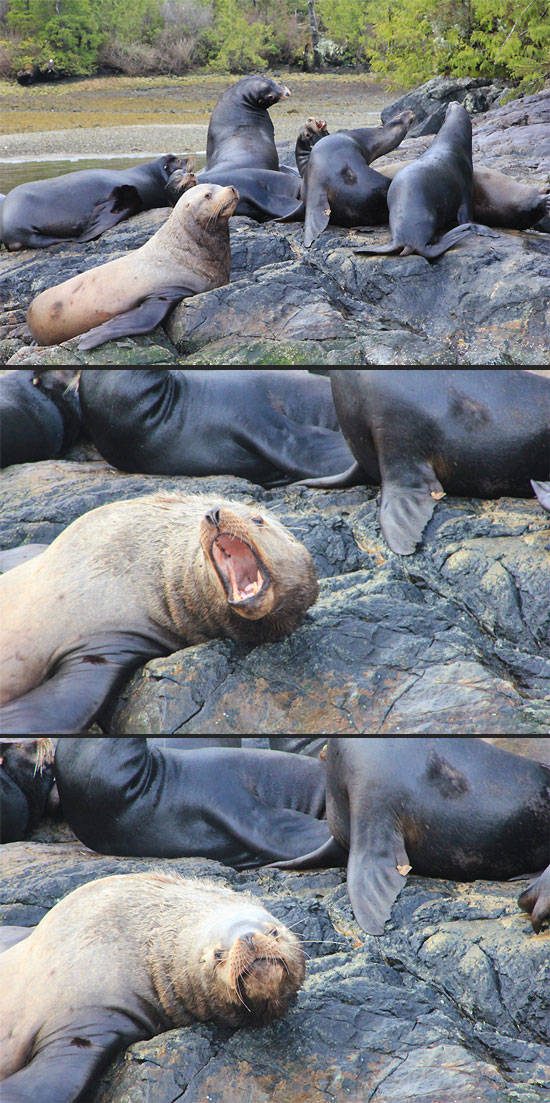 Cute, isn't he?  Or she?  Nonetheless, we were pretty far back and I took these with my zoom lens.  He still wasn't crazy about us but he relaxed as we slowly motored away . . .

Tofino is a paradise for children, I definitely must mention that.  Tide pools, beautiful sandy beaches to explore, fishing and so much more.  B was very happy here.  Everyday there was always something new for him to explore, especially after the storms since the beaches were full of new discoveries washed ashore.
Here is is a snapshot of the route we took to get to Tofino: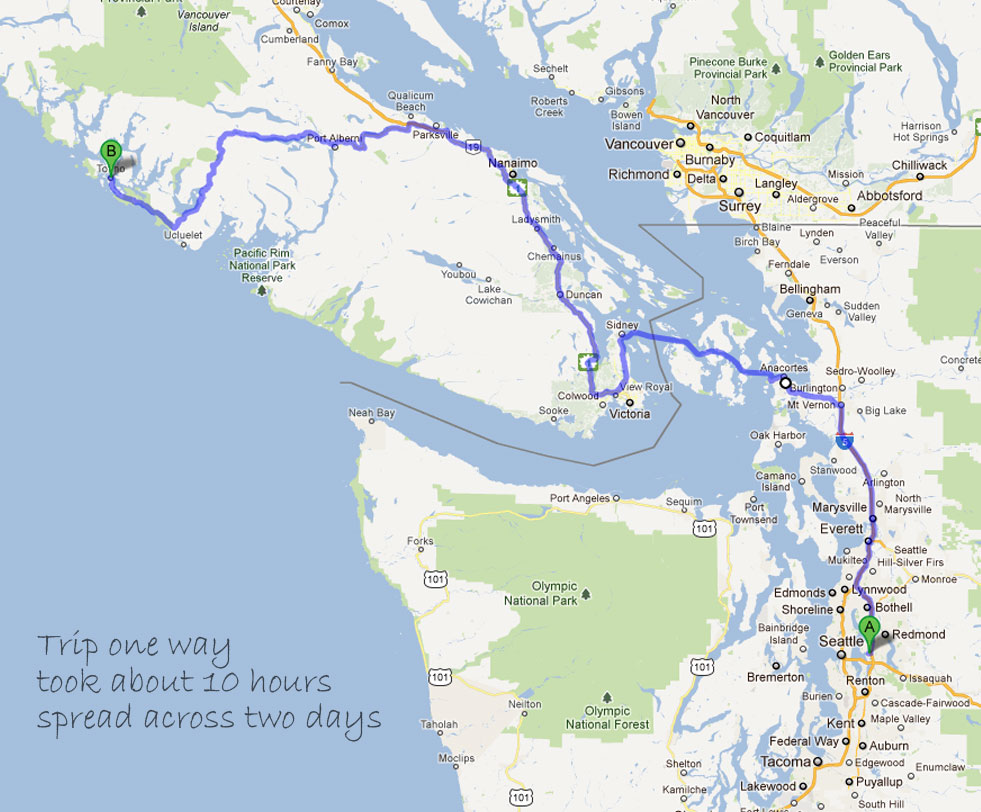 As we enjoyed our lunch finishing up watching the movie, hubby B and I could not help but feel so lucky that we have been able to see as much as we have in just a little over one year.
What fun it has been and what fun we have ahead of us!
Oh and if you think you know what my most favorite movie is that I keep watching over and over — go ahead and leave a comment.  You may just win something (Hint:  I've been going through my craft room and have decided, I just don't need all of these things anymore.)
So if your a crafty person, you may get lucky :)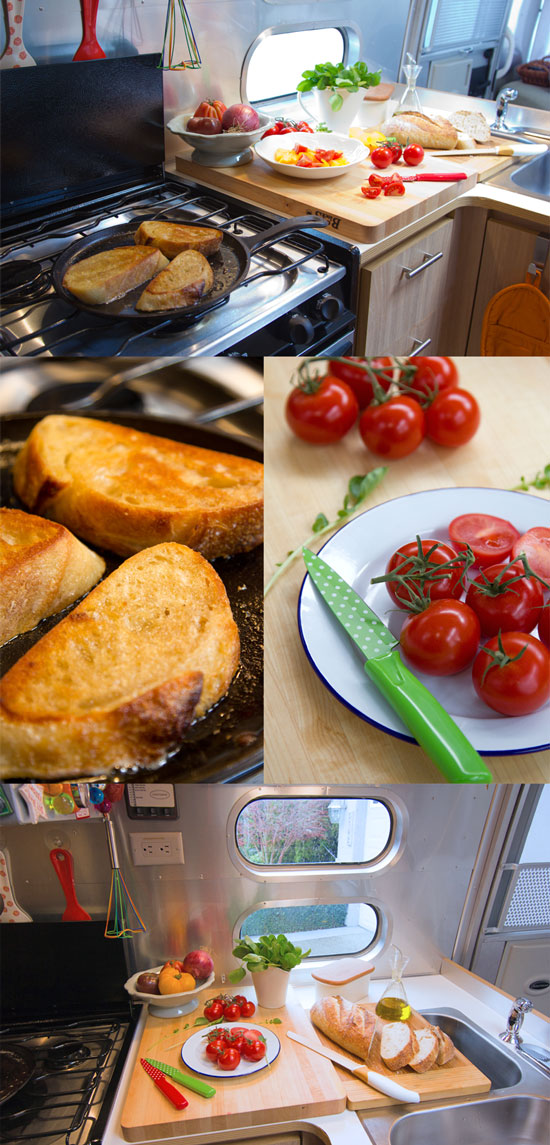 Simply preheat a medium skillet and coat thickly cut bread with olive oil and cook until golden brown.  Top with some beautiful tomatoes that have been tossed in a bowl with some olive oil, torn basil leaves and crunchy flaky sea salt and pepper.
This is simplistic and absolutely delicious!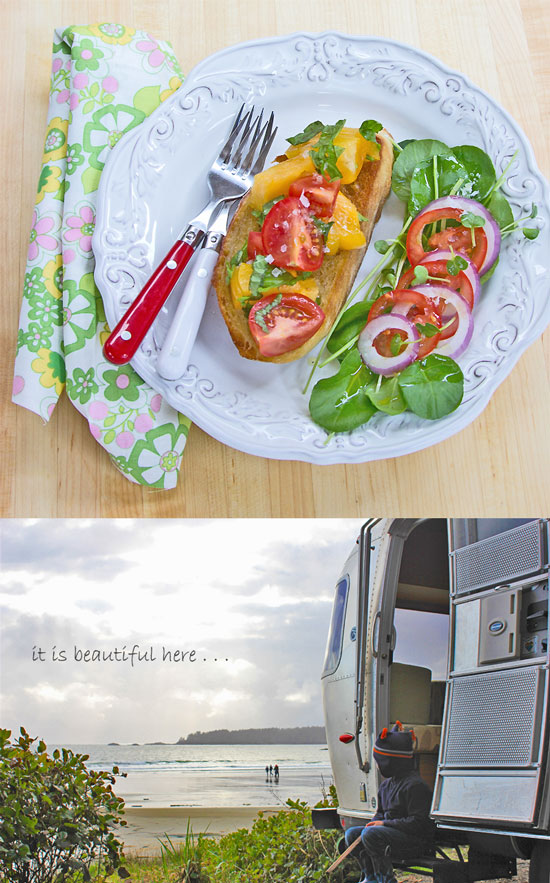 Bon Appetit! *hint*  *hint*