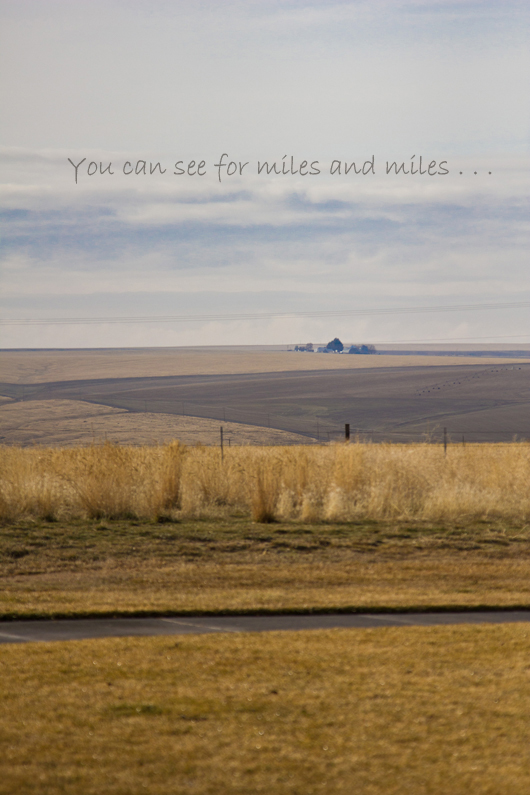 The day was finally here.  After months and months of preparations for our trip to Red Mountain in British Columbia, Canada,  we were finally on the road headed north!
This trip was going to be a special one for me personally.  You see, when we first brought our Airstream home it needed some maintenance.  She literally sat in the hot California sun, baking for four years, uncovered.  In a way this was good for us because she was only taken on two trips but yet not so good because she was neglected.  Some seals needed to be re-caulked and after calling around many (many) dealerships to locate this special sealant, I was finally greeted by Doug (the most knowledgeable [and one of the nicest] Airstream service experts we have ever met) at Airstream of Spokane.  He didn't make me feel as if I couldn't handle the task – instead he gave me tips and advice and promptly sent me out two tubes of sealant.  Oh, and he also said I could call him back anytime with questions through the process.  Thank you so much Doug!
That's not all.
Then I spoke with Nick and Karyn over the phone.   Nick and Karyn are the owners of Airstream of Spokane.  They were so kind and were so interested in my questions.  Right then I quickly learned that these two truly (truly) care about their customers.
I just want to say that we support Airstream of Spokane because of our positive experiences with them above all else.  I really do encourage you to give them a call if you are in the market for an Airstream or just have questions in general because I truly feel that the nicest people who really care about others, deserve the credit.  Don't you?

As we say our goodbyes we head north to British Columbia where Red Mountain is.  The roads were nice and dry and the scenery was pleasant.  Slowly . . . slowly . . . the outside landscape starts to show signs of snow.  We are getting closer!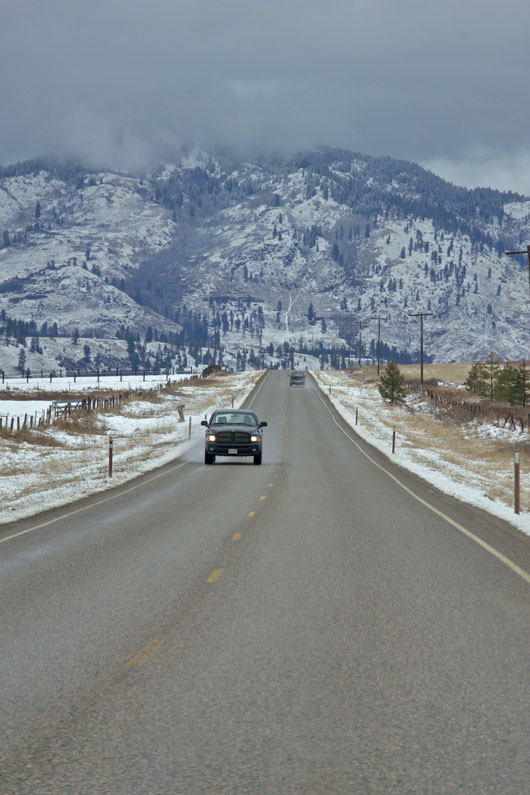 Three hours after leaving Spokane and crossing the US/Canadian border, we are here — Red Mountain home of Red Mountain Resort and Big Red Cats!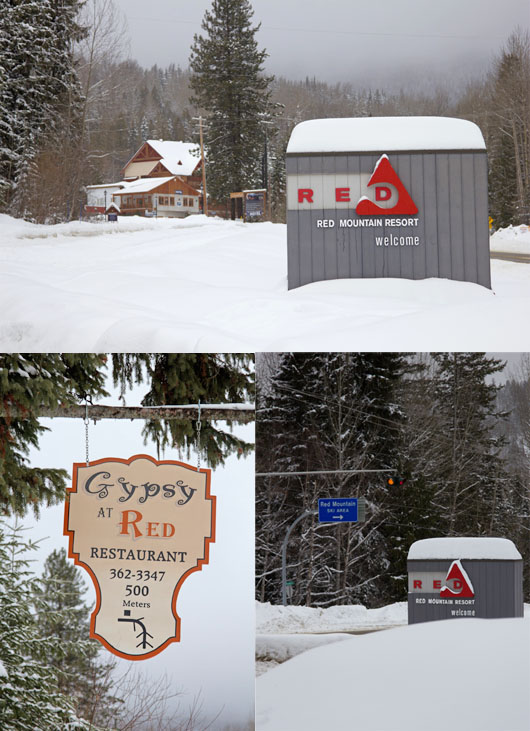 Thank you Paula at Big Red Cats for letting us plug into your power for our visit (and thank you Ian for helping us figure it all out!).
It was a nice trip up to Red Mountain, but we were tired.  And hungry.  I knew the boys (and I) needed a snack to get us through to dinner so I thought I'd make some quick sweet potato and maple biscuits.  The Airstream was warm and cozy (it was in the 20's outside!) and smelled heavenly with the biscuits baking away in the oven.
I can't wait to share this recipe with you — it was so easy and so good!  Coming soon, I promise!! :)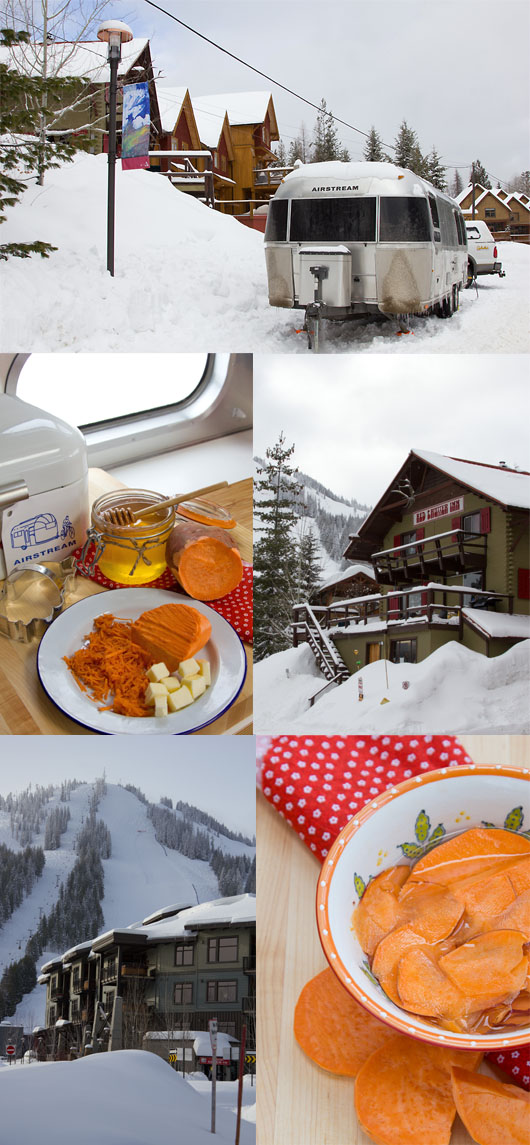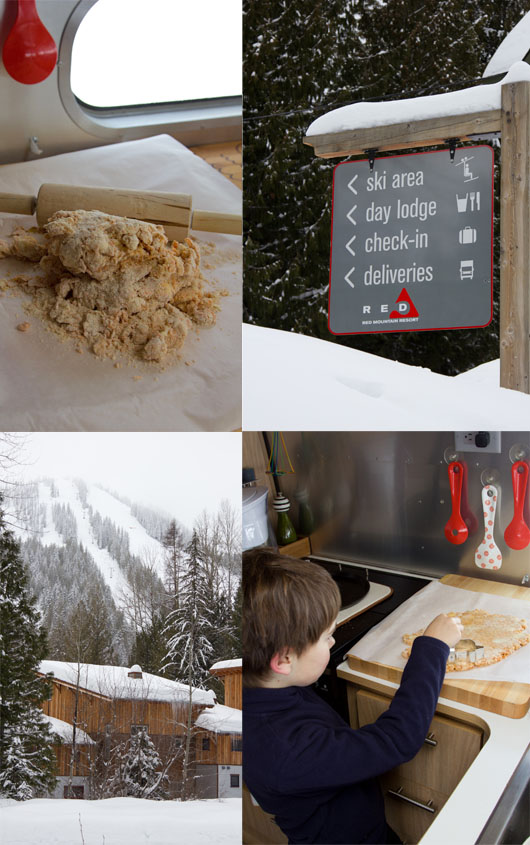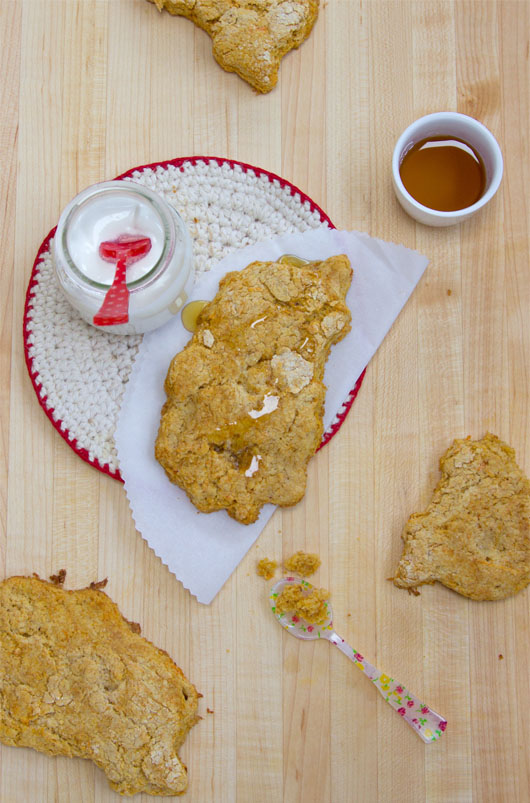 Recipe here