Over the last week or so I have been going through all of my photos I have taken over the last year. It has really been such fun going through those photos and reflecting back with hubby and B on all of the places we have visited in 2011. Actually, it is really amazing to us everything that we were able to do considering I recently returned back to corporate America so my vacation time wasn't as much as I would have liked. Nonetheless, we made it happen and we enjoyed every minute of our travels.  We are looking forward to many more trips to come in 2012 along with the new friends we will make.
Alpental Ski Resort Area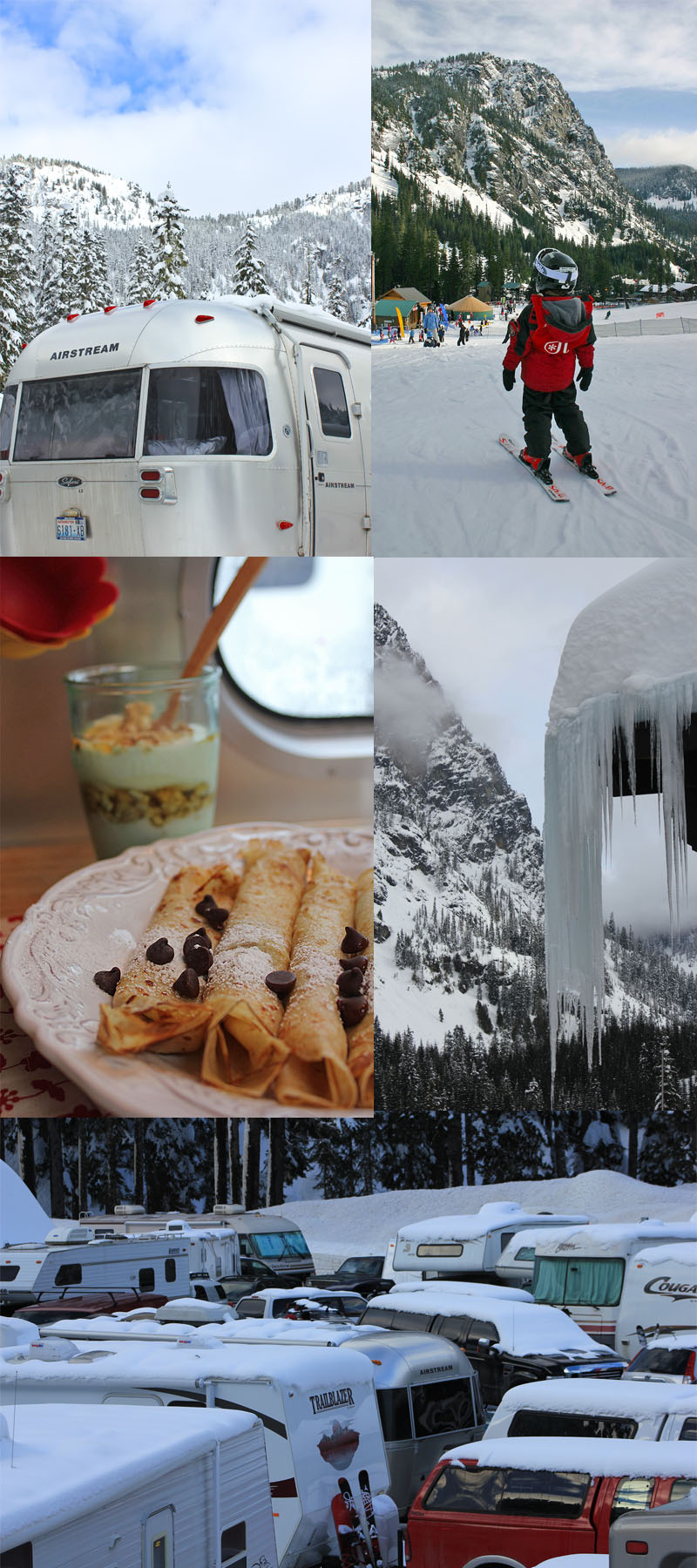 Here we are along the Oregon coast — the views were spectacular and we were really excited to see all of the surfers at Pacific Beach

As we continue along the Oregon coast, we are amazed at the dramatic beauty of the ocean with the huge rocks in the distance.

Taking a cruise through Seaside, OR.  This was a fun town!  We stopped at an arcade and hubby and B played some table hockey.


Tofino, BC.  This camp spot was beautiful.  We were right on the beach and experienced very strong storms with clear skies the next morning.

We did some fishing in Tofino and met some great friends and family of Lance who runs Lance's Sportsfishing Adventures. They brought back some of the most beautiful seafood I have ever seen and I cooked up a feast for them. We all had such a fun time.

We will never forget the wildlife we saw on our cruise with Captain Mike of Browning Pass Charters in Tofino, BC.

Back on the mainland, we did some fly fishing with Troutwater Fly Fishing along the Yakima river here in Washington State.

Golfing at SunCountry was such a pleasure.  This is truly a hidden gem and the RV spots are huge and full service.

Chuckwagon rides at Suncadia's harvest festival was a treat for B as well as visiting the neighbor's horses in Roslyn, WA

Heading up to our favorite islands — the San Juan Islands, Orcas to be exact we are very, very excited!  Especially for me since this is the mecca of farm lands.  Of course eggs were on my mind!

Hope everyone is off to a great start to 2012!