You can spend an eternity in the San Juan Islands and it still would not give you enough time to discover everything these magical islands have to offer.  As we continue our spring trips and postings here on J5MM I would like to share with where we were this time, last year :) 
This weekend we are heading to Hood Canal to stay at a really cute RV park called, "Rest a While" where we are hoping to get some clams that I can cook for dinner.  Part 3 of our Olympic Peninsula Loop is also coming soon — hopefully tomorrow!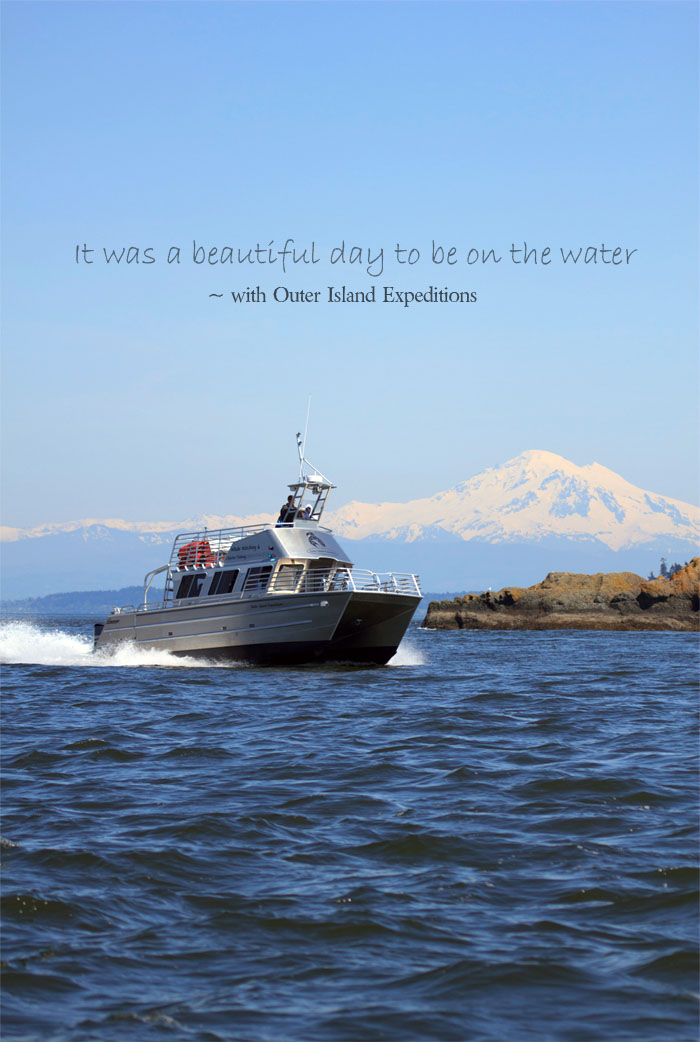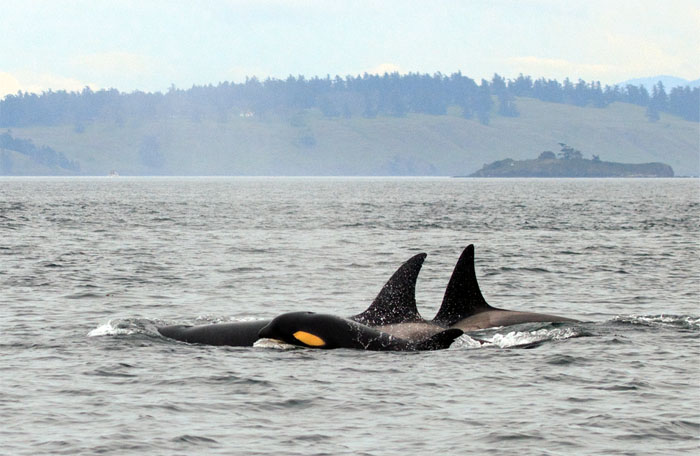 A day never really goes by on Orcas Island without incredible opportunities to experience some of the most spectacular wildlife both on land and on sea.
We felt very lucky to have met Capt. Beau and his crew of Outer Island Expeditions here on Orcas Island.  He was happy to have us along on this beautiful day so we could experience a trip on his new boat, Blackfish II.  I could hardly wait to step aboard.
This boat was fast.
And fun.
We had a fantastic, exhilarating day seeing Orca whales, goats and bighorn sheep on Spieden Island, birds of all species and "cute as a button" seals.
Thank you so much Outer Island Expeditions!  It was a day to remember :)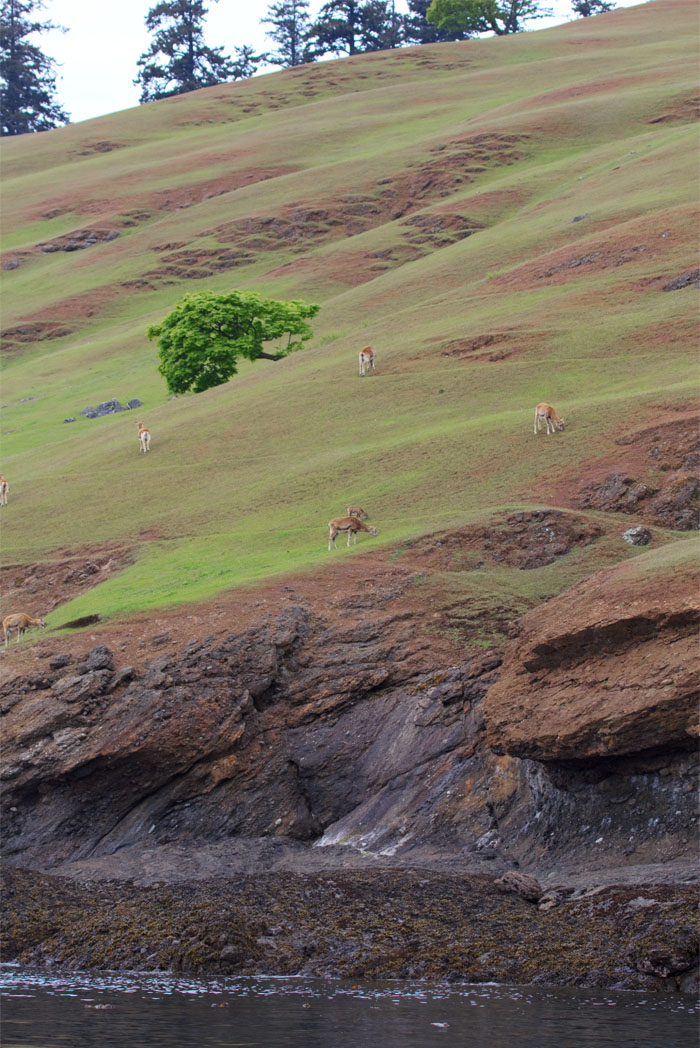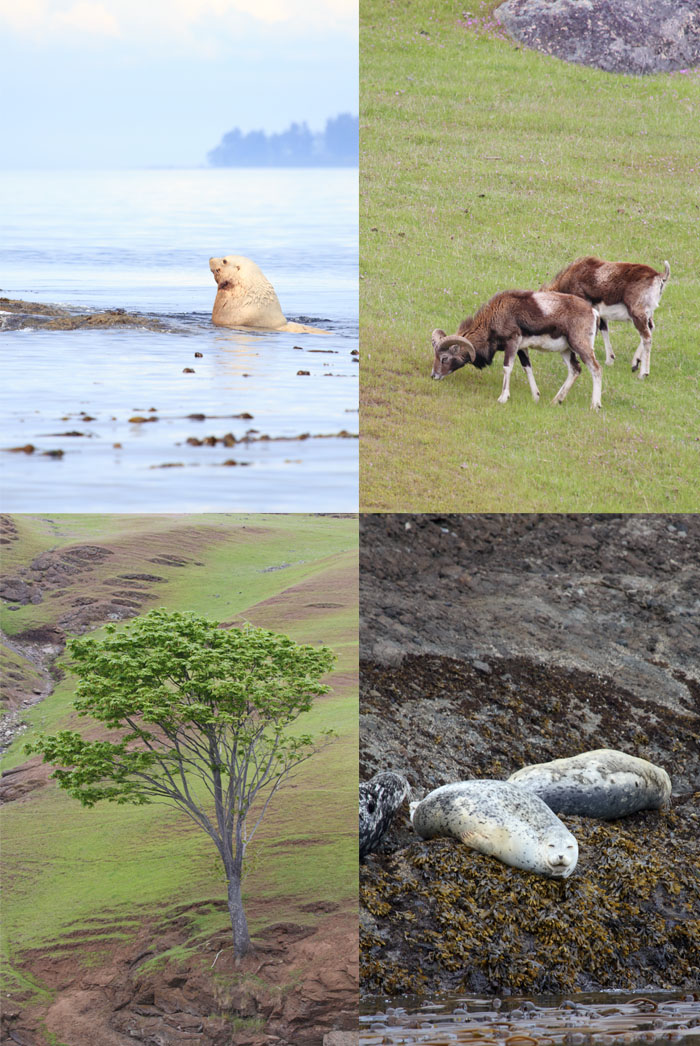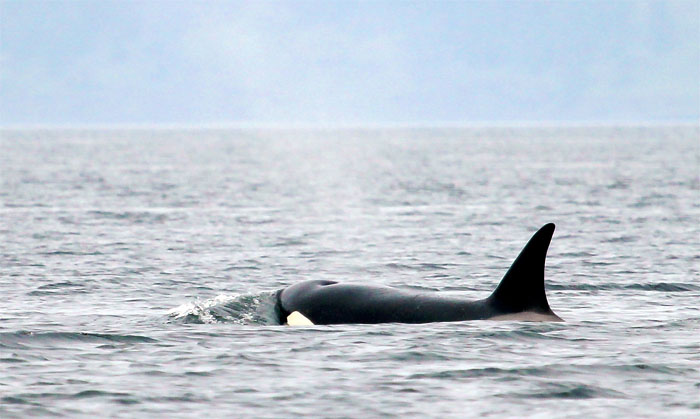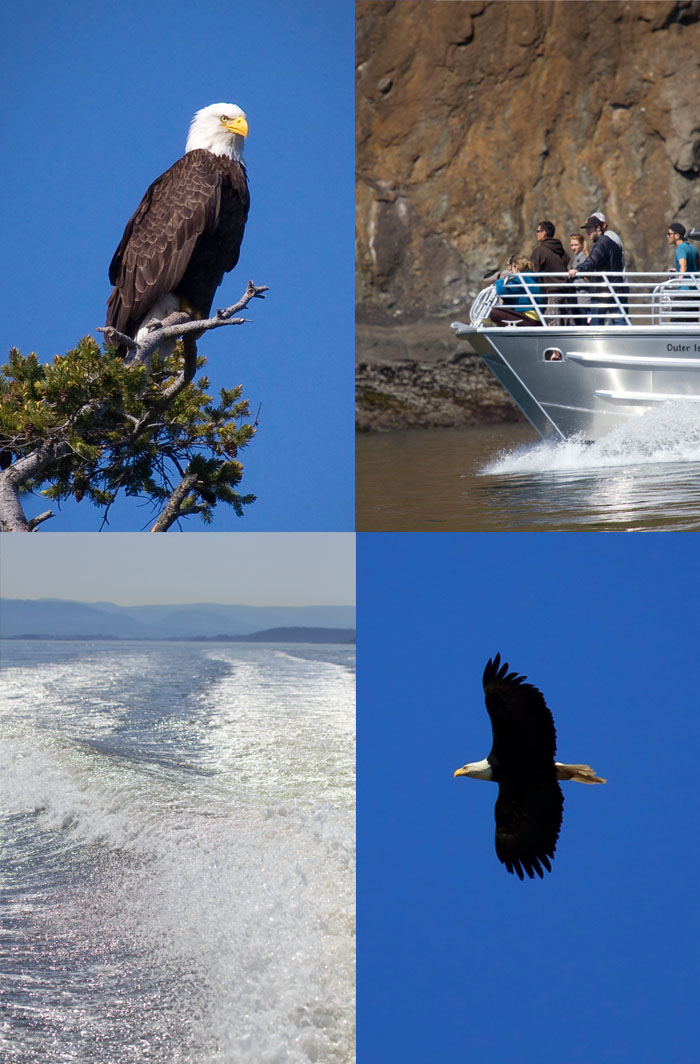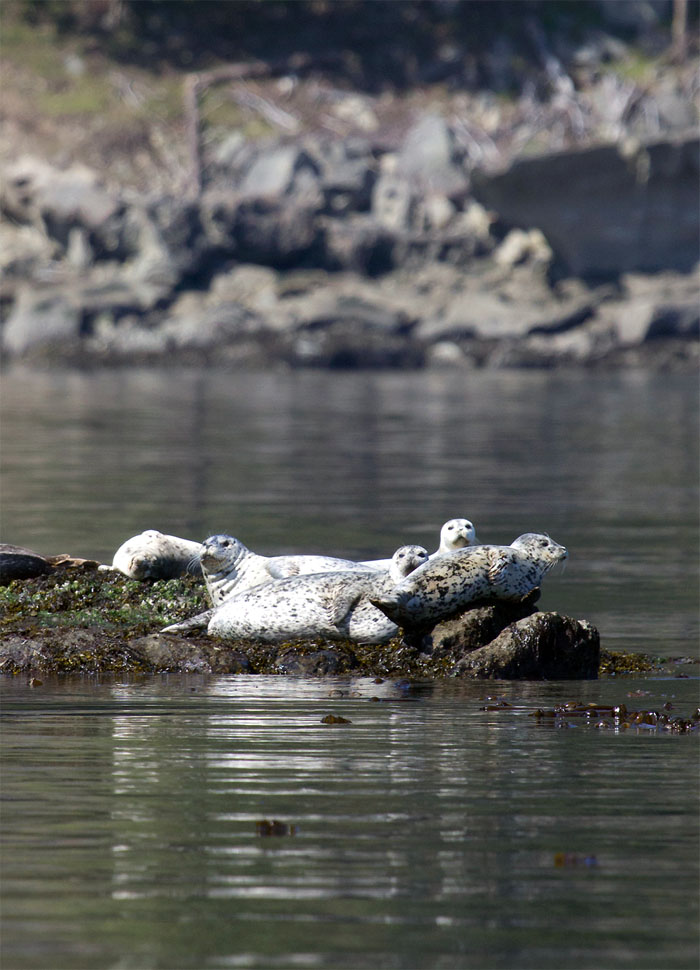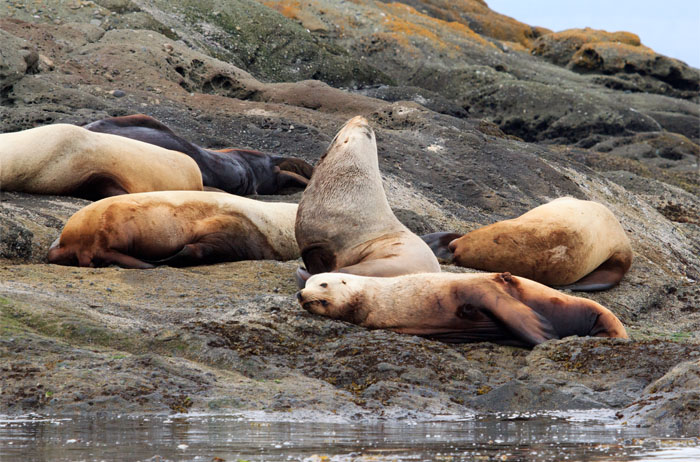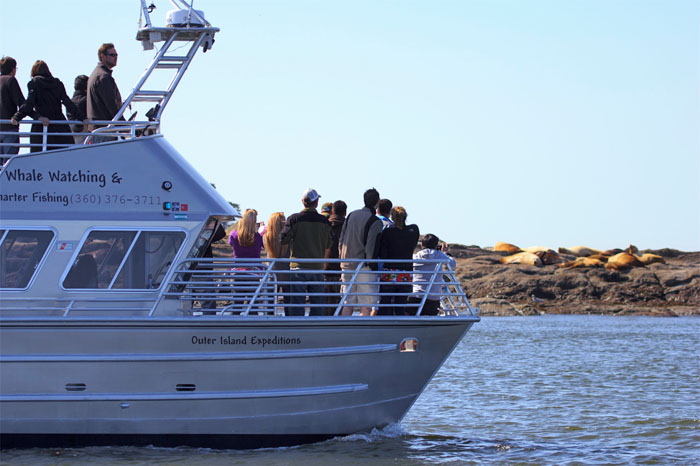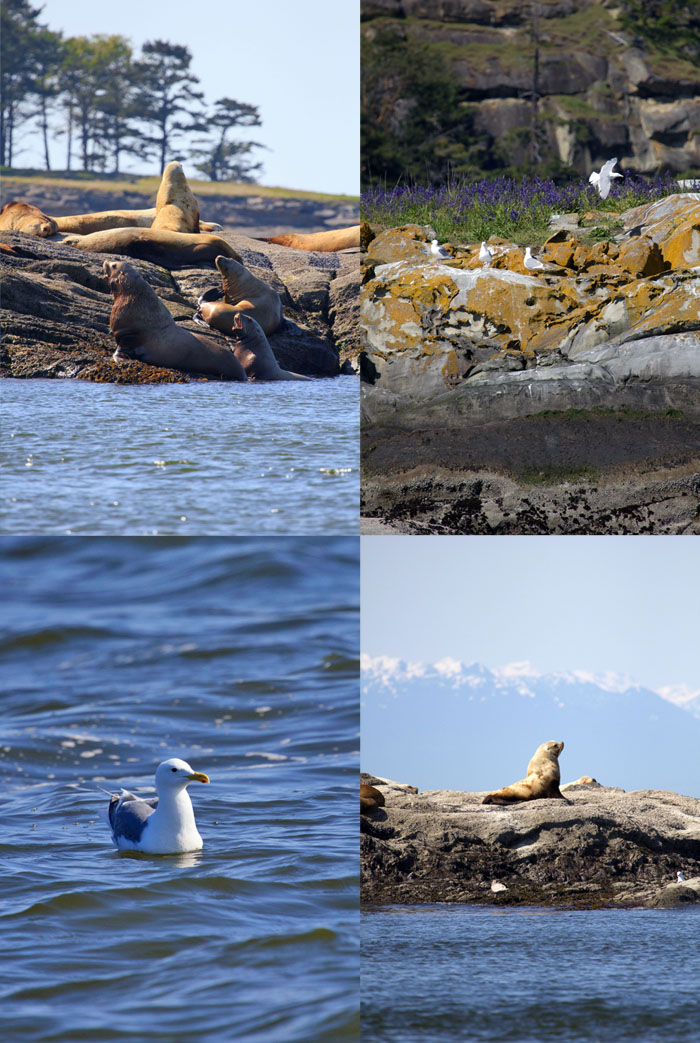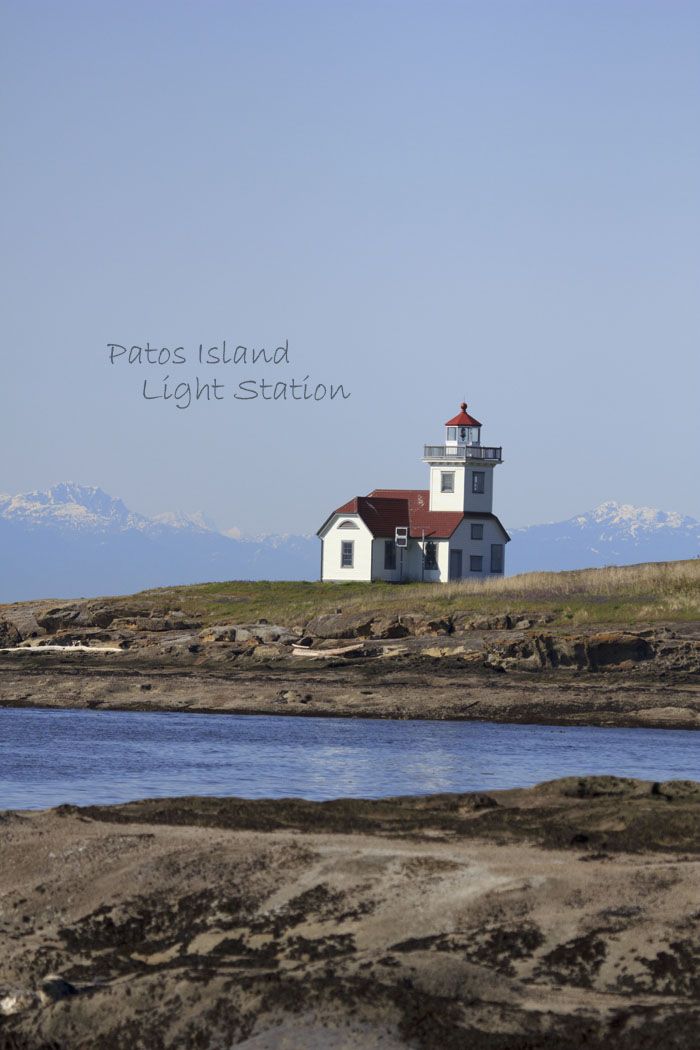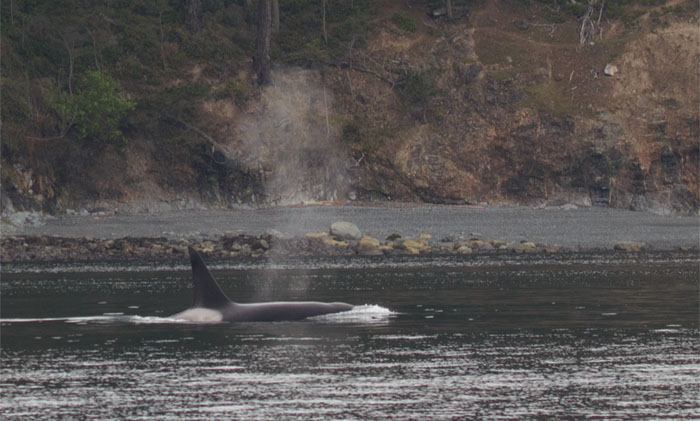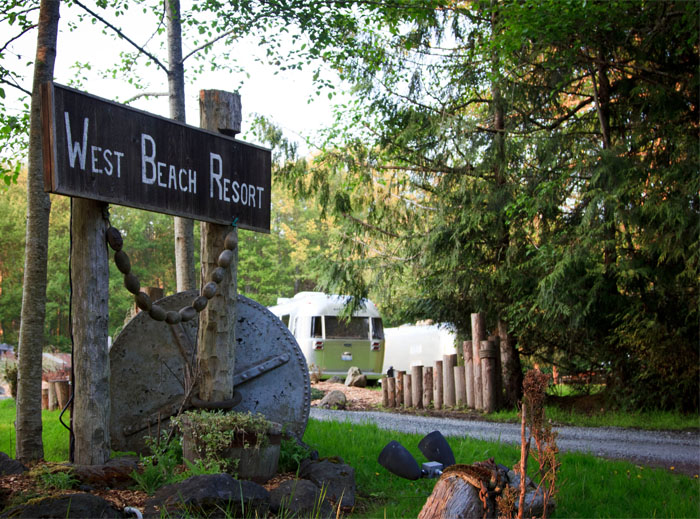 Retreating back to camp after out day on the water, it was time to cook up some clams on the beach.  For weeks and weeks I have had this vision of beach cooking in my mind and finally I was able to make that vision a reality.
On the beach, B made some new friends, hubby started the fire and I started getting our dinner ready by chopping up some garlic.
I chopped it up right there, on my little butcher block on a big log.
It was a beautiful experience to be able to cook in that way.  In that element.
We loved it.
You should try it, if you haven't already :)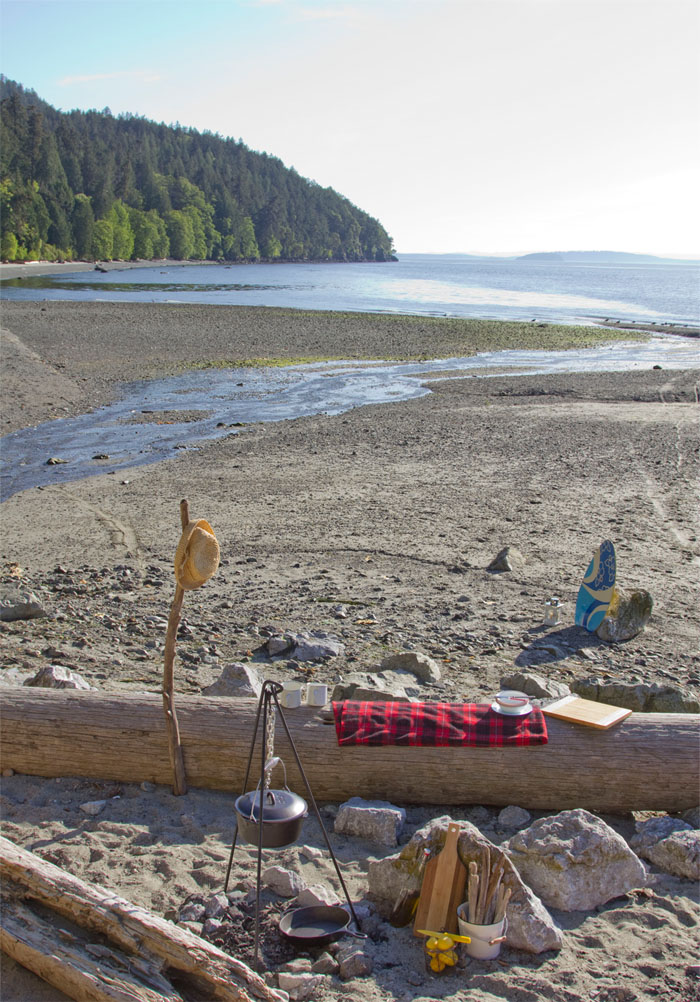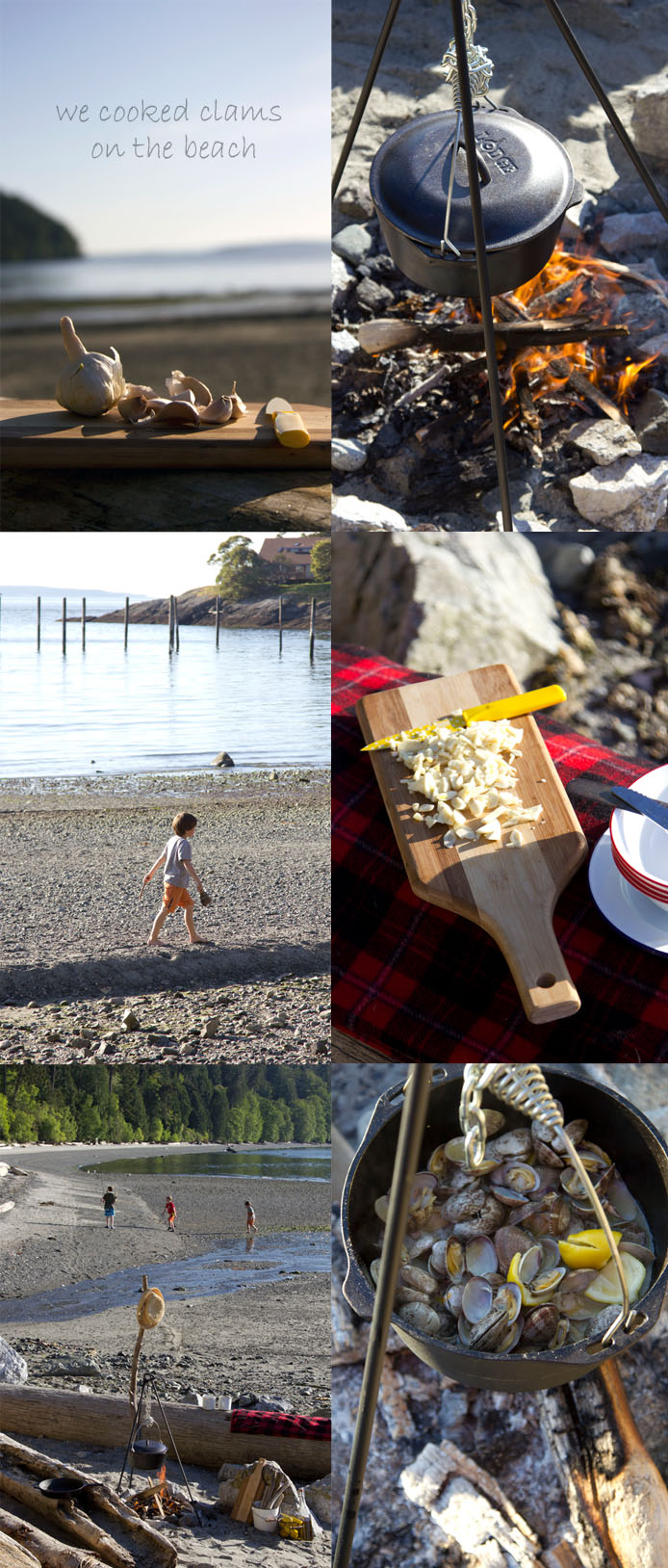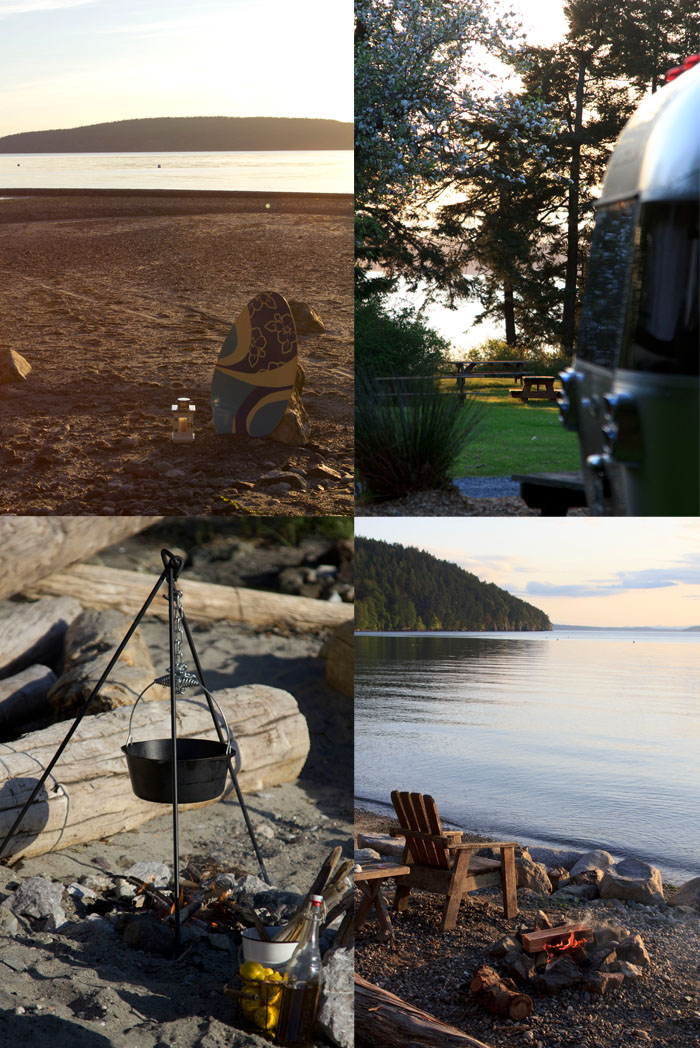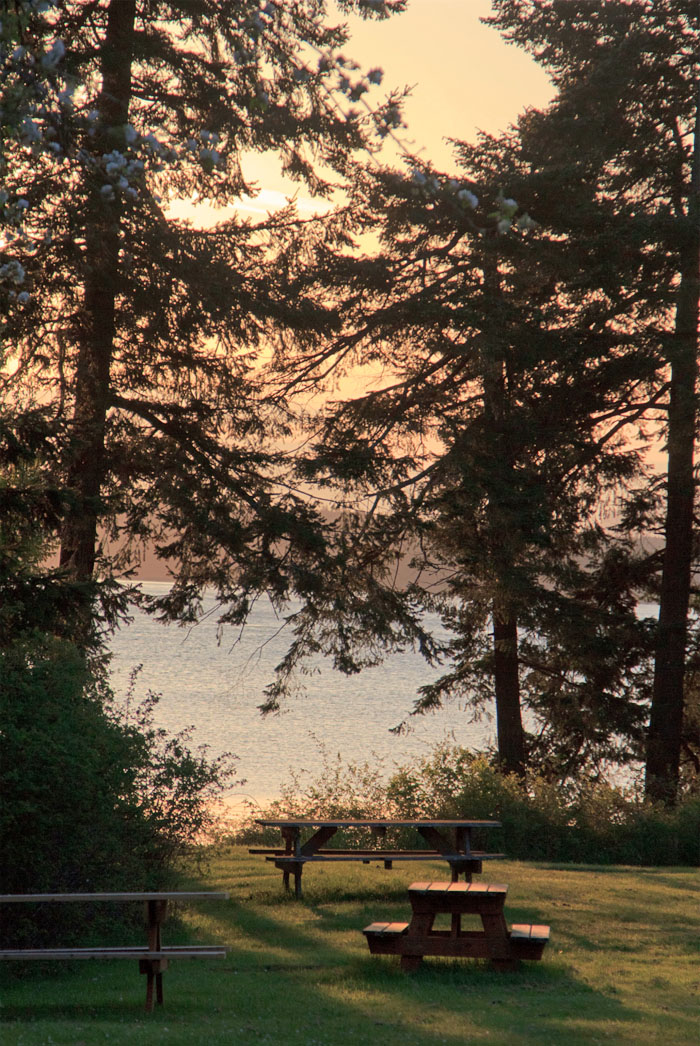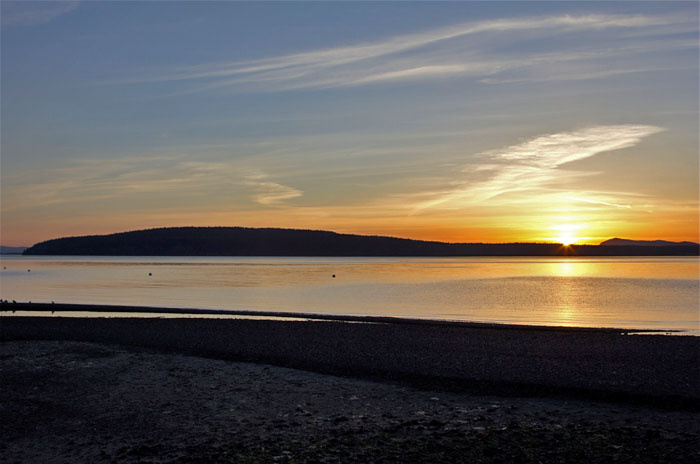 I took all of those photos ♥  You can see more of the pictures I have taken here at MonicaBennett.com