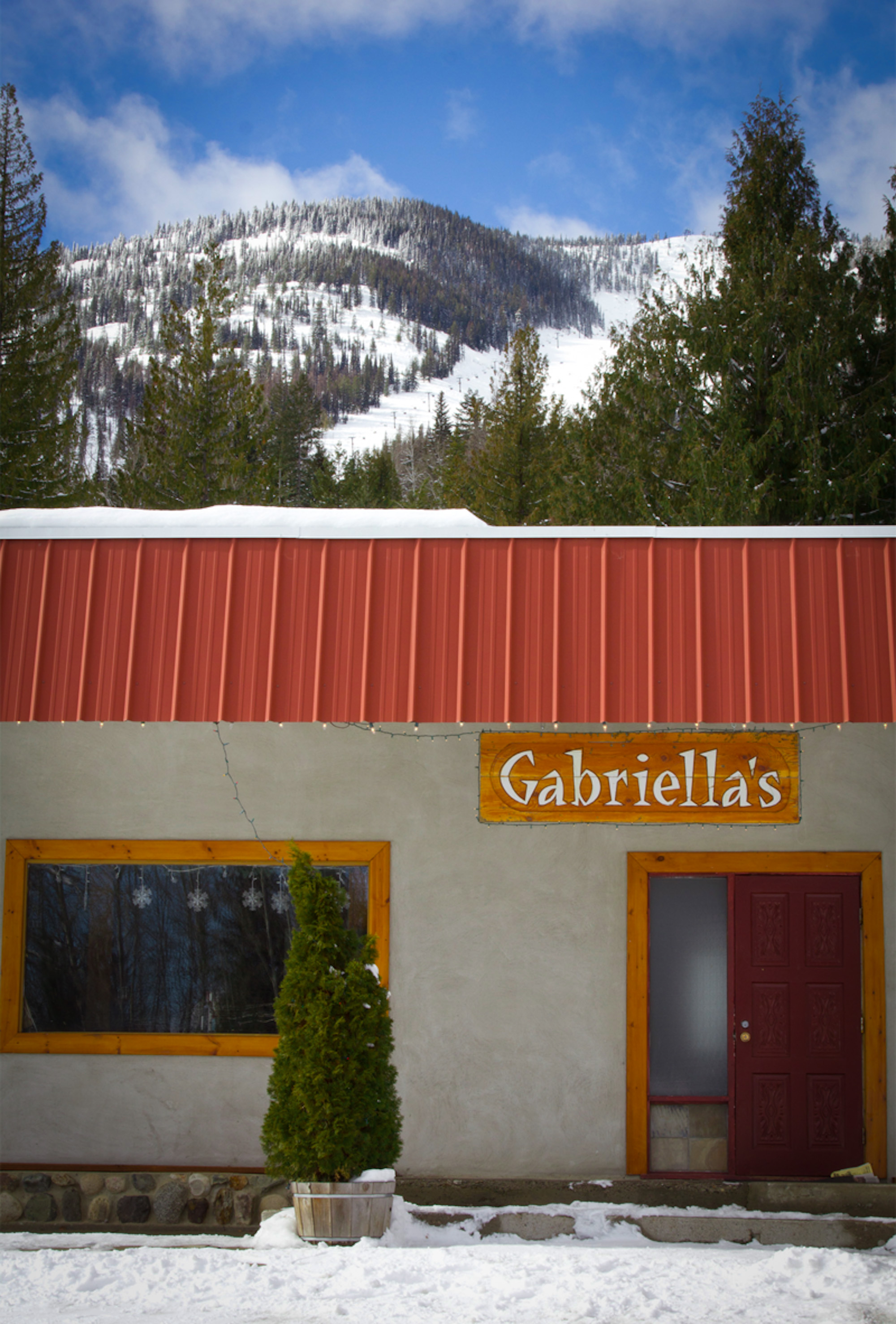 If Italian fare is on your mind while on holiday at Red Mountain then this is the place for you!  After a huge day of powder sking with Big Red Cats, our photographers Kenny Blum and Matt Small were hungry!  We could hardly wait to bring them to Gabriella's!
On this particular evening we had the "Trip around Italy," five course meal enjoying flavors from the savory fava bean soup and incredible seafood linguine to the decadent tiramisu all while warming up by the fireplace.
Thank you Gabriella and Roxy and everyone at Gabriellas, it was a night we will never forget!!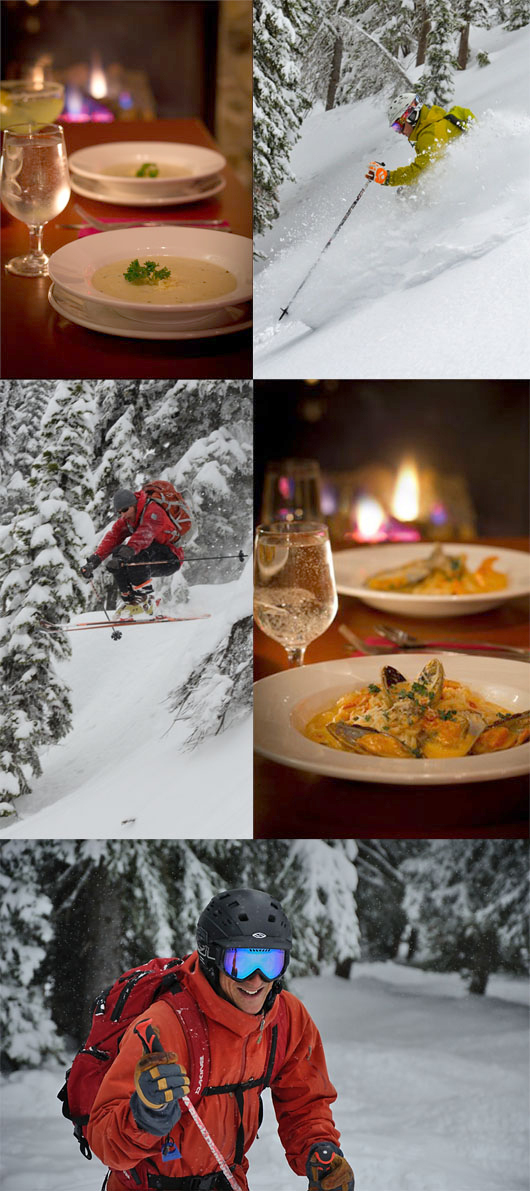 10 reasons to choose Big Red Cats for your cat skiing adventure:
Safety – qualified guides, and exceeding industry operating standards, as one of only a few operations to have a full time snow safety team, as well as two or three guides in the cat
Huge and varied terrain – how many cat skiing/boarding operations ski/ride 360 degrees off of 8 peaks?
Separate trips for experts, advanced, and intermediate skiers and riders – this means that you generally ski with people going at the same speed: experts get the super steeps, pillows and cliffs they enjoy, while intermediates can cruise along in bowls and spaced trees, without performance anxiety
Small-group option for 3:1 guest to guide ratio
Big Red Cats is one of the largest cat ski operations in the world, with the terrain, safety program, and maintenance to back that up.  Where else do they regularly run three cats, sometimes four, plus a 5th backup?
Super fast cats – PB300's are the best in the business.  More skiing, no waiting around, and they go all the way to the top!
Unmatched accommodation choice – choose from super quality five star condos to cheap hostels, or our social lodge options with other cat skiers.
Access – easy to get to from Spokane (two hours). Fly into Castlegar (30 minutes) or Kelowna (3.5 hours) – just minutes from Red Mountain to the snowcats on Big Red Cats' shuttle bus, or self-drive.
Flexibility – book one day, six days, or alternate with resort skiing.  Because you're staying right at a world-class ski resort, you can mix your cat skiing with resort days, have some group members cat ski while others are at the resort
Great value – Big Red Cats has the best price and quality mix, and they DO provide rain checks and resort options, so you're guaranteed to ski or ride.
Call Big Red Cats and book your skiing adventure today!!

Special thanks to Matt Small for the action ski shots :)
Stay tuned . . . more posts to come!!