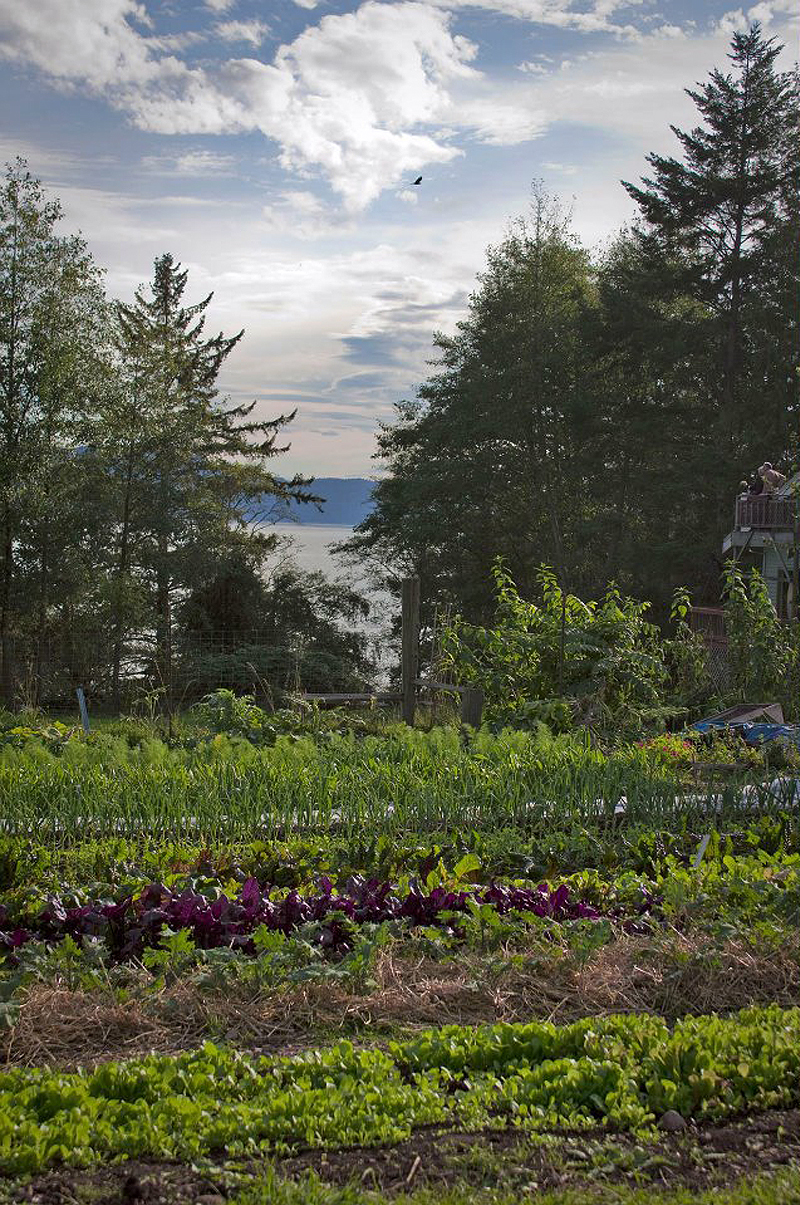 Could you ever imagine a more peaceful place on earth?  This is the garden at Doe Bay on Orcas Island.  Our Airstream is very nearby and one morning B and I awoke to the most beautiful sound.  The sound that we heard was angelic in nature and it was very distant.  We were curious so we decided to go for a walk and see where it was coming from.
We approached this sign . . .
The music was coming from here.  From the garden.  They play beautiful music for their vegetables and flowers. Everyone was happy here and the sun was shining.  We were warm.  Happy.  Relaxed.
B was in awe with the Black Star hens . . .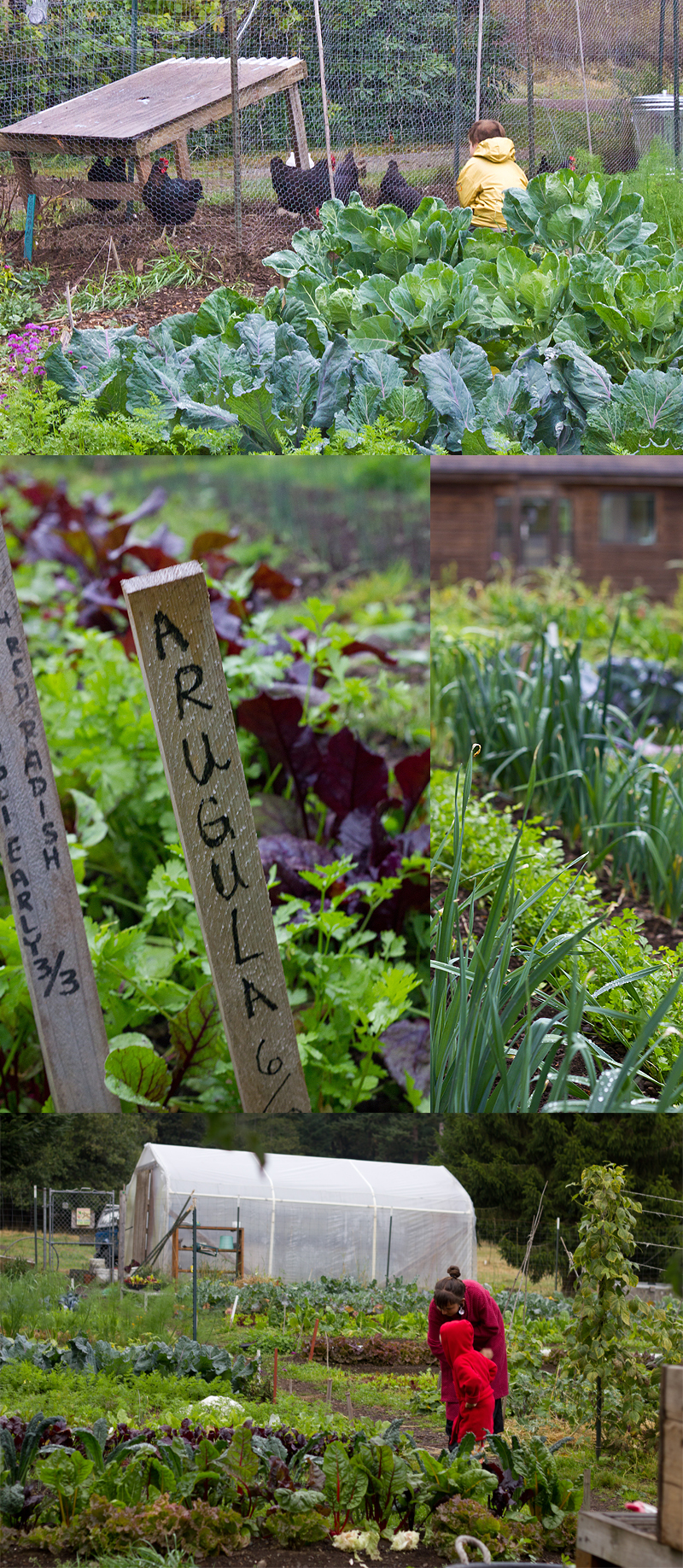 Every single little baby sprout is meticuloulsy taken care of here.  Every.  Little.  One.

Heather is a wealth of knowledge when it comes to gardening and taking care of the hens.  She has taught B how to collect the eggs and keep track of them as well as givng me some great pointers to use in my own garden come next summer (can hardly wait!).

I have died and gone to tomato Heaven.  Really.  Truly.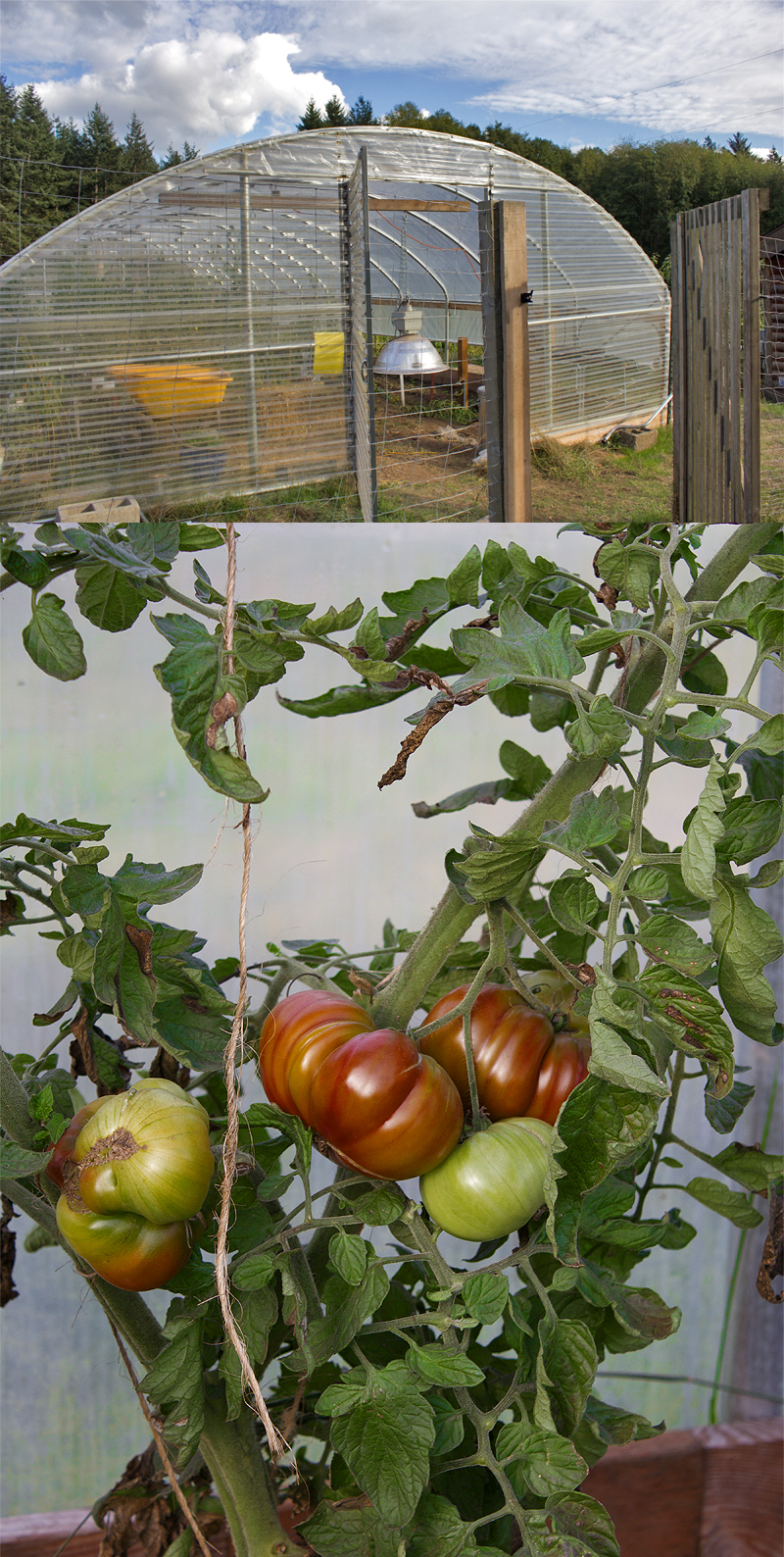 Peace on earth.