---
Def:
v.,  Virtual Camping:
Where half-a-dozen campgrounds are located within two hours driving distance of one's home and 20 square miles of each other giving one the opportunity to relocate to another campground within a short distance to experience a totally new venue.
---
Here in the Pacific Northwest, we are gifted with many exploration opportunities with our mountains, rivers, streams, lakes, sounds, islands and oceans. 90 minutes from downtown Seattle, the upper Kittitas Valley and Wenatchee National Forest is one such destination with over a half-a-dozen "knock your socks off " campground  venues within ballpark distances of each other.
We start our journey climbing over the always dramatic Snoqualmie Pass.  Up in the mountains we see B's favorite ski runs still spotted with islands of snow and waterfalls are visible everywhere as they flow into swollen rivers from the glacier like snow pack received over the past winter. As we cruise down the leeward and eastern side, the clouds dissipate and the sun welcomes us to Central Washington.
Just before reaching Roslyn (famous for the filming location of Northern Exposure), we pull off Interstate 90 onto Golf Course Road which leads us to to our first Virtual Camping destination:  SunCountry Golf & RV.  From there your campground opportunities for exploration are endless.
Yakima river, Wish Poosh, Red Mountain, Salmon La Sac, Lake Cle Elum, Cle Elum River as well as the outskirts of Roslyn.

Activities within our 20 square miles include world class fly fishing, river and lake kayaking, hiking, mountain biking, mushroom hunting, award winning wineries and restaurants, horseback riding and of course, beautiful Suncadia, Washington's premiere destination resort.  Here are a few pictures from dinner we had at Swiftwater Cellars which is located within beautiful Suncadia.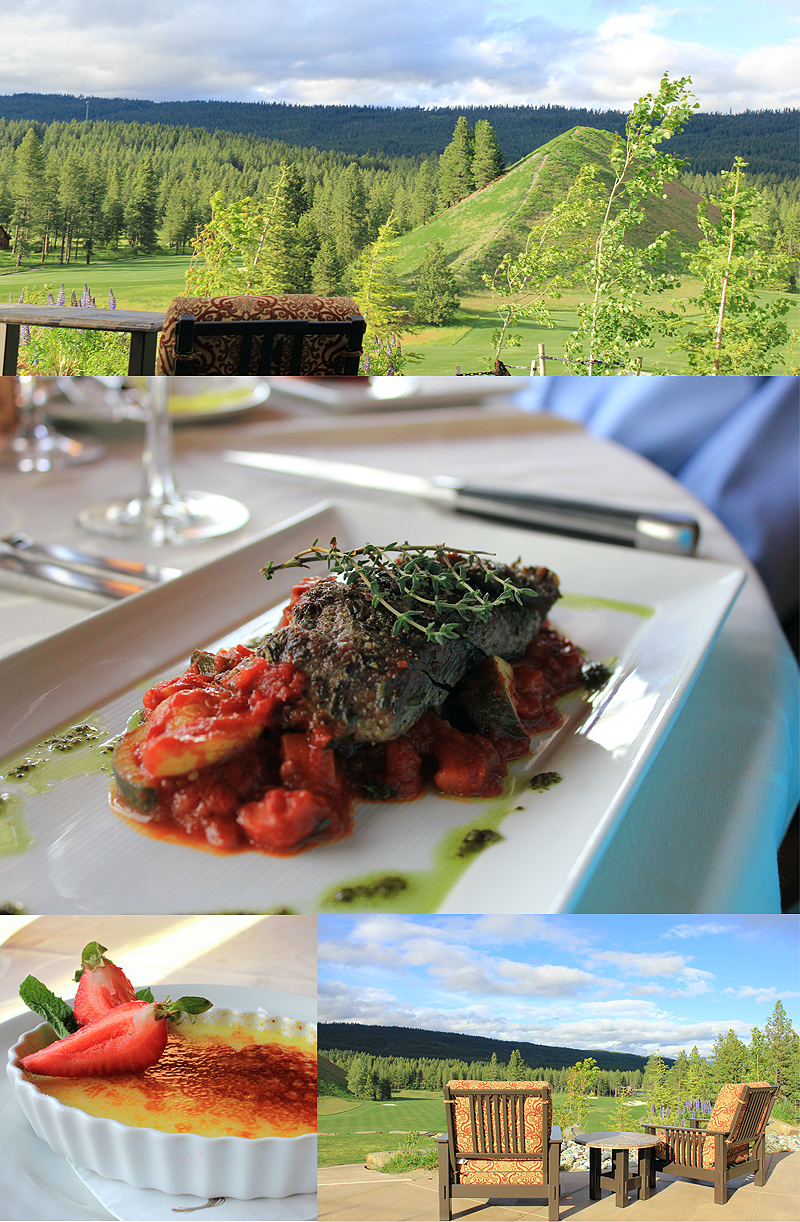 Please click here for more photos our Airstreaming adventures
All of these campsites enjoy completely unique views, and experiences all within 20 square miles.  The relocation from one campground to the next is seamless and quick — virtual in nature.
The Wenatchee National Forest alpine wilderness is as spectacular as the Oregon Coast or the San Juan Islands as it is different.  You can easily spend a summer exploring the wonders of this virtual paradise.
Save fuel, time and resources:  "Go Virtual Camping."