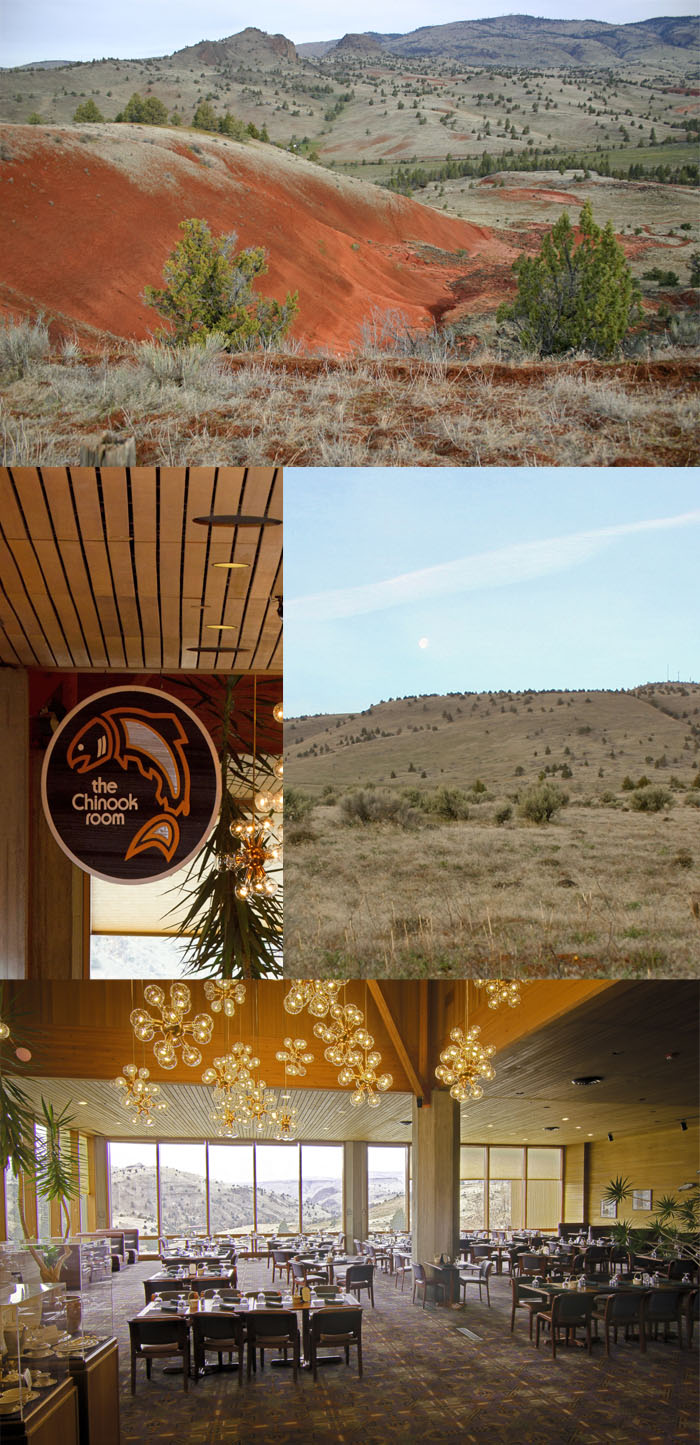 "I just don't feel like cooking tonight," I mentioned to hubby as we headed back down from the mountain (it was another beautiful hike that day).
I had plenty of delicious fresh goodies in the fridge, but tonight I wanted to do something different.  I wanted to go and see the Chinook Room located in the Lodge where I have heard from many guests here at Kahneeta that it is the place to go for incredibly delicious cuisine.
Apparently it is so good there that people drive all the way from Portland and beyond to enjoy the gourmet fare.
Boy were they right.
We enjoyed perfectly cooked salmon with hollandaise sauce, tender lamb (B's favorite),  flaky elk empanadas (yes, elk — my first time ever trying it and it was delicious!) and thinly sliced venison that was topped with the most incredible berry sauce I had ever tasted.  The combination of all the flavors were perfect and everything was cooked to absolute perfection and served, once again, but a smiling face from our sweet hostess.
No wonder everyone is always so happy here and smiling.
It really is such a wonderful place to be — beautiful landscapes and amazing cuisine.
Bon appetit!