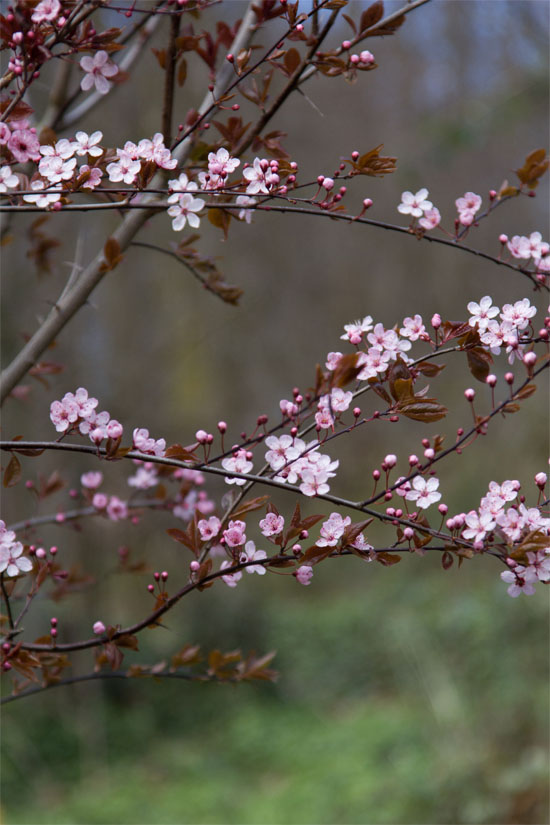 It was probably one of the nicest weekends we have had here in Seattle in a very long time. The sun was shining, the birds were singing and just in general, the feeling in the air was one of happiness and excitement. Happiness because the sun felt so good on our skin and excitement for the beautiful weather ahead of us.
We spent this weekend at home spring cleaning. The Airstream needed a good bath after all of our winter skiing adventures and our poor garden that has been neglected over the winter needed some serious tending to.
As we all worked around the house I knew that soon enough there would be a call for lunch. Hubby was washing the Airstream, B was helping me plant some culinary herbs in the garden and hours had passed since breakfast.
I had my CSA box from Full Circle in the Airstream's fridge and I was very excited about it. Inside of it I was greeted with the most beautiful bunch of carrots I had ever seen. In the box were also some red potatoes, crisp green beans and oranges. All of the necessary ingredients to create a really delicious potato salad were right there in my box.
A simple salad that really took no time and as we discovered, gets much better with time.

B has been waiting for this day now for quite some time since he saw me bring a mossy looking basket home. He knew that he would be helping me plant some culinary herbs in it so that we can take it along with us on our travel adventures. There is nothing more rewarding to me in the kitchen than being able to use fresh herbs that I have grown and now, with this basket — I will always have them with me on our trips.
After we planted the herbs in the basket, we ventured into the garden. B dug nice big holes for the rest of the herbs and planted them himself. We also planted radish seeds – about six different varieties, carrots and beets.
We are ready for summer :)

"Mommy, this is so much fun," B said looking up at me and smiling.
My heart was melting. I was so happy that he was really enjoying himself. To me, I think, it is so wonderful to teach your children how simple it is to grow their own food.  From one tiny seed come so many good things.
"We should play some music for the seeds mommy, like they did at Doe Bay. Do you remember?" he asked . . .
"Of course I remember." I smiled looking down at him.
What a beautiful day it was.
I don't think I will ever forget it.  I am sure of that.


And the salad?  I must say, it was the perfect lunch on such a beautiful day . . .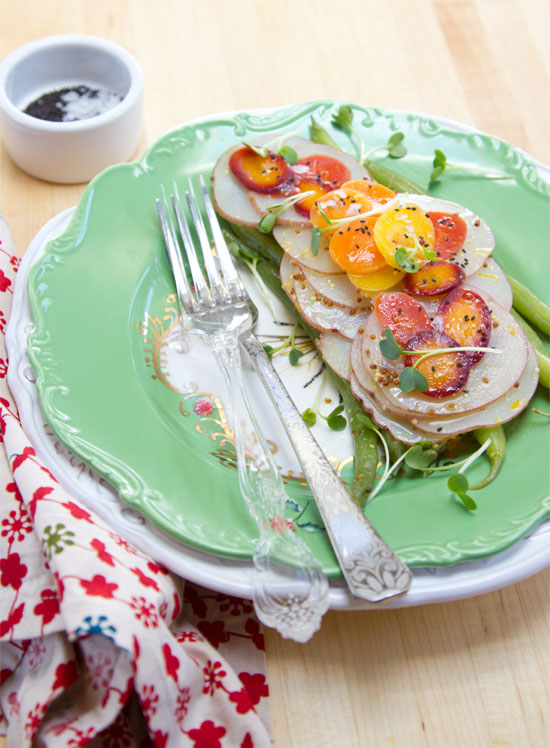 . . . and we also enjoyed it for dinner alongside some chicken and apple sausages.  I simply sauteed the salad until the potatoes turned a nice golden brown color and turned crispy — and the carrots?  I think they were even better.
It was delicious!