This was our last stop during our Oregon Coast trip last year and I can honestly tell you, from the bottom of my heart — Jetty Fishery is a true hidden gem.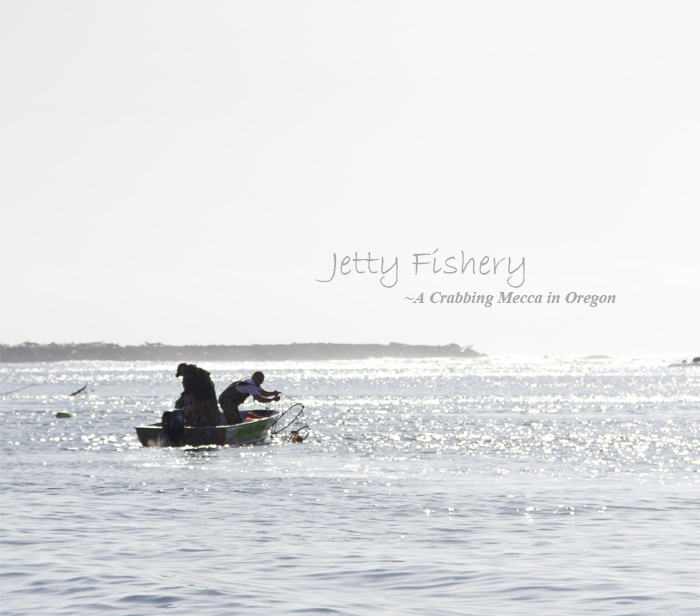 After our beautiful day that we spent at the beach we headed north on Hwy 101 and arrived at Jetty Fishery.
We could not believe our eyes.
To us, we just discovered a hidden gem and probably one of the most perfect spots that we had ever been to with our Airstream. The spots here come with full hookups, are covered with grass and come with amazing scenic views of Nehalem Bay.
It could not have been more of a perfect place for us to be.
"Monica, you should visit Toni out at Buck Bay Shellfish in Olga. You can pull live oysters, clams, local dungeness crab and island salmon straight from her tanks and coolers and if you wish, shuck them right there while looking out over the bay from where they came." suggested my friend Jon Kobayashi, General Manager for The Outlook Inn and New Leaf Cafe.
I would like to say, I am very happy that he did because here at Buck Bay Shellfish Farm I had a life changing moment.  You see, I would have never considered myself one to seek out oysters but rather "tolerate" them when the opportunity to experience them presented itself.
But now, things are different for me.  I am obsessed with them.  You can ask hubby.  It's a problem.
When we made our visit to Buck Bay Shellfish farm here on Orcas Island the concept that my mother taught me when I was little about cooking and keeping things simple and fresh, well, that concept rang very true  here.  Oysters pulled straight out of the clear blue waters of the Salish Sea arrived on my plate and only with a squeeze of lime.  That is it.
Simplicity at its best.
In addition to steaming Buck Bay's clams on the beach over an open fire, I also made a very delicious non fussy soup (I used my immersion blender).  Once the soup was finished I took a medium sized sauce pan and added 1 tablespoon of butter over medium high heat and let it melt upon which time I tossed in one pound of clams with a sprinkling of garlic powder, covered the lid and in less than two minutes they were open.  I then poured the clams and all of the wonderful juices into the soup.  This was amazingly easy and very flavorful.  The orange you see garnishing the soup is chili oil.  If you don't know about chili oil, it is very (very) hot.

There are Al and Mark digging for clams :)  Mark is third generation here at Buck Bay and with Toni runs the farm.  Here he is showing me a huge bucket full of fresh clams!  From this bucket came my clams for the soup as well as the clams I used for dinner on the beach.  Al is a great guy who really made me laugh :)  He's been helping Mark and Toni harvest shellfish for quite some time.  He has lived in many different places but has settled on Orcas Island because, "It just felt right being here."
That is a feeling I have come to know very well :)
Here is Toni and in the bottom left photo she is holding her prized possessions that I am finding very hard to live without.  Farm fresh, organic hen eggs and duck eggs as well.  In addition to your seafood you can pick up these beautiful eggs!!  If you haven't had the pleasure of enjoying a duck egg, Doe Bay Cafe on island does an amazing Duck Egg Poached in Olive Oil (scroll down for the picture in the link) atop Cheesy Grits for breakfast.  It is to die for!!
Roasted spring garlic from the Orcas Island Farmer's Market spread on toasted multi-grain bread and topped with cherry tomatoes.  I should say not to forget your crunchy and flaky sea salt :)  Those little black seeds are basil seeds.  I love them.  When they touch anything wet they form a membrane around themselves and they become interesting to chew on.
Baby clams :)  So cute, wouldn't you agree?  Did you know it takes up to two to three years for these little babies to become full grown?  Even then, it may take longer.  These little babies arrive much smaller than this and they are called clam seeds.  They are then buried in the muddy sand when the tide is out and the top of the clam bed is then covered with a long sheet of flexible netting.  The netting helps keep all of the hungry seagulls and other wildlife away from them keeping them safe.

~ Mark securing the netting which covers the clam beds
Here a piece of wood from a harvested clam bed is being removed.  The wood served its purpose as a barrier so the clams would not be able to escape by digging deep.  Mark told me that once he put a handful of baby clams down on the muddy sand, walked away for a split second and when he returned, they were all gone!!  Deep down in the thick muddy sand they went quickly burring themselves.  "They are very, very fast Monica!" he told me as he laughed.

Become a master oyster shucker – Toni will teach you how :)
Thank you for the memories Buck Bay Shellfish Farm :) xoxo