The week before last, the Seattle area was greeted with a record breaking snowfall. This meant no school and no work.
We. Were. Stuck.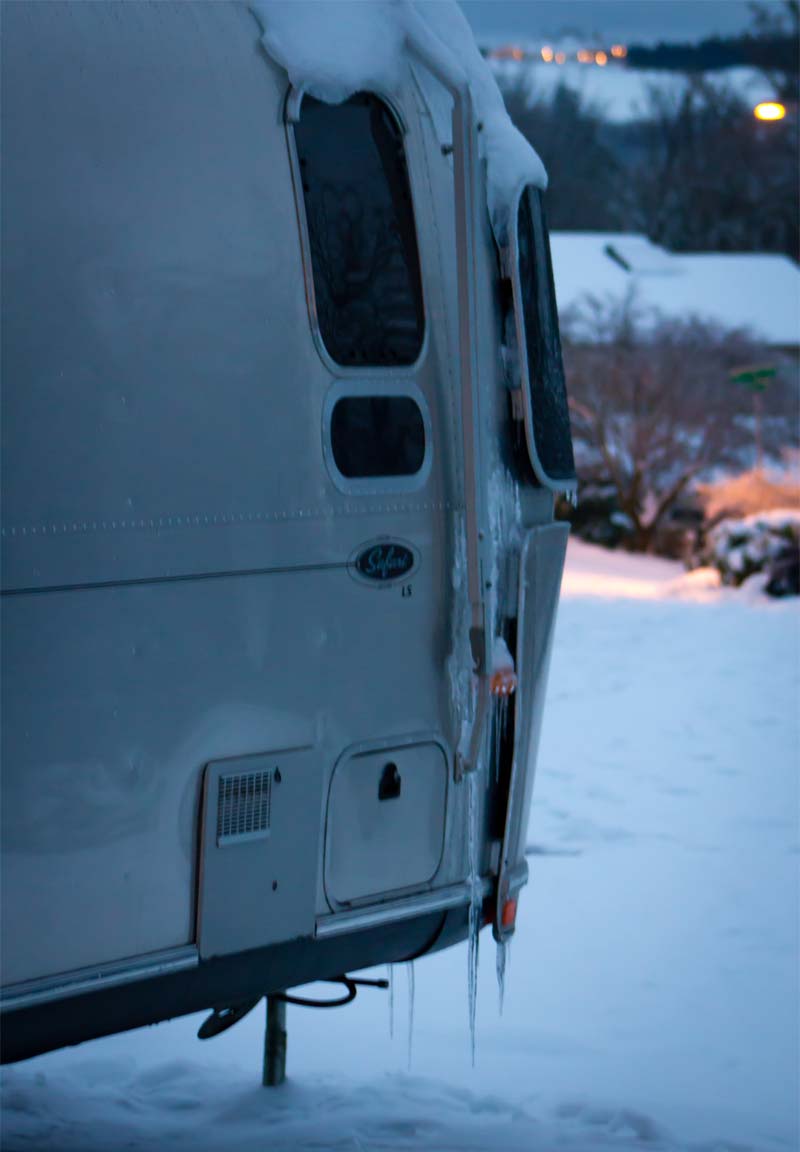 But that was okay. Actually, it was good!
It is times like this when the best memories are made, I think. B and I went through scrapbooks and photos rekindling our memories of the past. We played board games and we baked bread.
Oh the bread. It was delicious.
Today I sit in my Airstream as I type this. The snow is gone and B is back in school. But I still have that bread we baked.  It is a buckwheat loaf with seeds and honey.  If you like a heavy, dense type of bread that is full of natural earthy flavors, this is the recipe for you.  It freezes very well and when you toast it the flavors deepen, the outside becomes crunchy and the inside is nice and soft.  Did I mentioned how delicious it was?  You can find the recipe here if you like.
I'm enjoying my lunch this afternoon in my Airstream. It is our bread with a salty ricotta and pepper spread topped with crunchy radishes, green onions, grape tomatoes and some watercress which is nice and peppery. I have drizzled just a tiny bit of olive oil ontop with some crunchy sea salt. I can eat this every day.
I am also in my Airstream because I am planning. I am planning in my mind about our upcoming ski trip hubby, B and I are going on. I have never been on a "cat" skiing adventure before.  As I go through the pictures of hubby's last ski trip I begin to get excited.  Our trip will be a rather lengthy one and I am thinking on how to pack everything, deciding on our meals and putting them into my recipe book and generally making sure we have everything we need. I am a little overwhelmed and think that a list is in order. But not just any list, but rather an on-line list of sorts that I can share with you on how I prepare for these trips of ours. Packing, organizing, planning. Things like that.

In the meantime, I would like to share with you two great articles about Airstreaming and skiing as well as advice about towing in the snow.  These articles are not only a joy to read, but are full of invaluable information.    These articles come from the Airstreamer newsletter.  If you have not yet read it, here is the link.
Also in this newsletter is an article about me and my book. It was my very first interview. I was SO nervous. But I was also SO very, very honored.

As the next few weeks evolve I hope that you will join me in my journey as I get the Airstream ready for our big trip.  I am really excited about it.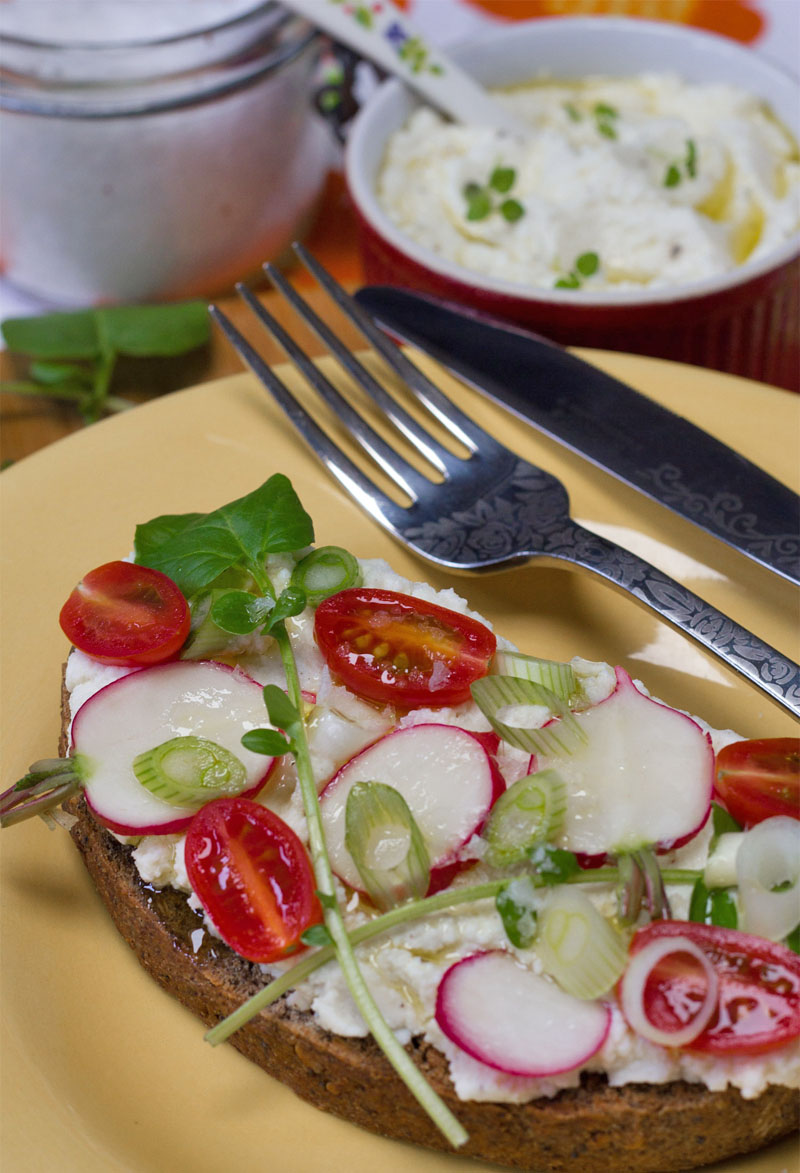 And that ricotta spread?  It was so easy to put together.  Simply take some low fat ricotta and put it in a bowl, mix in (to taste) your salt and plenty of pepper along with a dash of olive oil.  Mix well and spread on your bread of choice and top with whatever veggies you have on hand.  Today I had crispy radishes, grape tomatoes, green onions and watercress.  Finish with a dash of olive oil and crunchy sea salt.  Have you ever tasted Maldon's sea salt? It's my favorite salt for finishing :)