This post is written and beautifully photographed by J5MM  guest writer Matt Small. Check out his site:  MattSmall.com for amazing photography!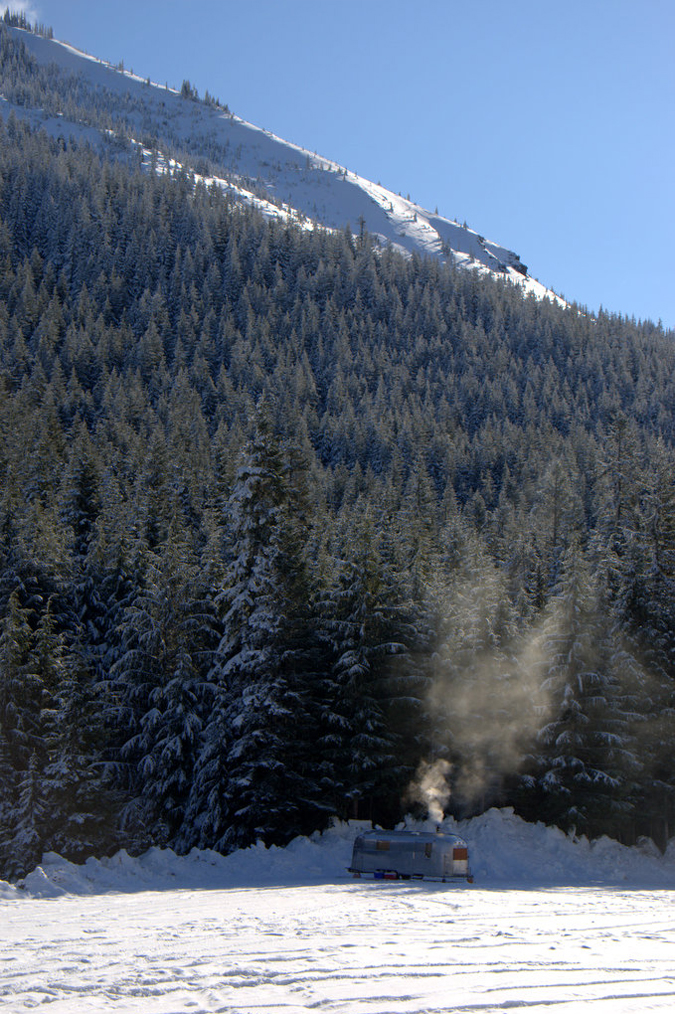 Talk about living the good life.
If you ski or ride at Crystal Mountain here in Washington State with any frequency, you are bound to see a refurbished  26′ 1968 Airstream "Land Yacht," planted firmly in the parking lot with smoke billowing out of its custom chimney.  This is a curious oddity for strangers and a welcoming clubhouse to friends and family of the owners, Nathan and Katie.

Nathan originally bought the Airstream from a fellow ski buddy two years ago and rehabbed it to his liking complete with reclaimed wood and a beautiful, vintage wood burning side stove that came from a metal scrap collector — a true find!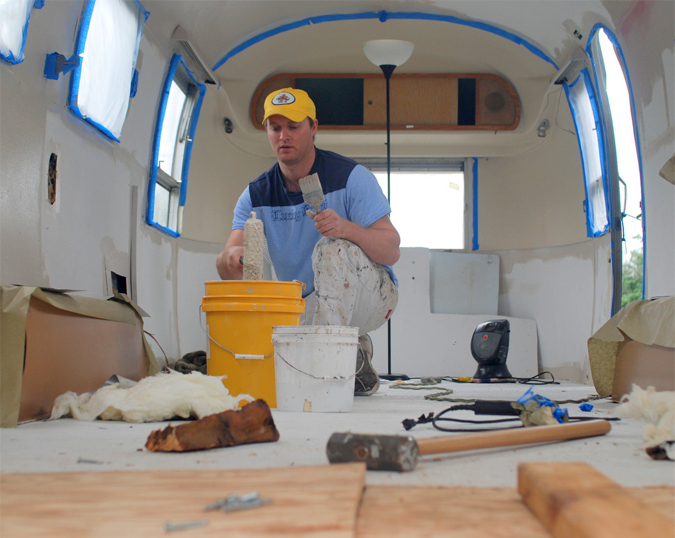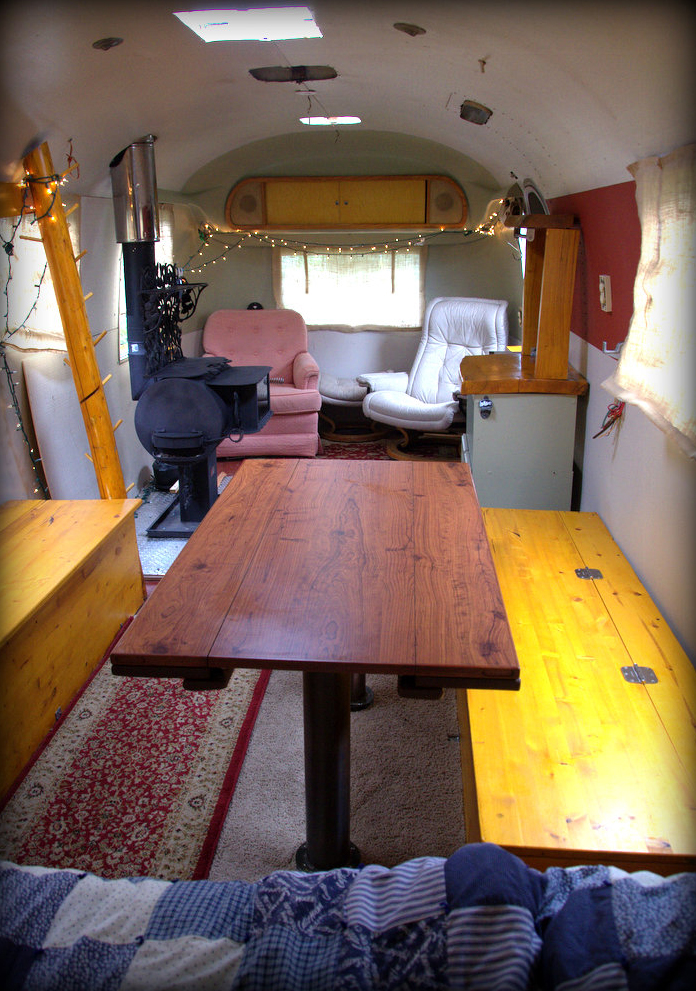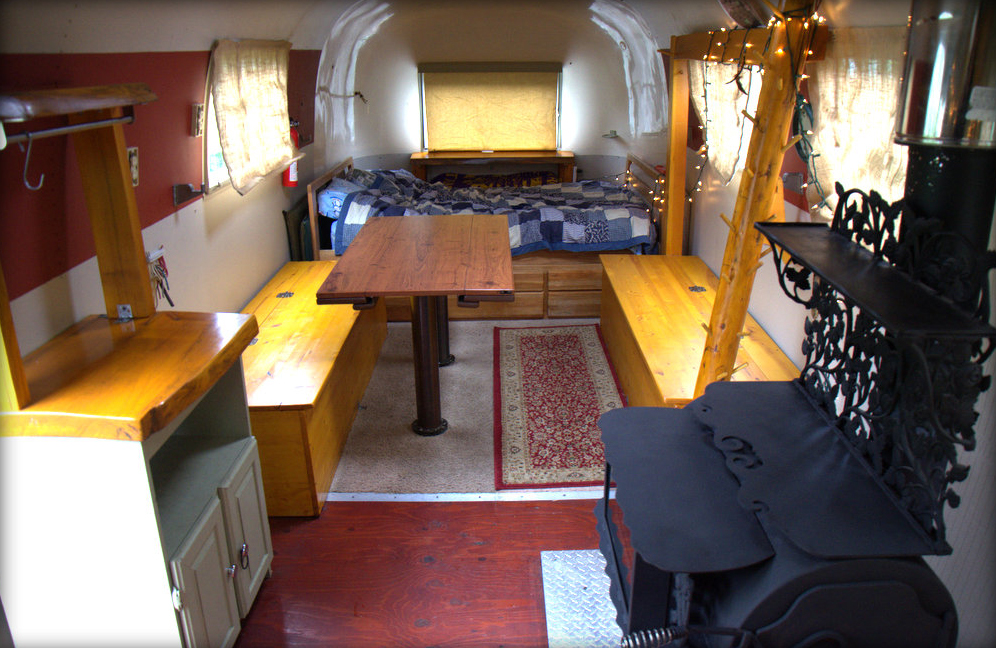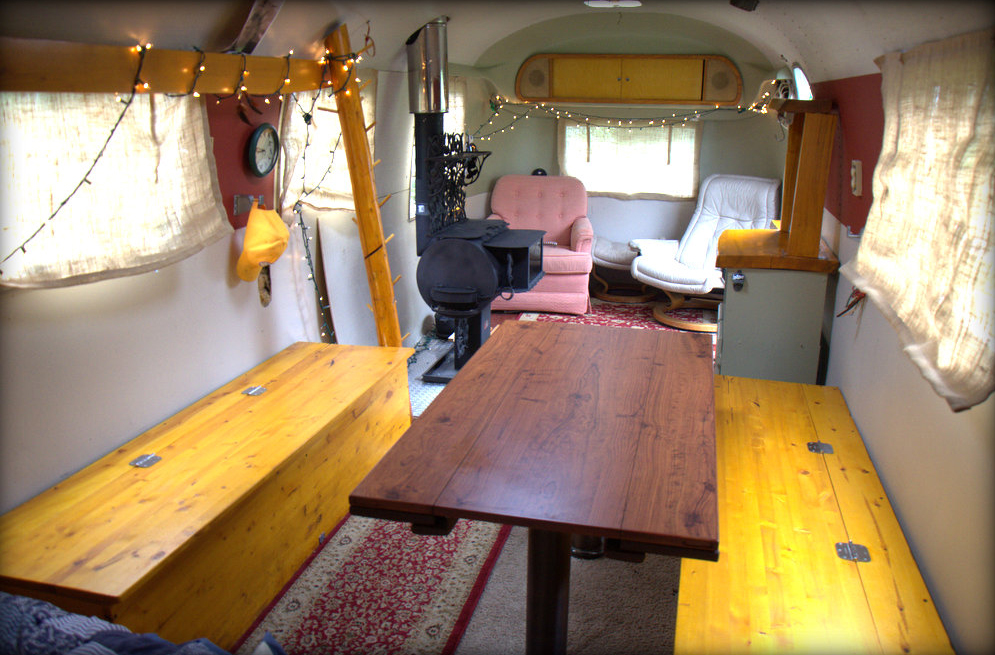 During the winter, Nathan and Katie tow their Airstream to and from suburbia with their 3/4 ton Chevy Silverado where they enjoy their days skiing, riding and hanging with friends while cooking up gourmet meals inside of their cozy Airstream on their efficient wood burning stove.

The engaged couple are always graciously hosting people and their canine friends before, during and after a day on the slopes.
I consider myself lucky to have spent time with a great group of people that congregate in the cozy Airstream as well as on the steeps of Crystal Mountain.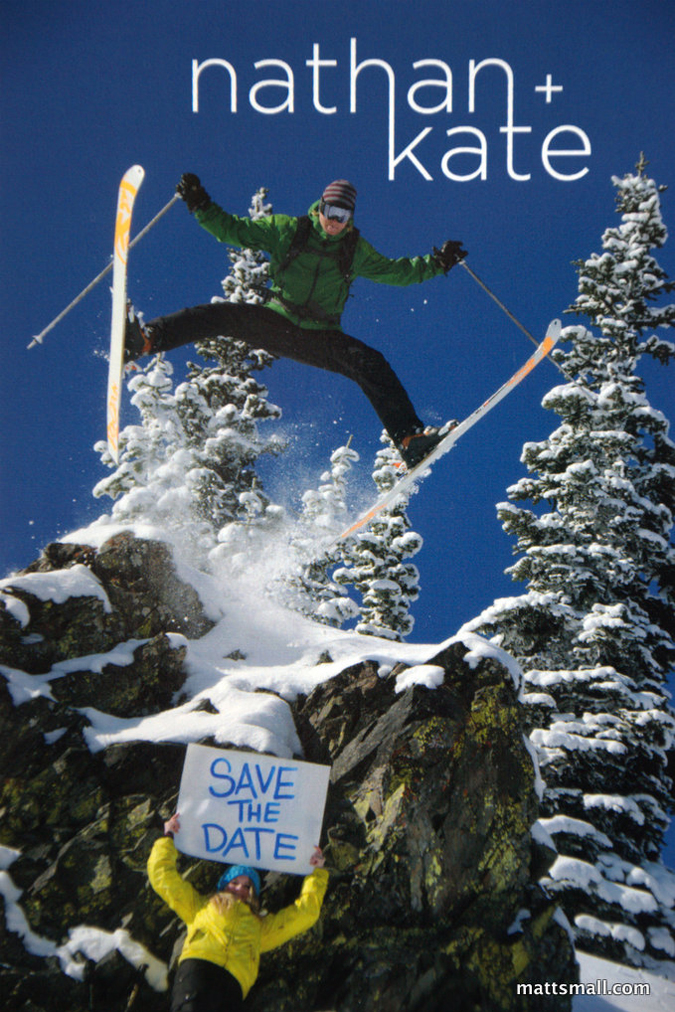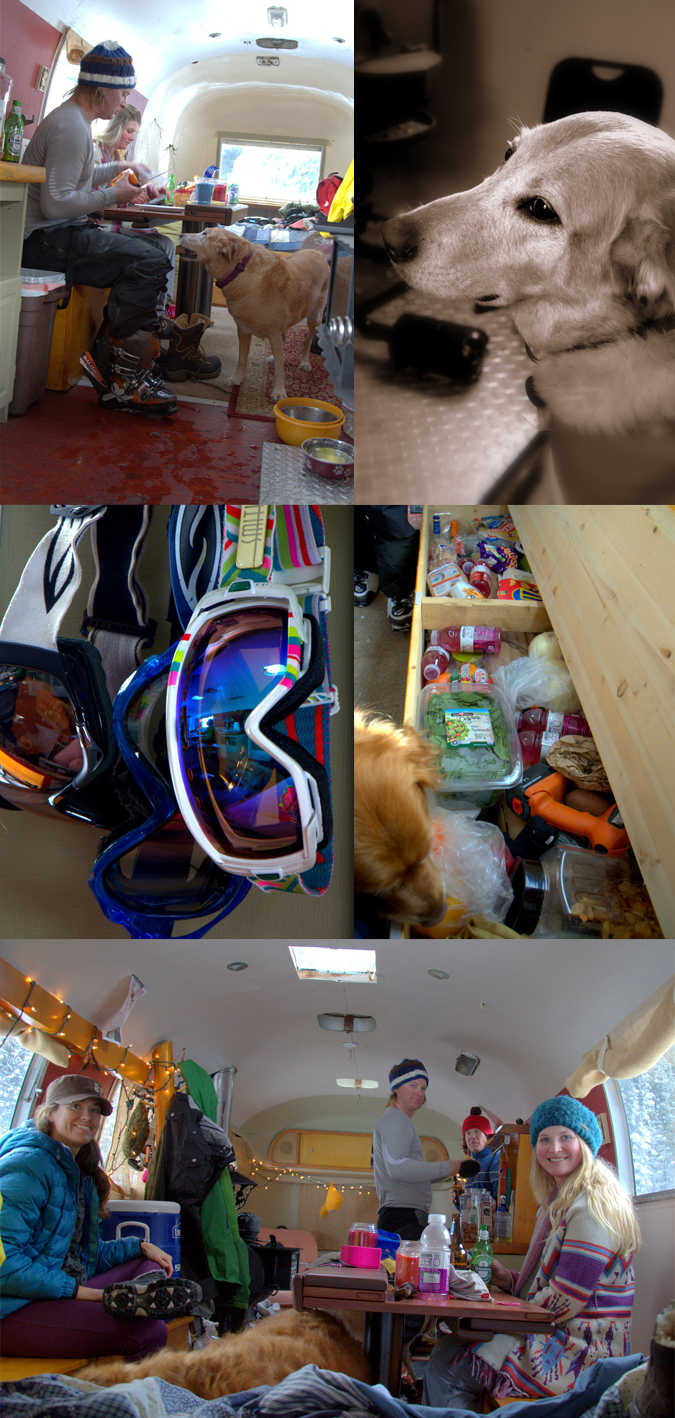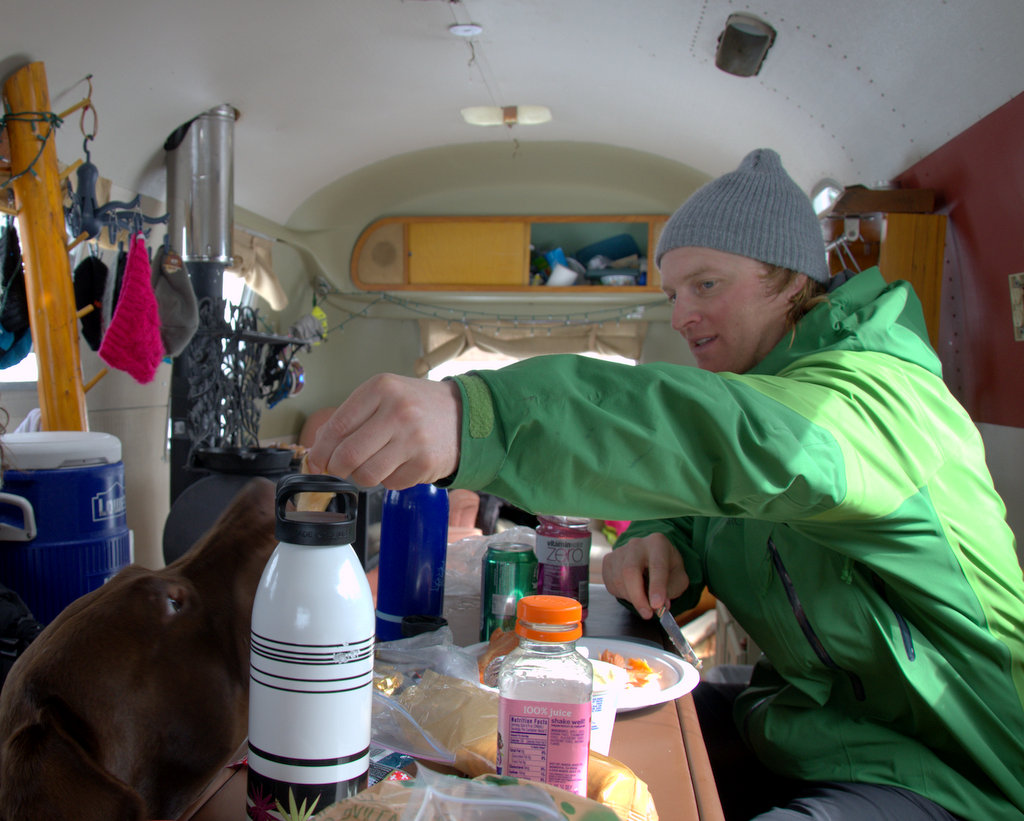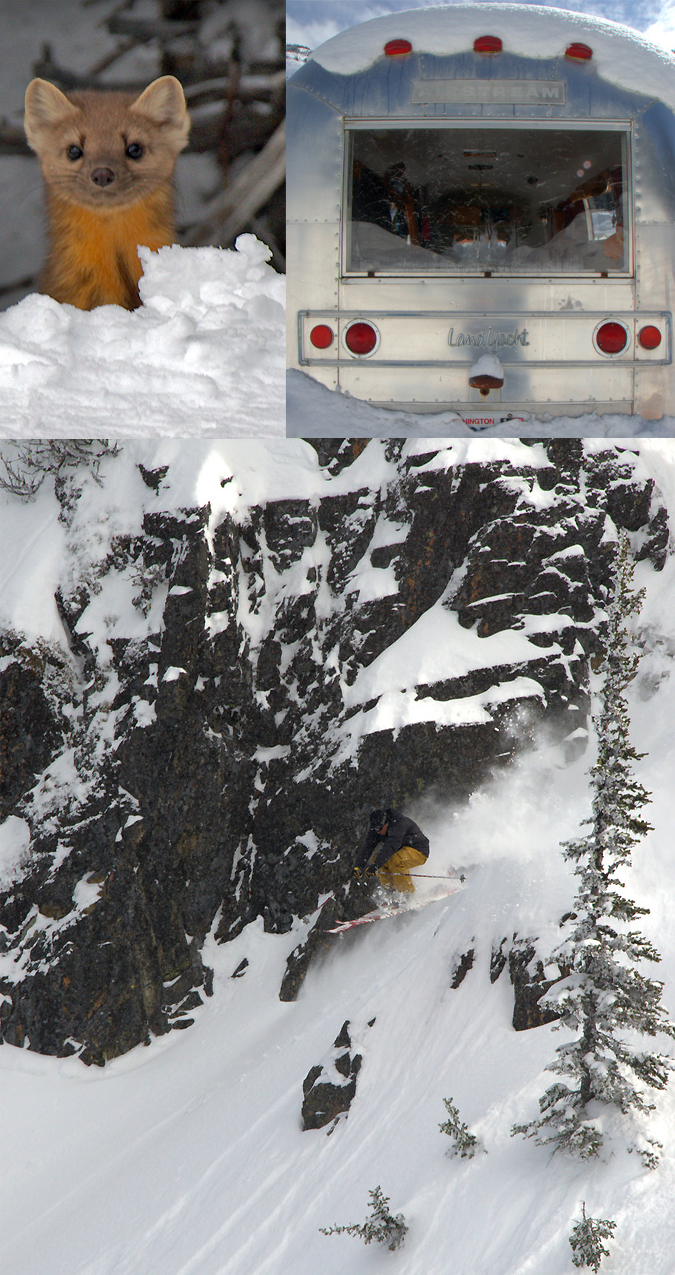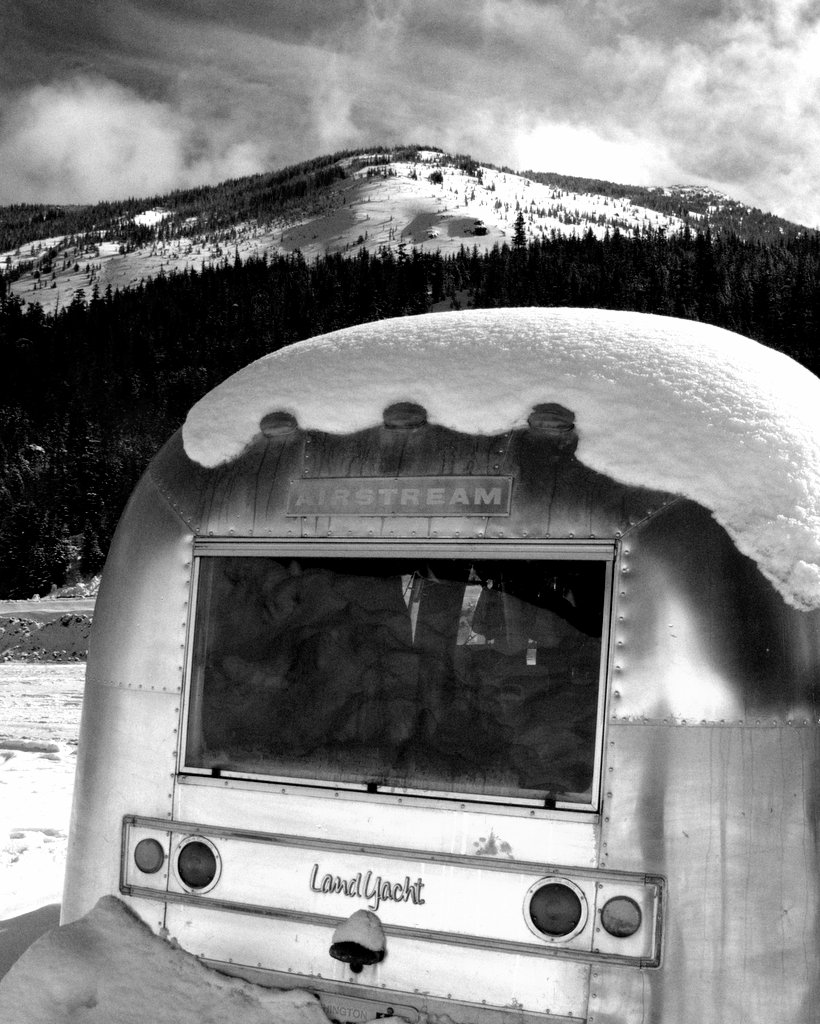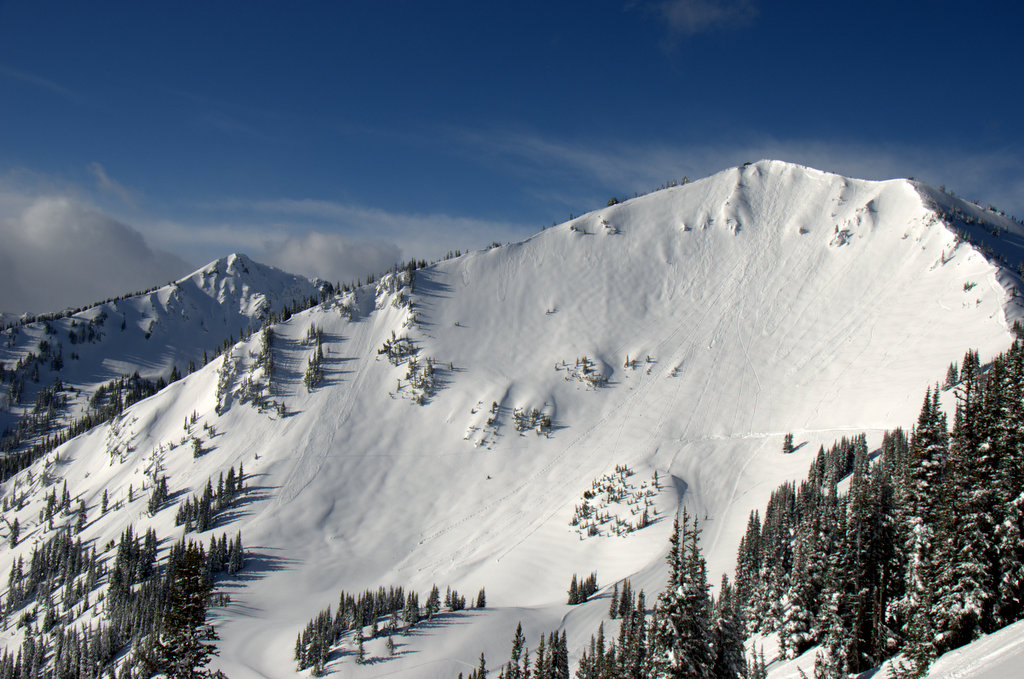 Here at Crystal it is typical to finish off a beautiful day and stop by the Airstream to make yourself comfortable while being handed a cold beer along with a hot and piping meal that Nathan and Katie have prepared.
On the day I took some photographs, Nathan left kalbi chicken thighs coated with basil and garlic along with a stack of smoked pastrami. Beautiful peppers were left to slow cook on the stove top while the gang and I went out and skied some of Crystal's famous March powder.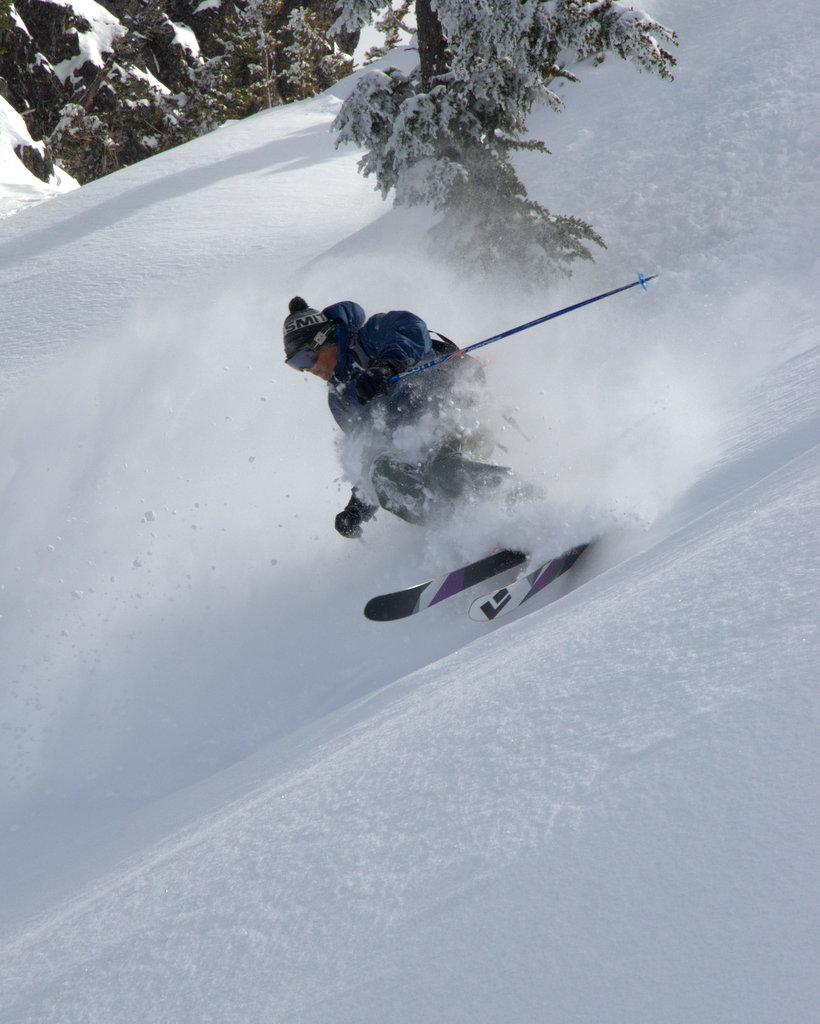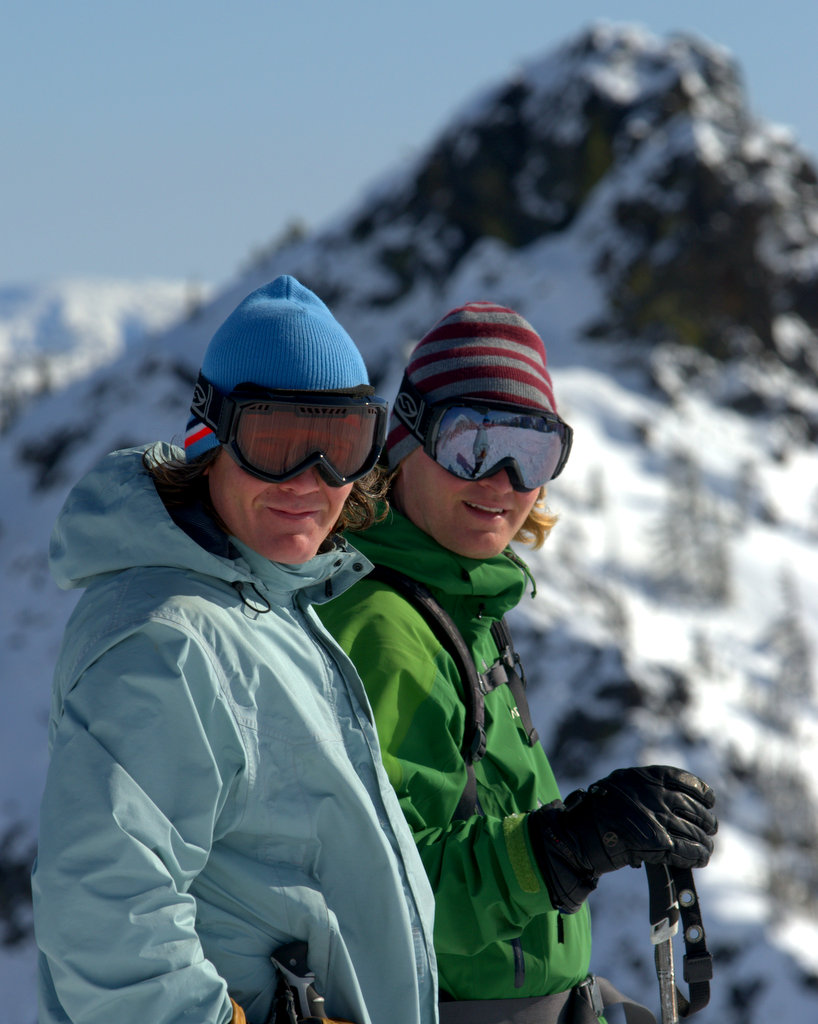 We cheered the day and enjoyed a scrumptious meal together when we came back to the Airstream.
Another great day for the record books!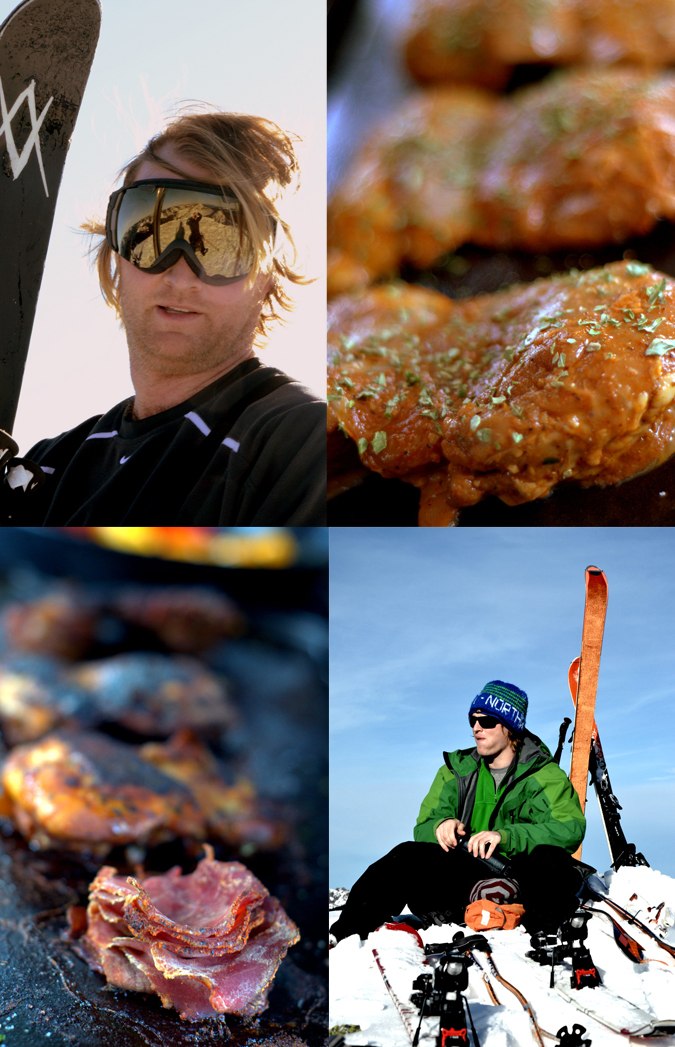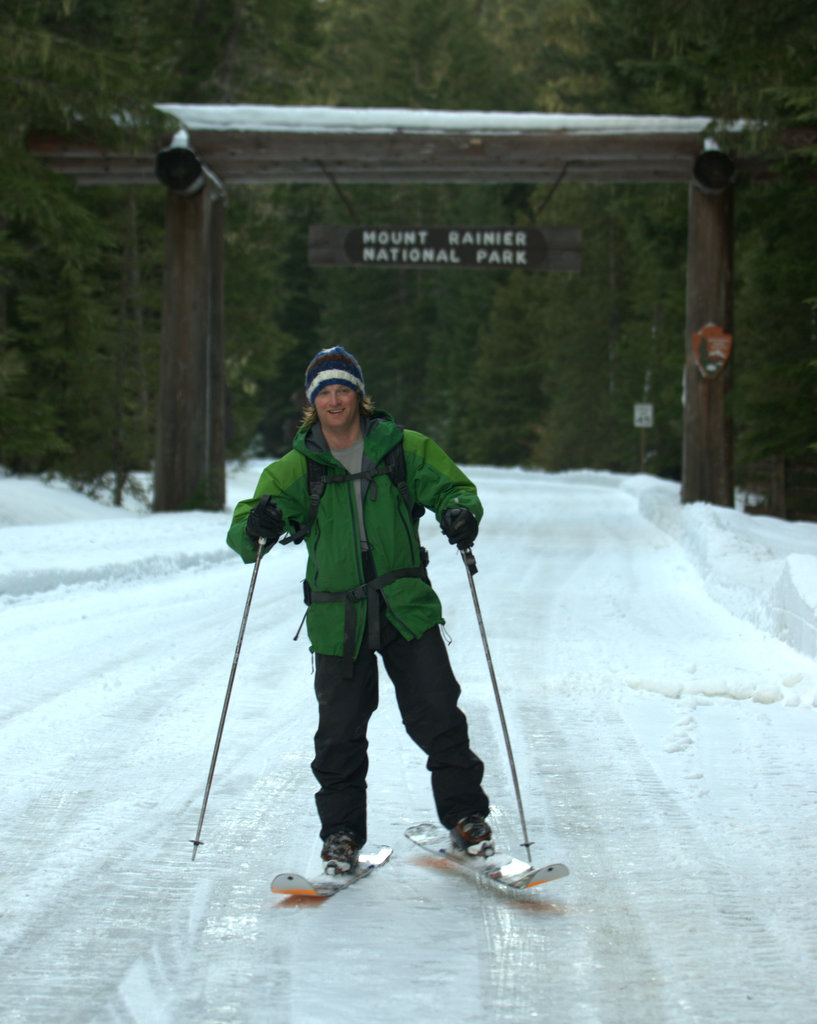 Thank you Nathan and Katie (and all the locals) for your love of the mountains and the camaraderie you consistently promote, keep up the good work!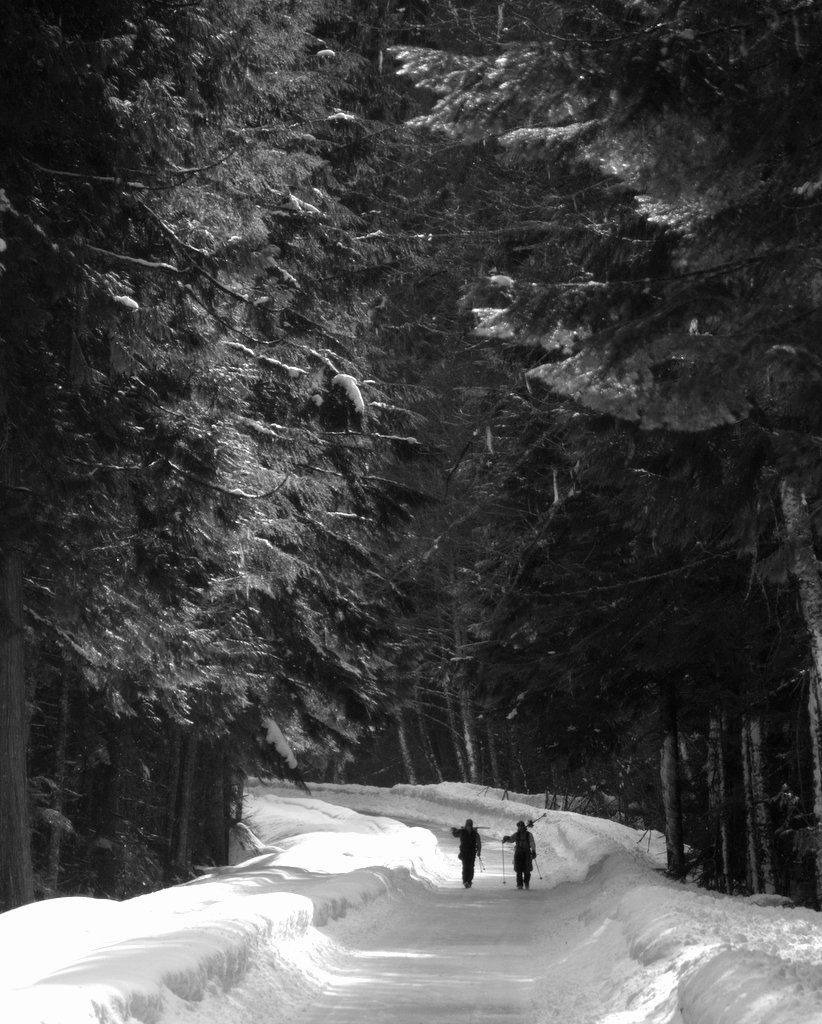 Matt Small
Matt Small Photography
More from Matt on J5MM: