Last year, this time we were returning from Oregon's high desert making a stop along its majestic coastline on this beach called Tierra Del Mar.  It is a trip that is still very vivid in our minds . . .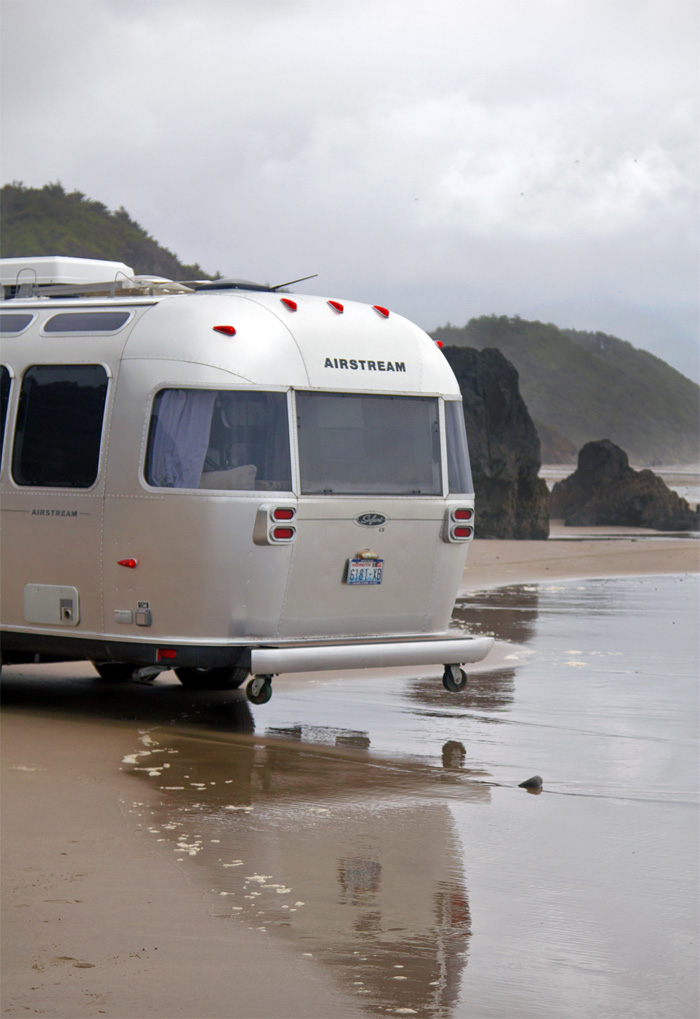 When you spend time in Oregon you begin to realize just how incredible it really is here in all that it has to offer. Dramatic coastlines, high deserts, state parks galore and so much more.
A couple more places to visit were on our agenda and then our trip would come to a close. On this day we stopped at one of our favorite places to be with our Airstream.
Right next to the sea.
Hubby and B started exploring and I started preparing lunch for us.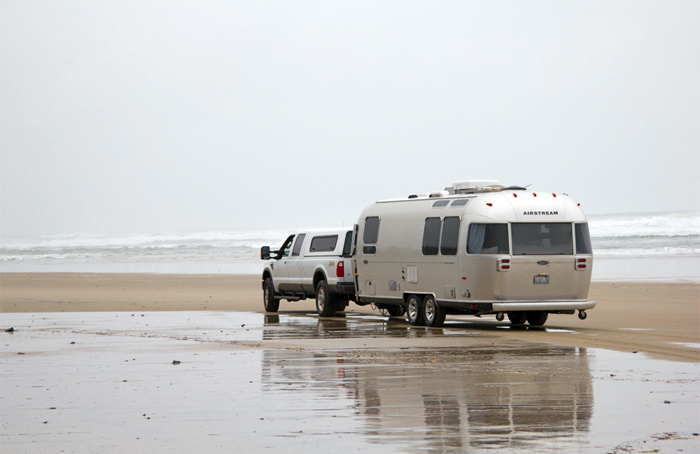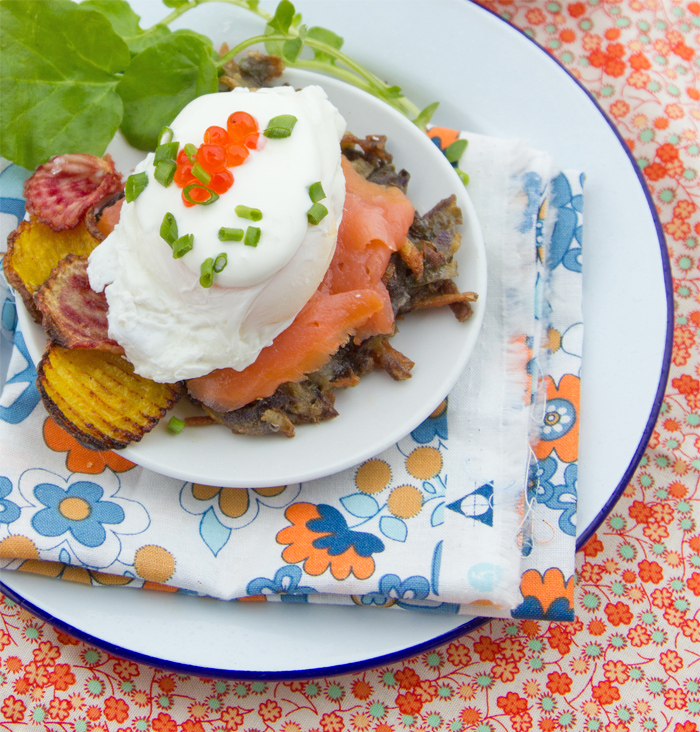 Crispy purple potato cakes with salty gravlax and a farm fresh poached egg. There were crunchy beet chips too. Oh and some wild salmon caviar I should not forget.
Here is my recipe for crispy purple potato cakes if you are interested and the recipe for my beet chips here, with once exception — these I made on the beach were fried not baked as the recipe called for.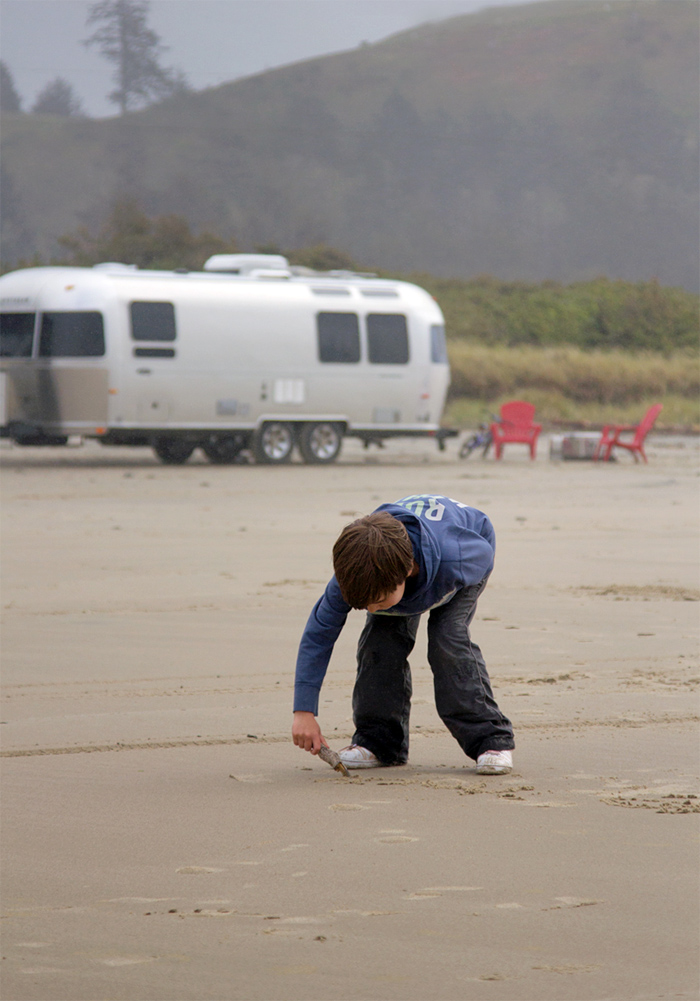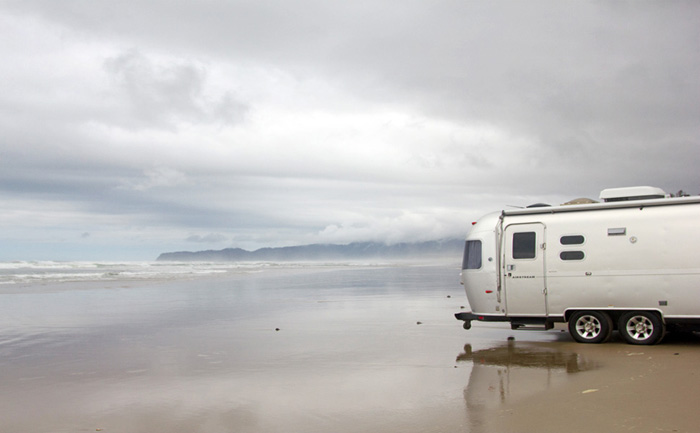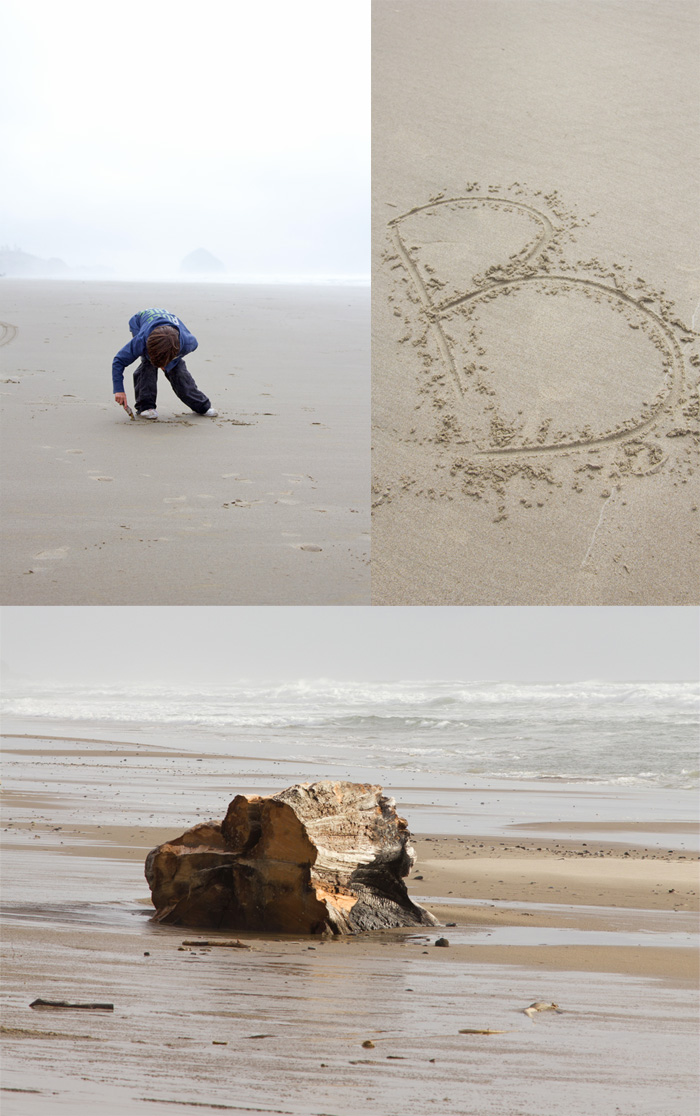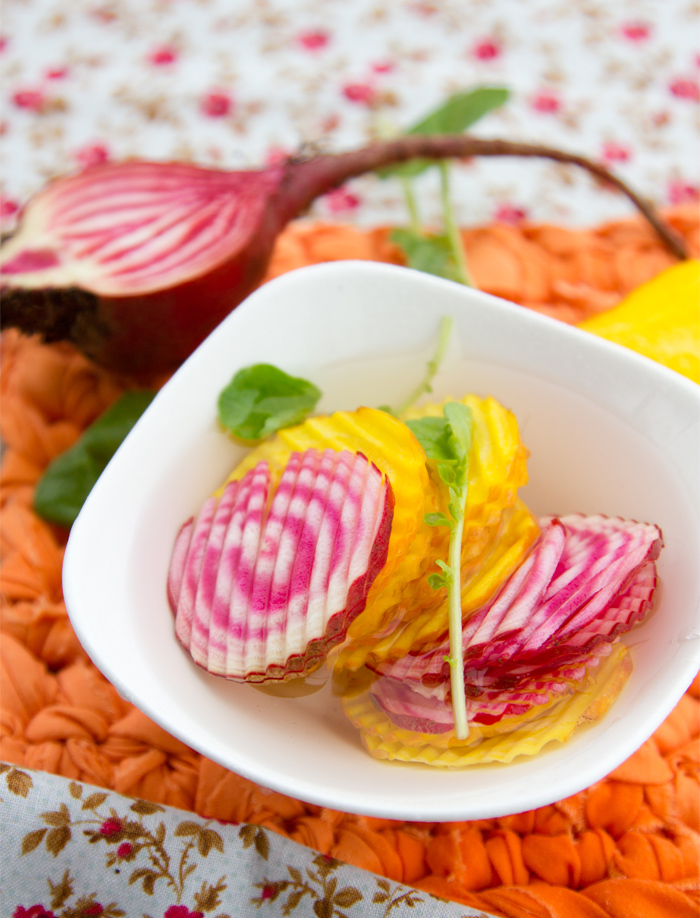 Preparing lunch in my silver kitchen at the beach + being with my family = HAPPINESS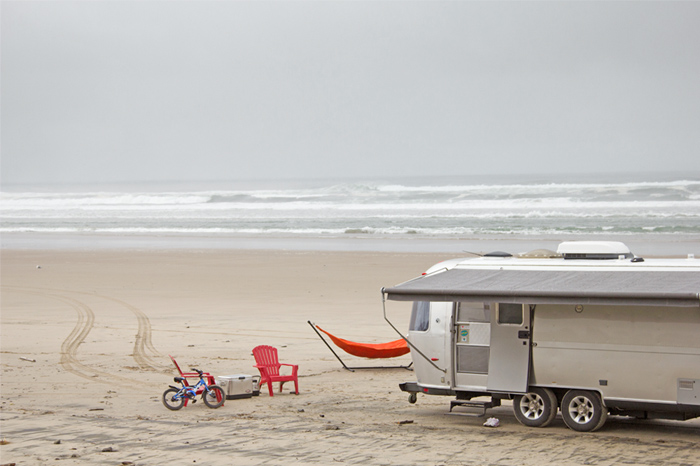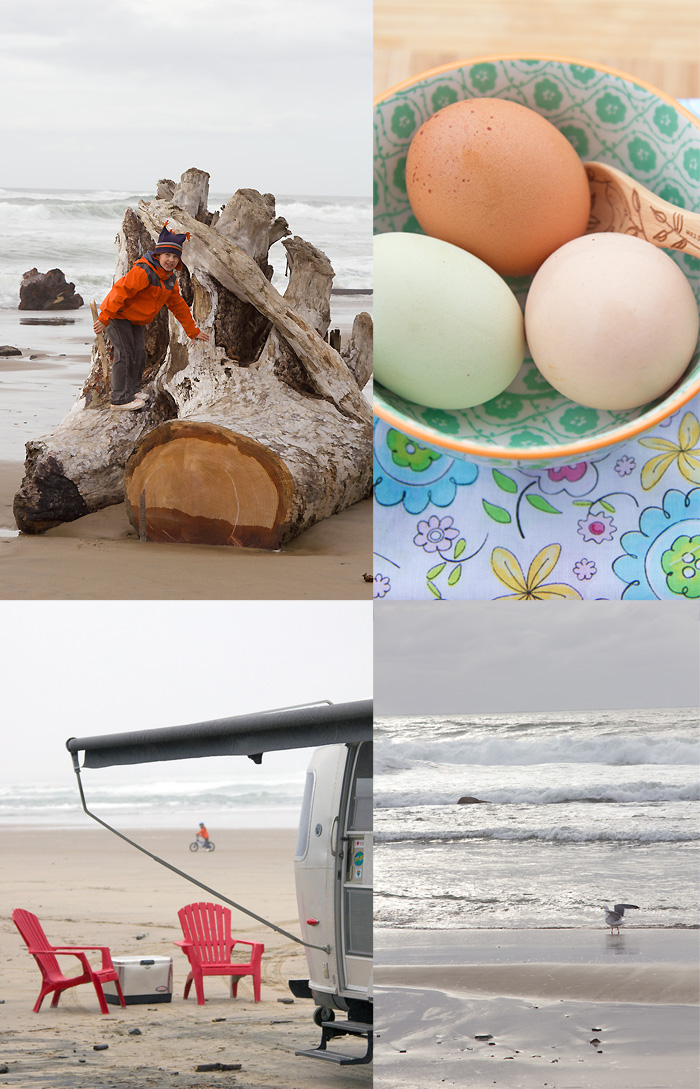 Around and around went B riding his bicycle, all over the beach.
"Mommy! Watch how fast I can go!"
. . . and he did. He rode his bicycle so fast!
He was so happy and well, so was I.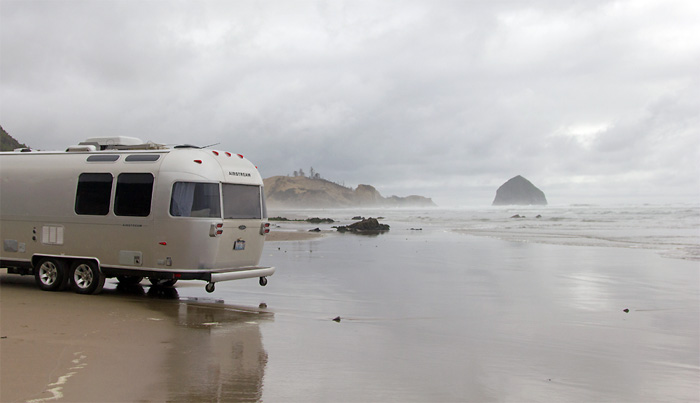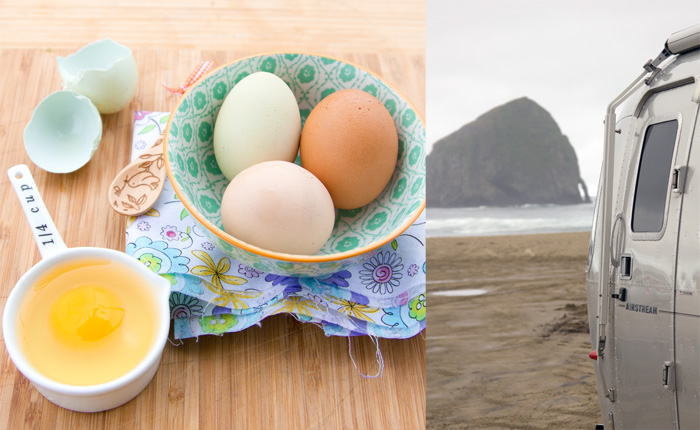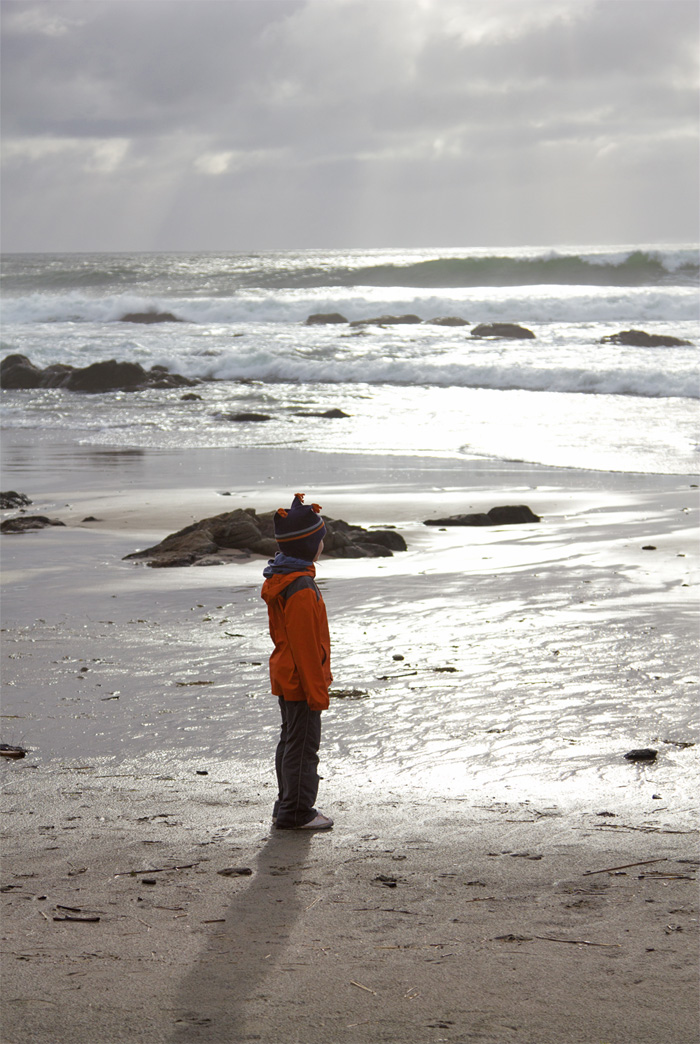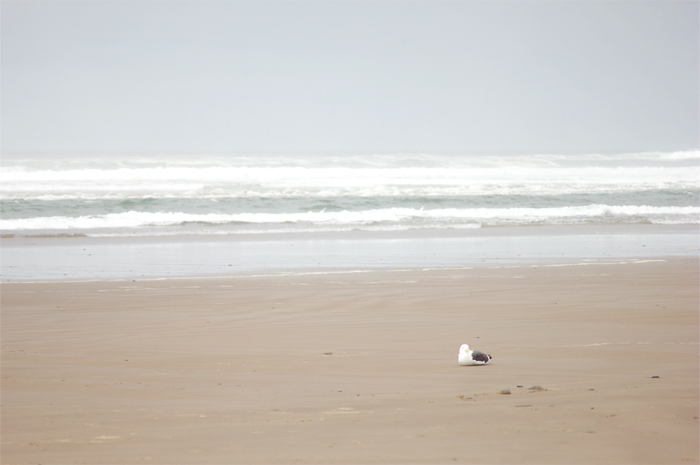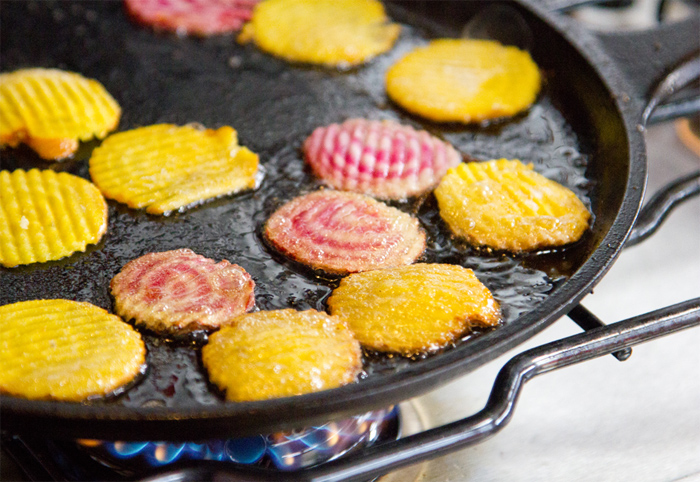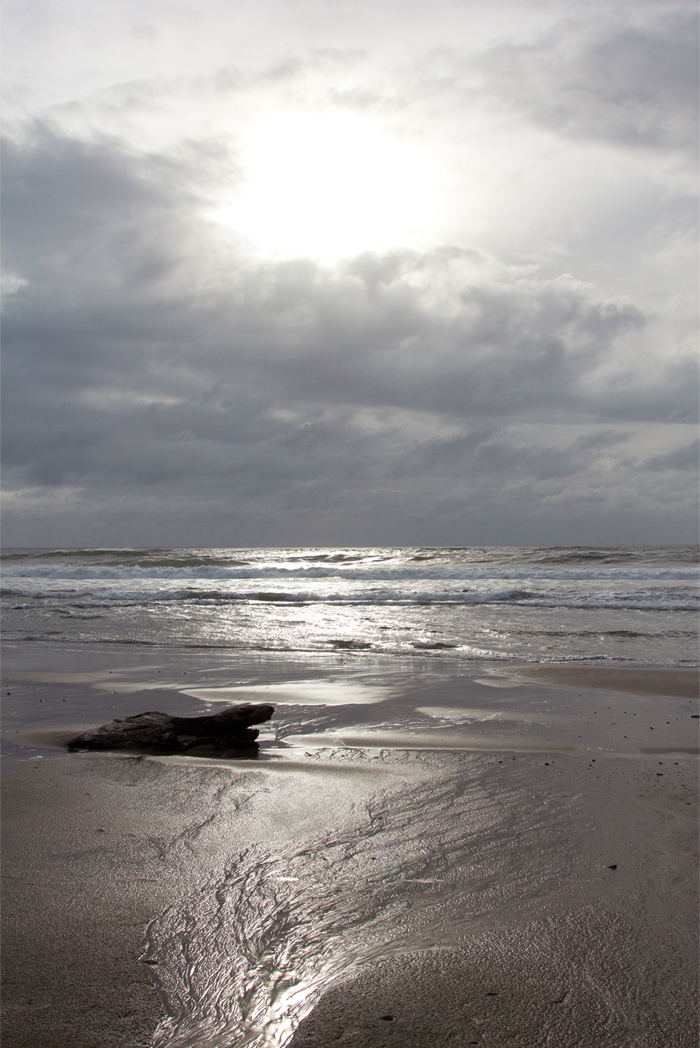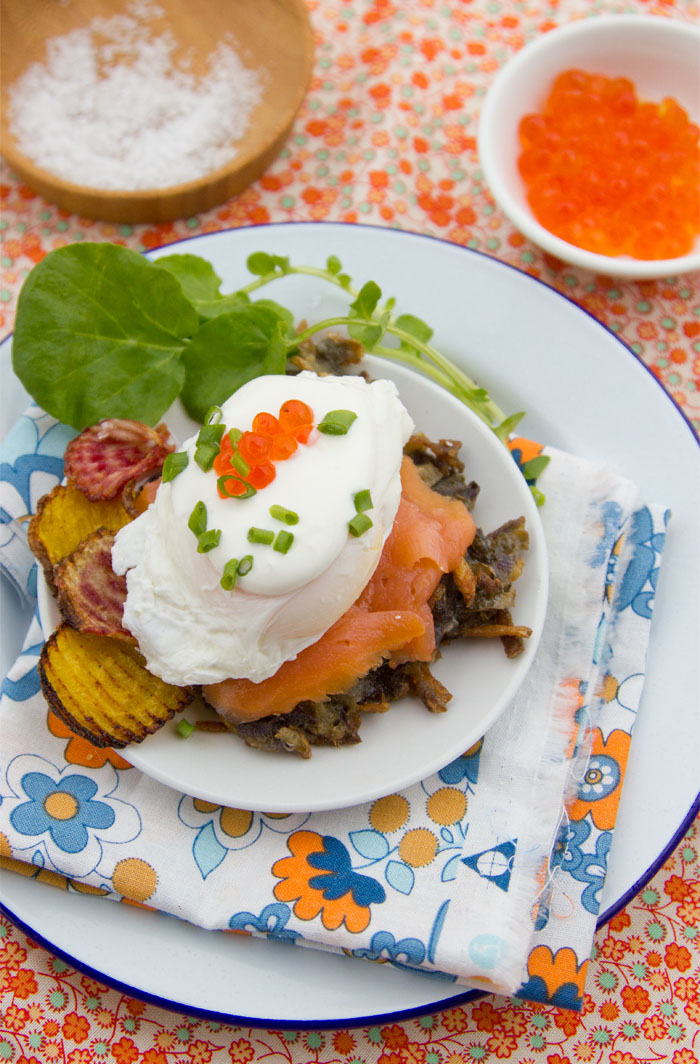 And again, it was time to leave. A crabbing trip was waiting for us and hubby was excited about that.
"Do we have to go now? Can we please stay a little longer?" said B
As we pulled off to leave we took one last drive down the beach . . .