For me, getting an Airstream travel trailer ready for a big ski trip is a lot of fun.  Planning the days, developing recipes for meals ahead and the prospect of what lie ahead is really, really exciting! I still have quite a bit of work ahead of me but I am definitely making progress.  Thank goodness I have a daily "to do," checklist otherwise I may just fall apart with everything that needs to be accomplished prior to our departure.  I feel very much on track as of this very moment.
It was a big day for me getting the Airstream ready and I knew I would be hungry.  I was craving a salad . . .
At my local organic grocery store the other day,  I saw the most amazing vegetable I have ever seen.  The sign above the neatly piled stack of pale green bulbs read, "watermelon radish."  There it was, sliced in half with the most beautiful pink inside.  The pink drew me in . . . how beautiful it was!  I also picked up some edible flowers that I could absolutely not resist.  The colors made me feel happy.  I love radishes and thought I have tasted every variety imaginable until this beauty caught my eye.  Excited I was!

Since we are heading to British Columbia, Canada, this means strict restrictions on what can and can not come across the border concerning fruits and vegetables.  Since I receive a CSA (community supported agriculture) box at my doorstep every week I was a little concerned.  I didn't want any of my organic produce go to waste.  I support Full Circle Farms and they have an excellent CSA program on-line where you can swap out certain things that will be in your "box."  This worked out very well for me as I was able to pick and choose what could come across the Canadian border.
After speaking with a very sweet lady at the Agriculture Department of Canada I learned a few things.  First of all, the list changes often.  So, if you are going into Canada and want to bring your own vegetables/fruits — it is a good idea to call for yourself to find out what is and is not allowed.  Here is the direct phone number:  1-905-795-7834.

My fridge is ready with containers that I will fill up once we arrive in Canada's nearest organic market.  I love shopping in Canada.  They always have such unique items that are hard to find in the USA.  I'm looking forward!

As for my salad I enjoyed munching on while I was wandering around the Airstream getting her ready?  It is simple!  The star here was the watermelon radish.  I peeled it, diced it and tossed it atop some watercress, chervil (a heavenly herb that is so easy to grow) and dill with a drizzle of red wine vinegar.  Salt and pepper of course too :)  I didn't add any oil to this.  Sometimes I like my salads without oil but of course a beautiful vinaigrette would be delicious!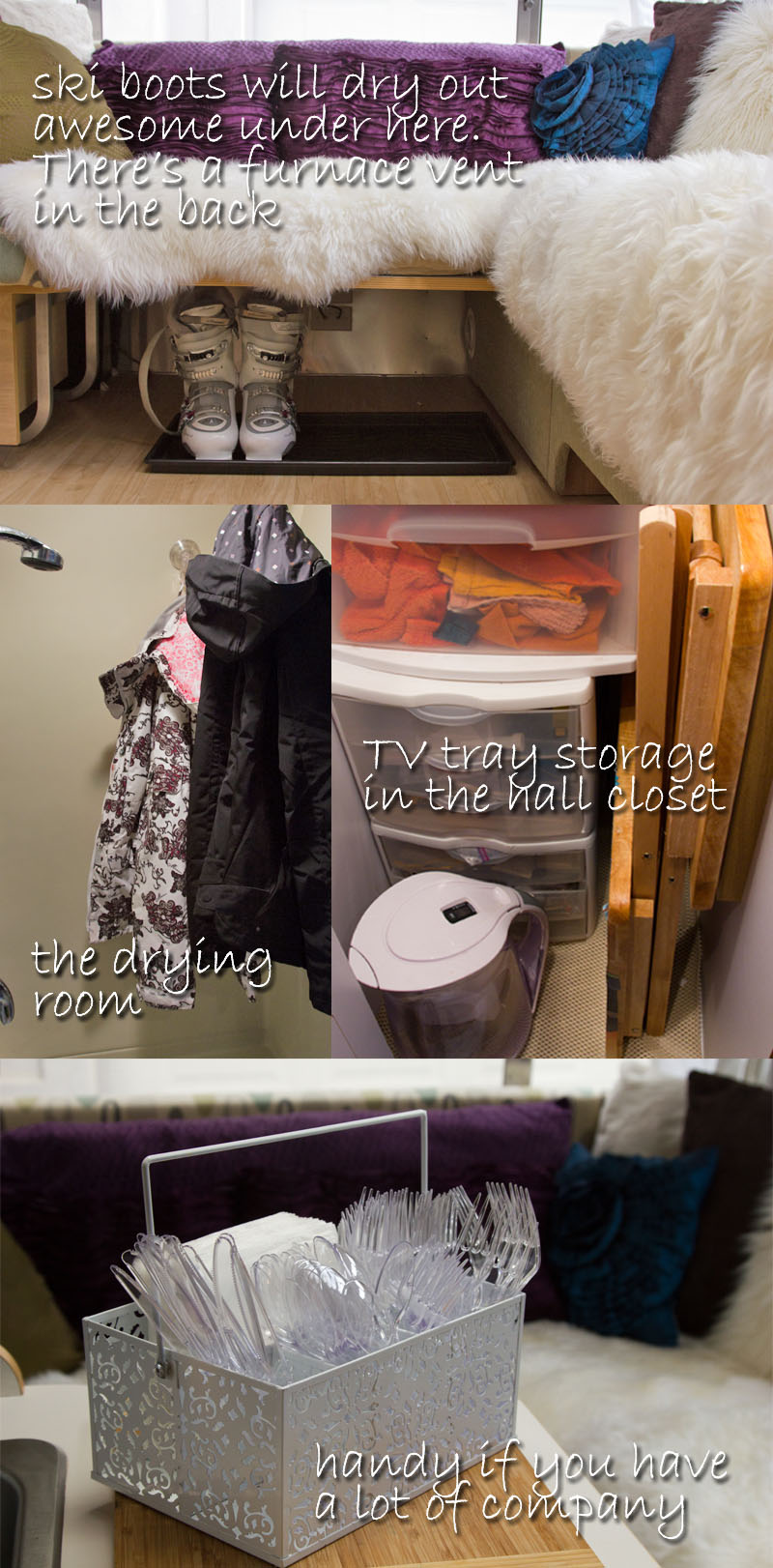 Last Christmas my darling sister in law who I adore so much made me a few of these produce bags!  She is the queen of sewing and talent I tell you.  I always inspire after her.  Just look at the produce bag below she made for me with her serger — she inspired me to get my own serger after that.  Here is a project I used my serger for if you have not seen it yet.  I have yet to make my own produce bags but what an inspiration she is to me!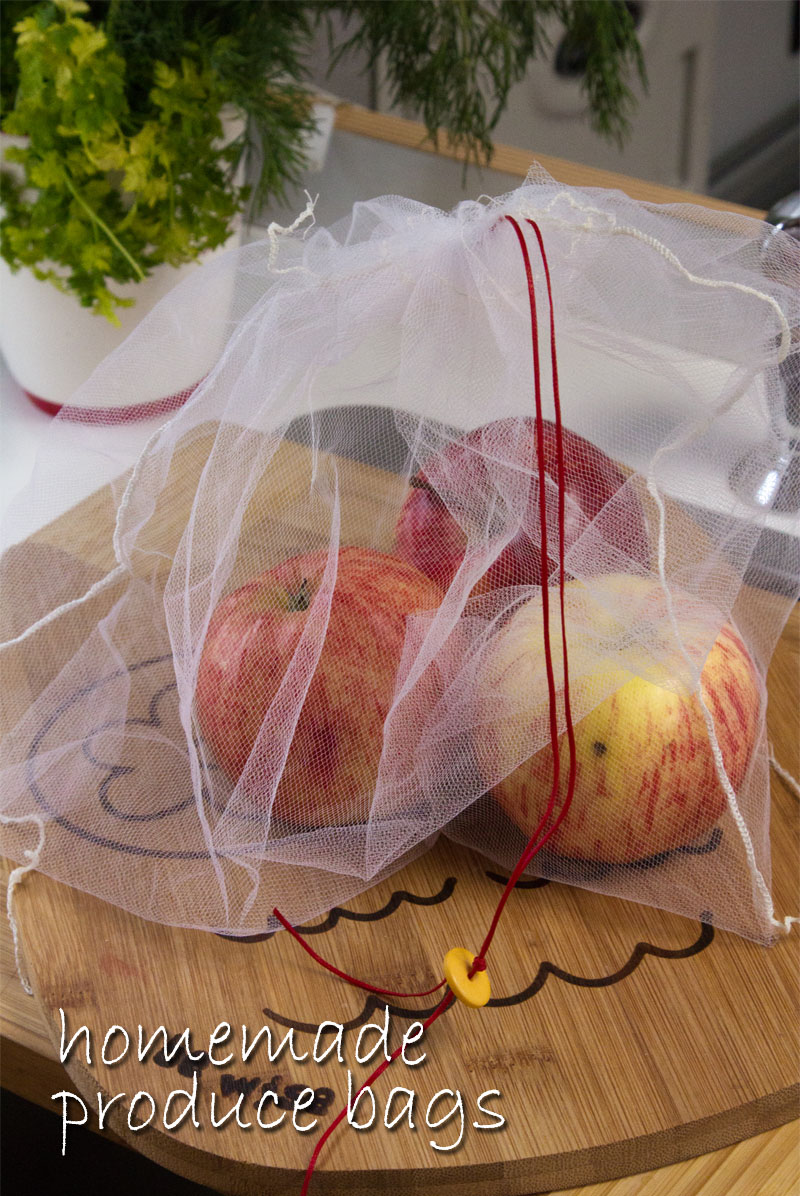 We have some incredible professional ski photographers coming along with us on our trip.  I can hardly wait to tell you more about them and WAIT until you see their photographs.  I feel very honored to have them with us.  Matt and Kenny — thank you!!!!
Look for my next post all about Matt and Kenny — your jaw will drop over their photography — I'm still in awe!