Sweet Roslyn.  Deep history and some of the friendliest, down-to-earth folks you will ever meet.  But you've heard me say that before…
If you are planning a trip to the area next summer, the Roslyn Sunday Market is a must.  Fresh veggies from local farms, homemade goods, beautiful art and best of all, the people.  It is a guaranteed excellent, heart warming good time.
A breakfast of orange ricotta hotcakes and we were out the Airstream door headed here . . .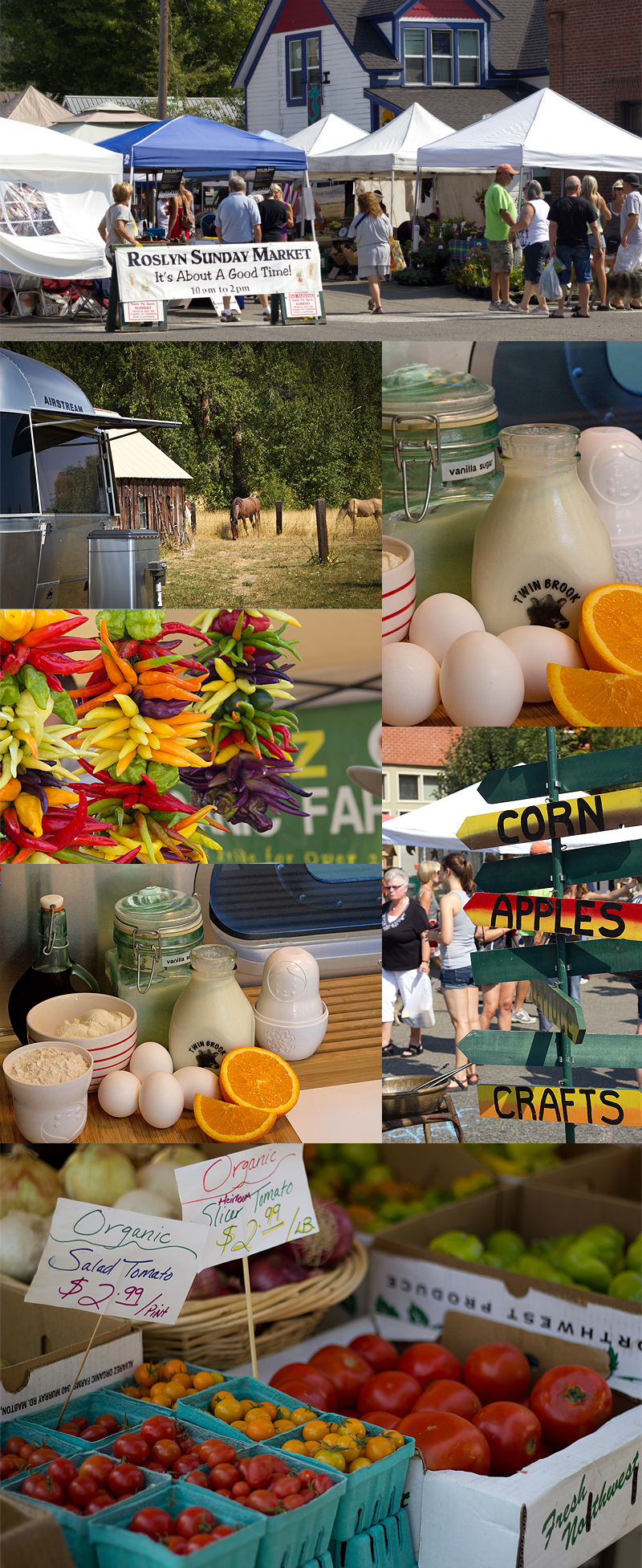 That's Paul looking at me funny (before I introduced myself) – you can find him at the Ellensburg market every Saturday from Parke Creek Farm.  Just about the nicest guy you'll ever meet.  I say in Ellensburg because, sadly this was the last Sunday Market in Roslyn.

I will miss you Roslyn, so much.  The weather is slowly changing and it's time to change our Airstream venue — I can almost hear the San Juan Islands calling . . .
Recipe here