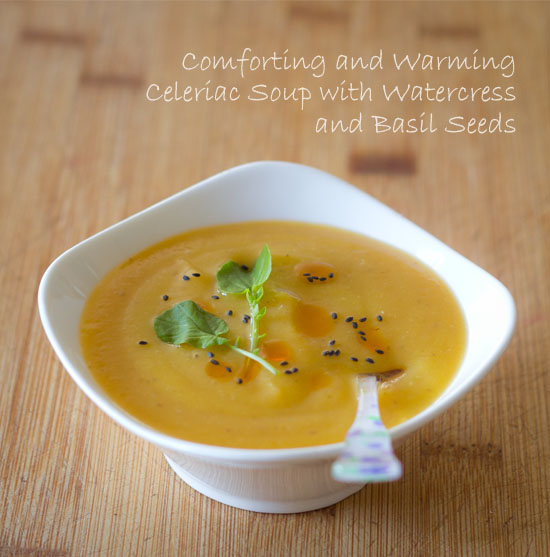 Seven days at Red Mountain in Rossland, British Columbia and it was time to head back home.  One more day of skiing and one more night in the Airstream.
Then back to reality.
I wasn't ready to leave.  But then again, I am really not ever ready to leave on our vacations.  I sometimes have it in my head that I would love to stay forever.  Then hubby brings me back down to reality.
Not possible.
But first before I start thinking about leaving, I enjoy reflecting on our most wonderful trip.  Paula and Kieran who run Big Red Cats were so nice and so accommodating.  Thank you both so much.  We all truly had an incredible time and thank you especially to Ian at the Red Shutter Inn who helped us all with accommodations.
Dining at Gypsy's and Gabriella's was incredible.  If you ever come to Red Mountain, these two restaurants are sure to please.  Cozy and inviting and the food?  Well, you can judge for yourself here and here.  Incredible and gourmet.
**Read about why J5MM chose to visit Big Red Cats at Red Mountain here and see for yourself why this is a skier's paradise**
Also a big thank you to Matt Small and Kenny Blum, our ESPN Photographers who joined us on our trip.
The following ski shots (and Big Red Kitty shot) are from Matt Small, thank you Matt!

The boys went skiing everyday and came back hungry.  It was up to me to figure out what to prepare for them.  I knew I wanted to make soup and also a nice sweet treat for B.  This was the day to do it.  It was our last day and I had some beautiful veggies in my box from Full Circle Farms that needed to be used.
Celeriac.  Have you ever heard of this?  It is also called celery root and when it is sliced open the most crisp and bright smell awakens your senses.  I peeled and sliced up (into very small pieces so they would all cook quickly and evenly)  my celery root along with a few carrots and an onion.  Oh, and also red potatoes.  All from Full Circle Farms.
Into my cast iron dutch oven went the veggies, covered them almost to the top with stock (I used veggie stock), covered with a lid and simmered for about 30 minutes on the stove top until I could easily pierce through the pieces easily with the tines of my fork.
You can easily eat this soup as it is or you can take your immersion blender and blend until smooth.  Either way, the flavors are fresh and bright.  If you do blend the soup, I suggest adding some watercress for garnish and a sprinkling of basil seeds.  You can find basil seeds at your local Asian market.  I love basil seeds.  Did you know when they are submerged in a liquid they form a jelly coating on the outside?  The end result is a chewy little seed that pops in your mouth when you bite into them.  The taste you are greeted with is that of an ever so slight basil flavor.  It's really interesting how these little seeds change their texture.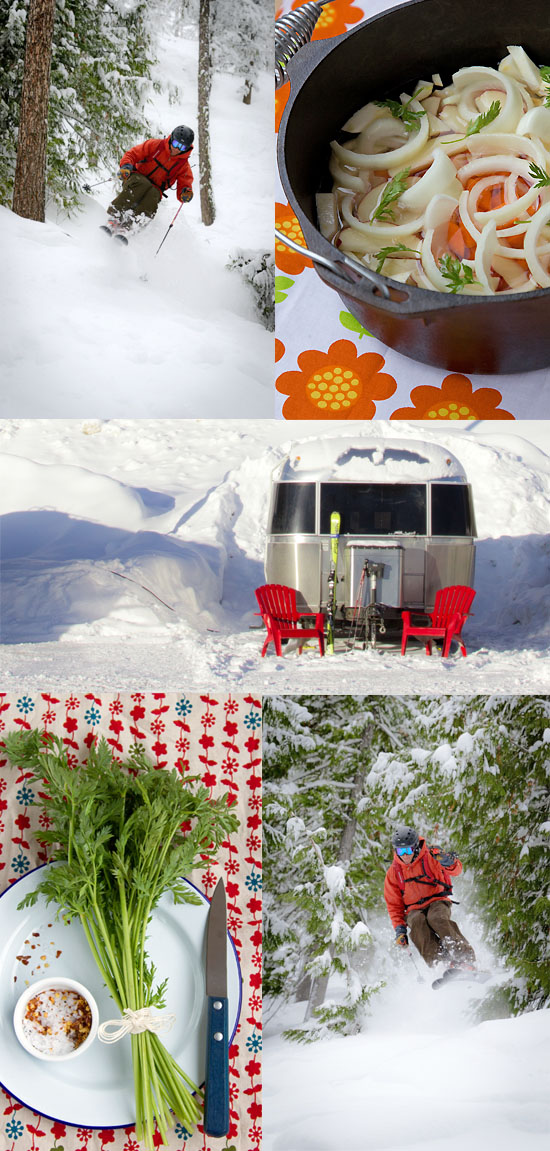 You can also top with this beautiful golden colored soup with a dollop of Greek yogurt and chopped sun-dried tomatoes.  Carrot tops are a beautiful garnish as well.
This soup was the perfect ending to a great day of powder skiing for the boys.   Nothing like a warm bowl of soup to warm yourself up!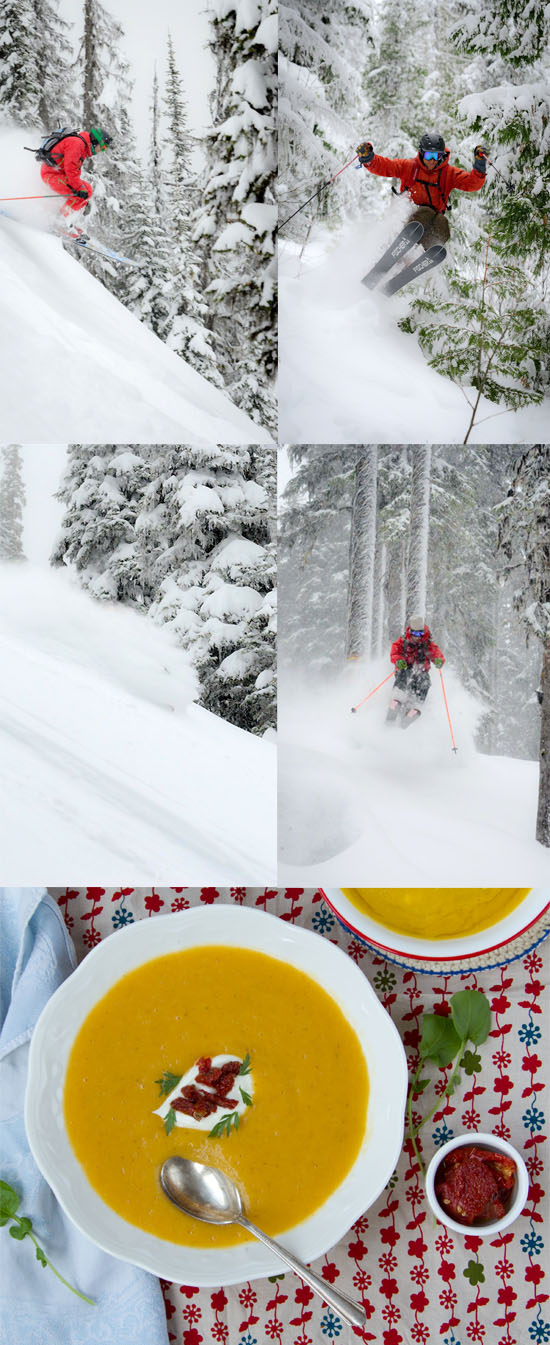 When we awoke the next morning we looked out of the window and discovered that Red Mountain had received a lot of snow over night.  Our Airstream was covered in snow and icicles.  B pulled an icicle off and couldn't wait to show me how big it was!  He wanted to keep it so we put it (very carefully) into the Airstream's freezer.
We now have this icicle in our freezer at home – B wants to save it for summertime to show his friends when it is hot outside.

The day before, I saw in my Full Circle box that I had three zucchini's left and they needed to be used.
I knew exactly what I would make with them.  B has been wanting something sweet now for a while so this would be perfect.
Chocolate zucchini muffins for the road!  It would be a long drive and I knew he would be hungry so I wanted to be prepared.
These turned out so delicious.
So fudgey.  So rich.
Did I mention they are healthy too?  But you wouldn't guess it . . .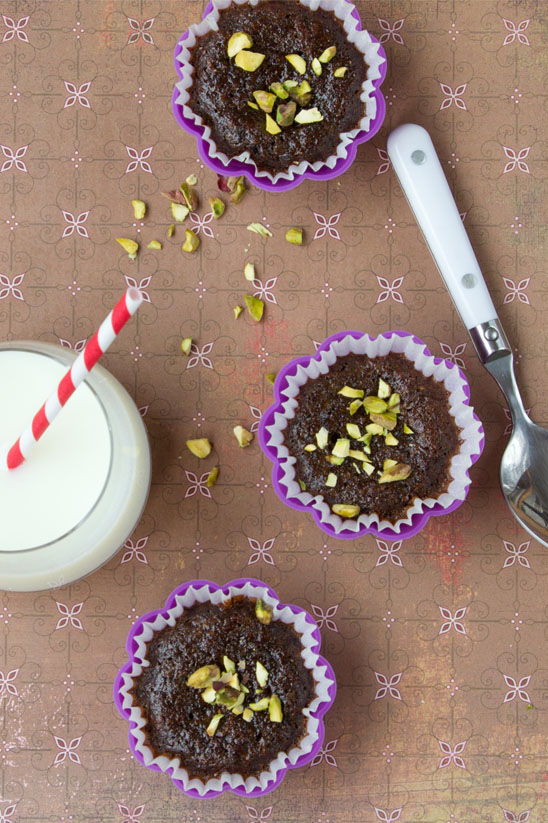 So now the truck is packed and everything is secure in the Airstream.  It is time to leave.
And say goodbye.
Until next time beautiful Red Mountain.  We will miss you!