Could you guess how much we love the islands?  Somehow we are always drawn back here.  What a better place for us to ring in the New Year than to return back to peaceful Orcas Island which is the biggest of all the San Juan Islands here in Washington State.  Peace, after all, is what we were after.
We mixed it up a bit this year, a few nights in our Airstream and a couple of nights at The Outlook Inn.  On one of our many strolls through Eastsound, I would always remind hubby how much I would love to stay at The Outlook Inn.  If the New Leaf Cafe (The Outlook Inn's cafe) was amazing as it was, surely The Outlook Inn would be just as superb.  Hubby knew that, so he and B surprised me.   I was very excited!
Our room was completely charming, quiet and had the most incredible view from the balcony.   A kitchenette, charming bathroom complete with jetted tub, heated floors and towel warmers.  All of their personal care products come from New Zealand and contain Manuka Honey, my latest obsession.  Coincidence?

Upon waking the next morning and feeling very refreshed (the bed and fluffy duvet and pillows were so comfy), we took a trip to the beach where B could beachcomb and  search for baby dungeness crabs (and gently set free of course) and hubby and I could enjoy a quiet and peaceful day.  It was a chilly clear day with the most amazing crisp salt air.  We felt so good.  So refreshed!

Since the New Leaf Cafe is closed until February, we brought along our "Airstream Look-a-Like," portable COBB grill to prepare our New Year's Eve celebratory dinner.  A simple feast of a seafood medley using just a few ingredients so the true flavors of the seafood would shine.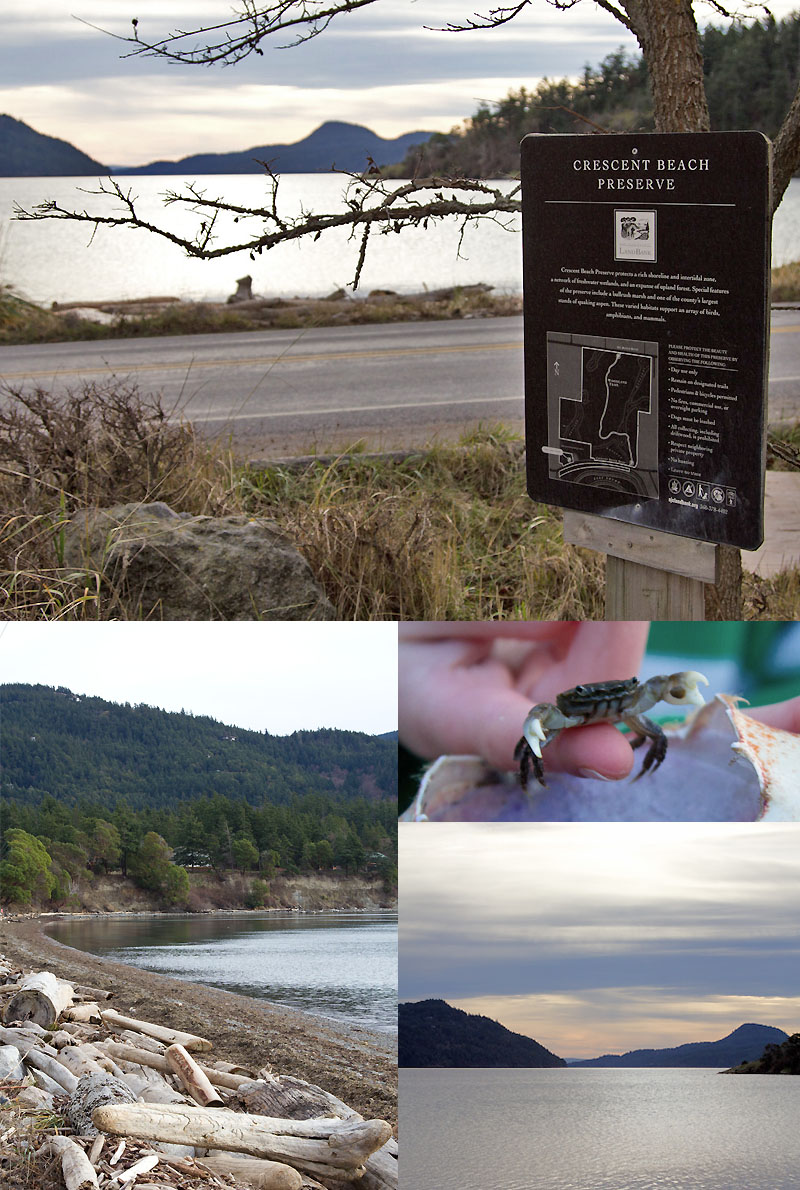 I knew that Kyle at Orcas Homegrown Market would have an incredible selection of seafood.  Clams, oysters and endless varieties of salmon.  We chose a beautiful fillet of king for our feast that evening.  We picked up our seafood and headed back to the Inn.  The holiday lights that adorned the shops and boutiques in town were sparkling so beautifully on this chilly night in town.

Back at The Outlook Inn, I brought all of our ingredients straight to the picnic table perched atop a grassy hill with the most peaceful view.  As I began to prepare our dinner, hubby and B headed down to the seashore to explore but not before declaring "we are so hungry!" to me.  No worries, this was such a quick and easy meal to prepare.  We would be enjoying our meal in no time.
I could see B turning over rocks searching for his baby crabs as I went along preparing dinner . . .

A seafood medley was in store for us.
Salmon fillets:  with spinach, tomatoes, beans and Parmesan cheese baked "en papillote" style (fancy French term for baked in a pouch).  Put your "en papillote's," on a hot grill, covered and cook for 15 minutes.  After 15 minutes, remove from your grill and set aside (they will continue cooking).  You may choose to add salt, but we did not as the sauce (below) was an incredible accompaniment to the salmon.
Clams and oysters in a garlic, butter and white wine sauce:  melt a stick of salted-butter in a shallow pan on your grill, add sliced garlic (to your taste) and then add your clams and drape your oysters along the edges of the pan.  I used about two pounds of clams and six medium sized oysters.  Cover and cook for 2 minutes — some clams will be open and some will not  — add a splash of wine and continue cooking for another few minutes until clams are all open (discard the ones that don't open).  Use a butter knife to pry the oysters open (which will not be opened — stubborn they are!)
Sprinkle your clams and oysters with chopped parsley and serve with crusty bread (I forgot to buy bread — oh how heavenly it would have been to soak up all the juices).
Bon appetit :)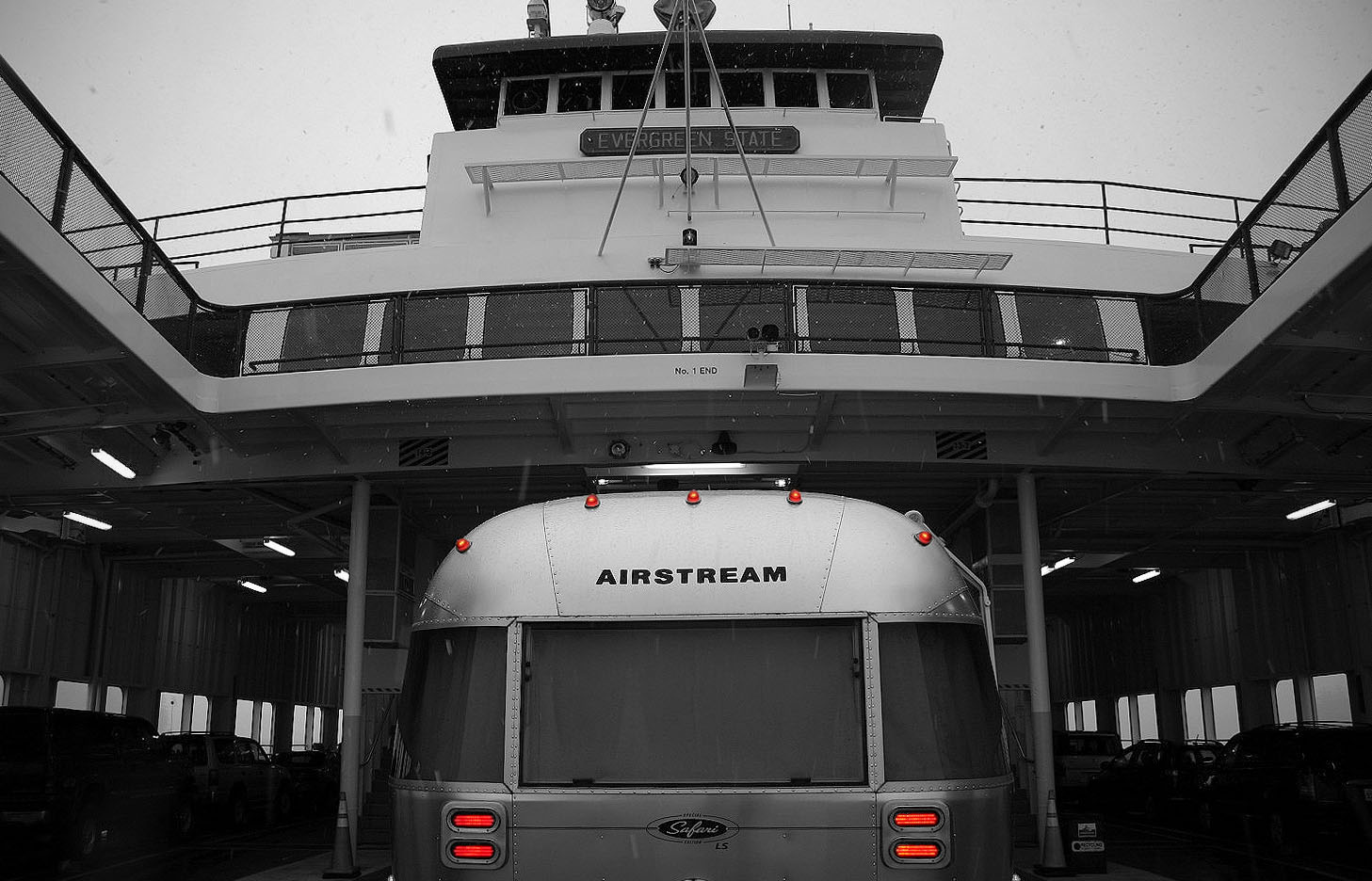 Bon Voyage and a Happy 2012 to You!